While they are best known for their international features, the Sundaram Tagore Gallery will be whipping up an SG50 special with a one of its kind local installation in the next two months. Entitled Dear Painter, the exhibition encompasses an array of specially commissioned artworks curated by June Yap.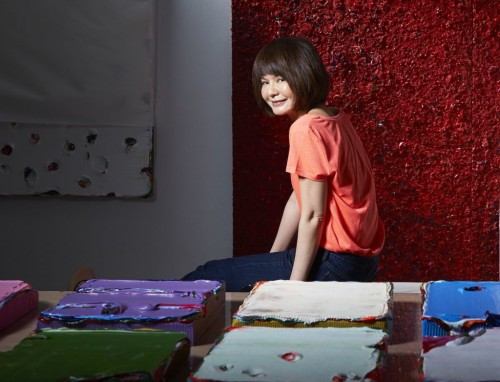 Spotlighting nine artists from Singapore – Chun Kai Qun, Martin Constable, Warren Khong, Jane Lee (see picture above), Kai Lam, Francis Ng, Shubigi Rao and Jeremy Sharma (see picture above) – the showcase will offer a glimpse into contemporary aesthetics.
If you don't know what that means because you're not the artsy sort, Dear Painter would probably be your best bet to understanding the subject of paint through history. And with an illustrious spread to boot, this sounds like a much-awaited, local visual treat!
—
Exhibition Details
Date: Sept 4 – Oct 25, 2015
Venue: Sundaram Tagore Singapore Gallery, Gillman Barracks
Admission: Free
Stay updated and social with Popspoken: Facebook | Twitter | Instagram