J.K. Rowling may have ended her byzantine Harry Potter epic with the three words, "All was well" but seven years on, the sentiment hasn't been shared with fervent fans everywhere.
For all Singaporean pott-heads still experiencing withdrawal, wands away because Potted Potter is back after a sell out season in 2012!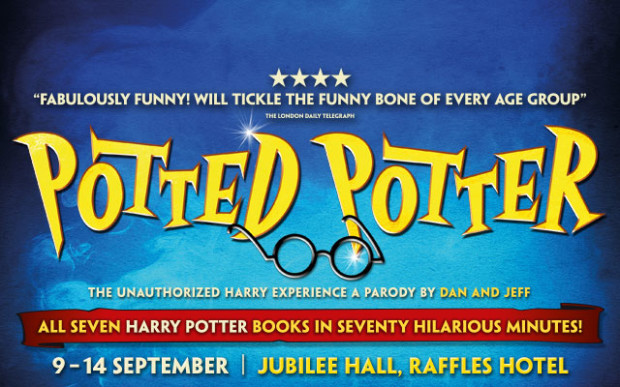 Created by double Olivier Award Best Entertainment nominees Daniel Clarkson and Jefferson Turner, Potted Potter is a parody of ALL seven Harry Potter books in seventy jolly minutes. The show solemnly swears to be up to no good with all your favourite characters, a fire-breathing dragon, brilliant songs and of course, a generous helping of ol' Hoggy Warty Hogwarts magic!
If you never got the chance to jump on the HP broomstick, this is your perfect chance to be introduced to the magical fandom: Potted Potter declares that even if you can't tell the difference between a Horcrux and a Hufflepuff, you will have a roaring good time, whether you are six or 15o, like Dumbledore.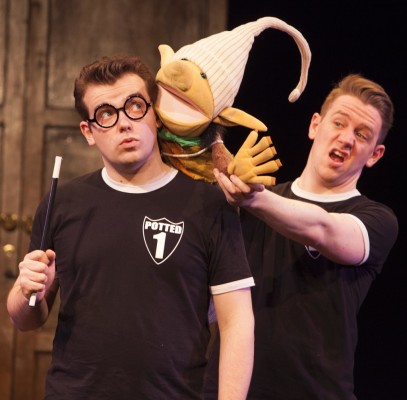 Lavished with much acclaim by leading newspapers and comedy festivals across the UK, New York and Australia, Potted Potter is on its last stop here after a world tour of Mexico City, Ireland and Canada. The show is set to open on 9th September and only play 10 shows at the Raffles Hotel's Jubilee Hall.
—
Tickets for Potted Potter available at SISTIC.
Event Details
Venue: Jubilee Hall, Raffles Hotel
Dates: 9 September 2014 – 14 September 2014
Times: Tuesdays and Wednesdays, 7.30pm | Thursdays through Sundays, 5pm/7.30pm
Price: $70, $85
Photo credits: Potted Potter