MTV has always been pushing the envelope with their decadent reality serials, or more spectacularly, their awards shows. Their love for drama and the WTF of celeb life is giving us here at Popspoken high expectations for the MTV Movie Awards happening Monday. While we can't exactly predict the shenanigans that will be on air tomorrow, these antics from years past might just give us a clue about what we can expect this year.. and then some. 
1) The NUDITY
MTV brings NSFW to a whole new level every year. 2009's show saw everyone's favourite dictator Sacha Baron Cohen drop in on Eminem, quite literally. The butt-naked "Borat" star was lowered onto the "Rap God" himself, and the look on Mr. Mathers face is awards show gold.
2) The SMOOCHING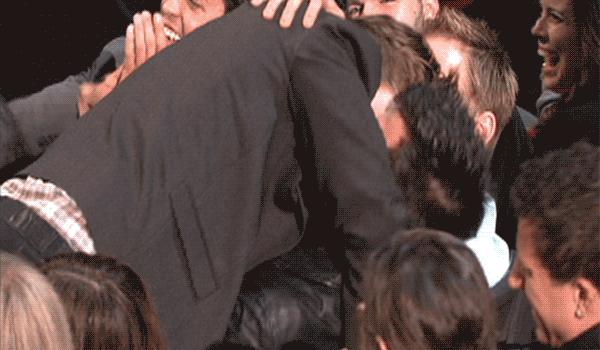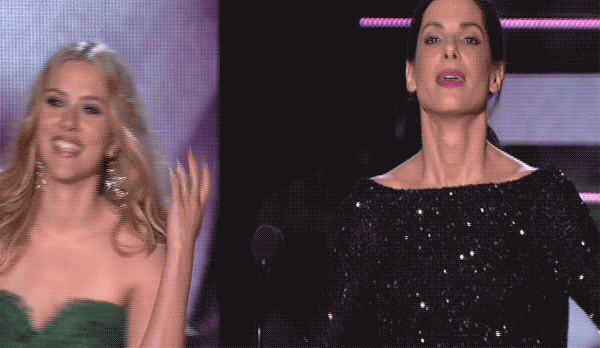 Like an annual one finger salute to conservatism, almost every year's show includes a parody of the most iconic kiss of all time: the Britney/Madonna/Christina onstage kiss that shocked the world back in the good ol' days of 2003.
3) The DIVAS
Performances like P!nk, Christina Aguilera, Lil' Kim, and Mya's "Lady Marmalade" in 2001's show got the world screaming "YAAAAAAAAAS" at least 10 years before the stan motto entered everyday lingo.
4) The AWKWARD SPEECHES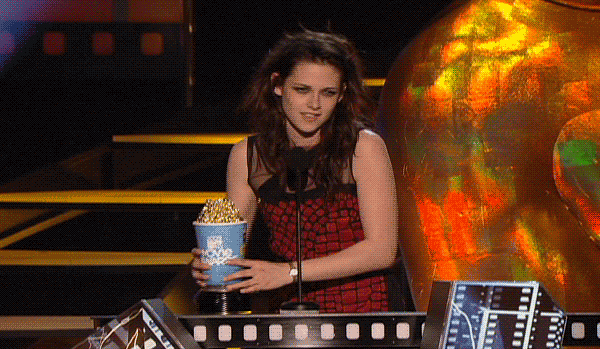 Perhaps the greatest evidence that stars are human too; some people are just born gawky. Kristen Stewart's "um"-peppered speech at the 2009 show for Best Female Performance was so intensely awkward that even her award seemed like it was too embarrassed to be in the same camera shot as her.
5) The FASHION
Lastly, the MTV Movie Awards red carpet is almost a show in itself! With stars appearing at the awards dressed like a really high-budget Halloween party, grab some popcorn for the pre-show textile spectacle.
The MTV Movie Awards 2014 will only air in Singapore at 9pm on Monday, 14 April (Encore Telecast). 
Image Credits: