For travel brand Samsonite, like many in the accessories industry, new concerns and issues around sustainability, ethical consumerism and waste, need to be dealt with. What do you do with a banged up suitcase? How do you get rid of it responsibly? Can a suitcase brand be sustainable and reduce waste?
According to the brand, it uses a number of recycled materials in their products including Recyclex made from 100% recycled PET plastic bottles, as well as Mipan Regen, a fabric made of waste from the process of producing nylon.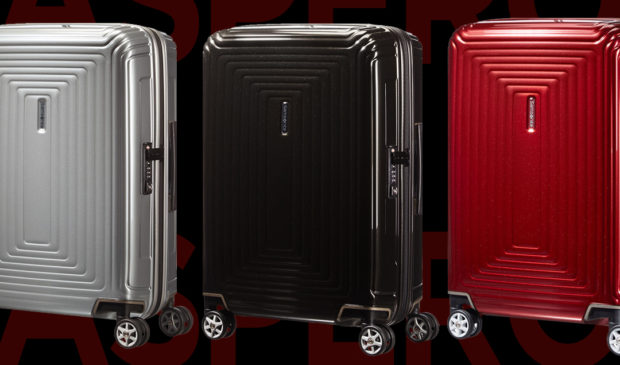 "Samsonite's S'Cure Eco range was introduced in Europe in 2018 and is composed of 90% post-industrial waste, enabling us to recycle around 100 tons of high-quality plastic in our own facility each year," states the brand. Samsonite also says that it is "reducing our demand for energy and water, creating less waste, and improving the way we produce our products".
So the making of the products is being considered and dealt with, but what do you do with a long-lasting suitcase that is no longer needed? To deal with this, Samsonite has come up with its Luggage Trade-in programme, in conjunction with the World Wide Fund for Nature. Owners can get a 40% discount on two types of luggage when they trade-in their old ones.
According to Hazlina Dayangku, Head of Marketing & Brand Strategy SEA, the idea is to not only work towards being the "most sustainable travel luggage company in the world", but to also ensure that the company's core value of "giving back to the community" is also incorporated into its strategy.
"Customers are becoming better informed and more aware of the environmental impact of consumer products. They are expecting companies to be engaged in the process of making an impact when it comes to social and environmental matters," explains Hazlina when asked why it is important for brands like Samsonite to be sustainable.
"We have the power to influence and make a change. I am proud to be part of this organisation which keeps sustainability as its core strategy."
"Every usable pre-loved piece of luggage is donated to WWF-Singapore to be given to their volunteers," explains Hazlina, talking about what happens to the suitcases that are traded-in.
"Anything that is non-usable is disposed ethically [via] Sembcorp, with a percentage of non-usable hard-side luggage that will be upcycled into everyday accessories to be given to customers for redemption after the trade-in campaign.
"Samsonite's S$10 donation per purchase to WWF Singapore goes towards the No Plastic in Nature Initiative (PACT) that aims to reduce waste and move towards a circular economy. The programme empowers companies like Samsonite to adapt their business models and processes to be more resource-efficient.
"By providing businesses with guidance and best practices, PACT enables companies to make science-based decisions for responsible production and consumption," says Hazlina.
The Samsonite Trade-In runs until 30 April 2022, at all retail outlets, department stores and online retailers. You can trade-in any brand or any size of pre-loved luggage and get 40% off ENOW and ASPERO models. Each piece of pre-loved luggage earns a $10 donation to the World Wide Fund for Nature-Singapore. For more information about Samsonite's sustainability practices, go to shop.samsonite.com/sustainability. 
For more interesting and creative brand stories, check out our Style Section.