For a country that produces over 80% of the world's sheet masks, it is easy to assume that the national pastime revolves around elaborate, esoteric and complex skincare routines. However, locals that we have spoken to often share surprisingly simple skincare principles.
To keep up to date with our knowledge of Taiwanese beauty, we speak with three beauty disrupters and their austere skincare regimes. The secret begins in a mortifyingly simple direction: water.
How would you describe yourself?
I follow simple rules to take care my skin. I believe when the process becomes more complex, there might be more problems.
Can you describe your AM beauty ritual?
If my skin is oily, I will clean my skin with our Facial Cleanser. This super-concentrated exclusive plant extract cleaning formula integrates broccoli sprout anti-ageing essence with other plant-based ingredients to help maintain healthy skin.
The product is mildly acidic in nature, but those with sensitive skin can use without worry. If my skin is not oily, I will just use water to clean.
Next step is the Antioxidant Serum, jam-packed with a potent antioxidant complex of premium broccoli sprout extract, thyme extract and plant-based essences. It provides the ultimate hydration and incredible luminosity.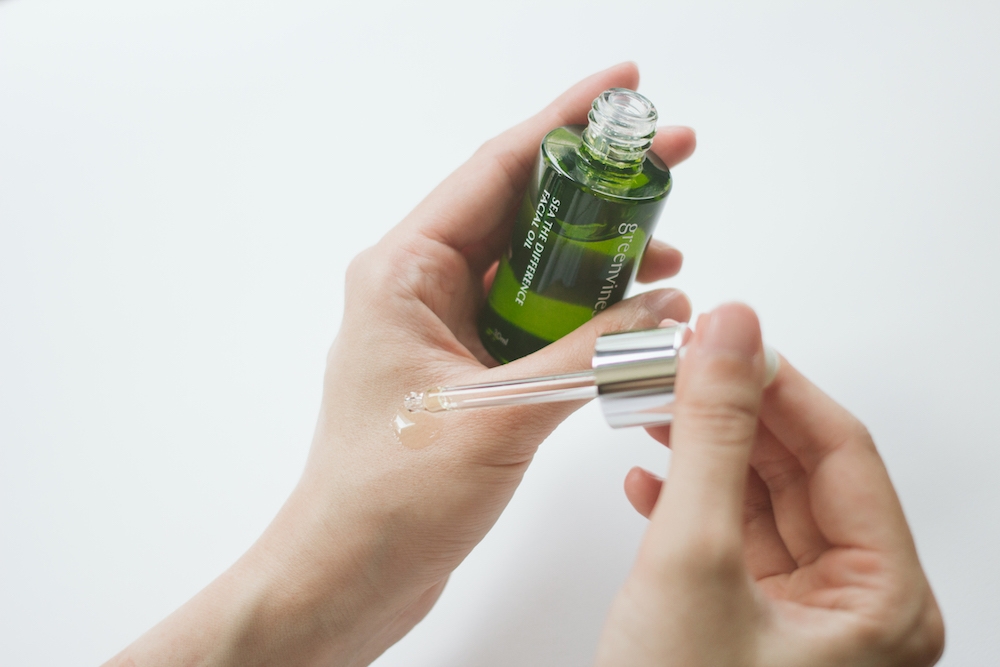 Finally, I finish with the Sea The Difference Facial Oil to lock in moisture. It mimics the skin lipid composition, creating a light and delicate texture that absorbs quickly. It carries a rare oil-phase anti-ageing extract called "Marine Bamboo", which effectively smoothens fine lines, improves dullness, tightens and brightens skin. That's all, three products in total.
Can you describe your PM beauty ritual?
Similar to my morning routine.
What is one wellness tip that people often overlook for healthy skin?
I think the key is not to use too much skincare products on your skin. Just focus on precise cleaning, then give your skin what it needs: serum and oil.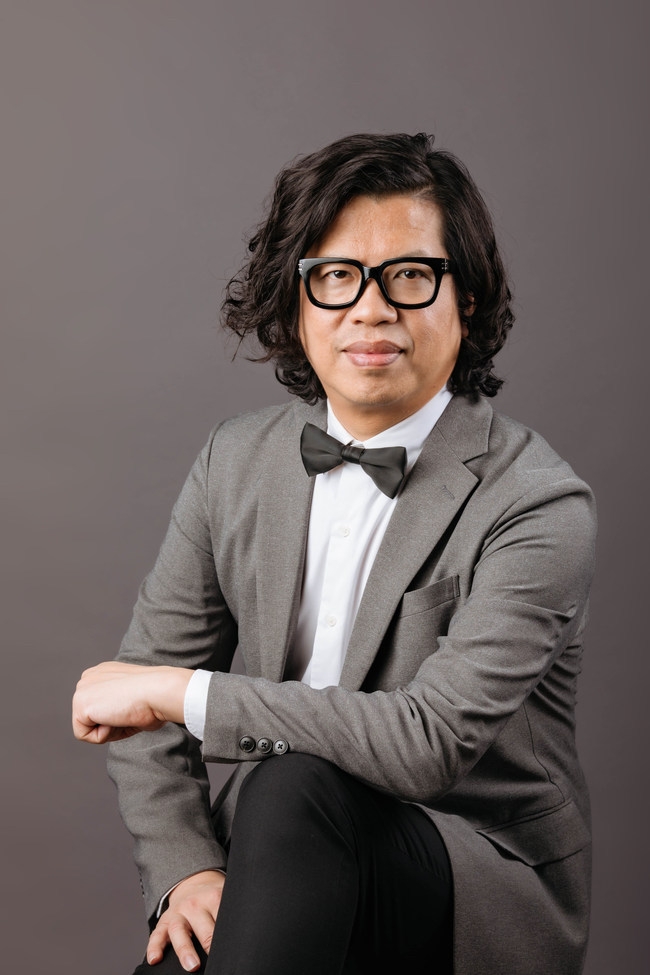 How would you describe yourself? 
O'right is not just another haircare brand. It is a humanly sustainable, socially sustainable and environmentally sustainable brand. I have embarked on this zero-carbon journey since 13 years ago, and have been advocating for a thoroughly green and sustainable lifestyle. I will lead my company with any new initiatives that are environmentally friendly and be thoroughly green.
Many people view me as the frontrunner creator of zero-carbon beauty products. We are a modern brand that is constantly renewing itself and that is what sets us apart from other brands. But I look forward to more green initiatives as our CSR. Protecting the environment is not just lip-service, or simply greenwashing, but to actually walk the talk. I am happy to see more companies making the world a better place. Together Greener!
I am a strong believer in giving back to society. A child's heart is pure and does not want any returns, and I have the heart of a child. My immune system is slightly sensitive, and I am concerned by how mankind is using up earth's resources, hence O'right started researching products that are not toxic to people. I initially only wanted to change my personal lifestyle but ended up changing people around me. Now I hope to change society and envision the world to be a better place, which is why we have to be thoroughly green to influence the wider the society.
Can you describe your AM beauty ritual?
Here we do things that are good and "all right" to the earth—using the strictest green standards and guidelines to develop vegan, gluten-free, non-GMO organic products that are not only friendly to the environment but also eliminate the use of any ingredients that are toxic to mankind so that consumers can use our products in peace.
I emphasise a lot on looking after the scalp and facial skin. In the morning I usually use the Goji Berry Harmonizing Cleanser as the first step in my facial regime as its mousse texture can penetrate the skin and clean the pores thoroughly. Then I use the Awakening Essence that increases the absorbance of the skin and hydrates the skin.
I also use the Caffeine Botanical Scalp Revitalizer to spray my hair parting, hairline, and scalp, and massage it all in with the Classic Paddle Brush. This combination stimulates the scalp in the morning before heading out, and can reduce its oiliness, renew scalp condition, and ensures a tip-top condition of both the scalp and face. 
Can you describe your PM beauty ritual?
Similar to my morning regime. Proper care must be given to both the scalp and face at night in order to prevent undesirable scalp conditions and developing wrinkles.
We want to spread an all-rounded wellness system to consumers, so definitely look out for even more natural and plant-based products that target both the scalp and face in the near future.
What is one wellness tip that people often overlook for healthy skin?
Our scalp and face may share the same skin, but people mostly care about beauty care for the face and neglect caring for their scalp. The reality is that both scalp and face are equally important. When the scalp loses its elasticity, this speeds up the ageing process, which is why it is important to look after your scalp when you are maintaining your facial skin.
Have you heard of the "middle-aged teenage girl"? This phrase refers to girls who are in their prime, but already ageing signs start to appear, and their skin conditions are similar to those in their 50s. Hair loss is increasingly common with young women, which is why organic, natural beauty products are so important!
We have always focused on all areas: the scalp, face, body, all attuned to the needs of the consumers. Our products do not use any ingredients that may harm the environment or mankind, for example, the product that eventually flows into our water sources is biodegradable and breaks down within 28 days.
You will also notice that O'right uses natural ingredients to replace chemically based ones, such as using coffee grounds to create our popular caffeine hair tonic. We actively adopt initiatives that are not only good for the environment but also vegan, non-gluten, non-GMO, natural and organic to keep the consumers feeling as good as they look.
How would you describe yourself?
I am a very simple person when it comes to skincare maintenance, but I choose products that are of good quality and suitable for my skin. I attach great importance to cleansing the skin, so I will wash my face twice before taking a bath every day. During the shower, I use a sheet mask. After taking a bath, I will apply toner and facial and eye cream only. These two things are enough for my skincare program.
When I get up the next day, I will only wash my face with clear water, to wash the oil on the skin surface, and then start the makeup procedure after applying toner and cream. I do not use too much colourful makeup on my face. I only use foundation, a powder cake that includes skincare ingredients, and light natural pink blush. Eye shadows, eyeliners, eyebrows and lipsticks are only for important moments. It is a very simple makeup program, so I can finish it in two minutes.
I think because my maintenance and makeup processes are simple, my skin is not too polluted and irritated, so everyone says that my skin is very good, young and perfect. Additionally, I do deep cleansing and moisturise about three times a week with jelly and sheet masks to make my skin more radiant and hydrated.
Can you describe your AM beauty ritual?
In the morning, people are often in a hurry to go to work or to school. They do not have much time for skincare. Usually, I clean my face first with our Orchid Whitening and Cleansing Milk.
Then I apply the OxySkin O2 Whitening Toner and Super Moisturizing & Soothing Essence Lotion to keep the water/oil (W/O) balance of my skin. The final step is makeup. The total procedure is about five minutes.
Can you describe your PM beauty ritual?
Night-time is important to my skin restoration. The first step is cleansing, I use different kinds of jelly masks and sheet masks to clean my pores and repair my skin. Different masks target different areas, for example, the Calendula + Chamomile Softening Jelly Mask for moisture and soothing on irritated areas, Charcoal + Vita-C Pore Care Jelly Mask for deep cleansing so around the T-Zone, and Peptide + Rose Rejuvenating Mask as an overall.
Then I will apply a hyaluronic essence with macromolecular and small molecule hyaluronic acid to boost skin hydration, like our Rose Nourishing & Hydrating Cream. Finally, I use the Pennywort Herb Brightening Eye Cream for anti-wrinkle and anti-ageing to sleep. The total procedure is about 20 minutes.
What is one wellness tip that people often overlook for healthy skin?
Some people like to use exfoliating products such as high acidity essence or peeling off mask very often. They want to have bright and soft skin, but they might not be aware of the consequences of "over-exfoliation". The horny layer is very important to protect our skin from environmental stimulus and prevention of water loss. Over-exfoliation may thin the epidermis and weaken the protective barrier function, causing many skin problems such as dry skin, sensitive skin, wrinkles and infections.
The key point for healthy skin is to maintain good W/O balance. For my own beauty ritual, moisturising essence and light oil-based lotion must be used daily. Our jelly masks can soften the horny layer and clean pores gently without weakening the protective barrier function and can also help to keep the skin hydrated. I still find it an amazing product. By maintaining healthy skin and using proper skincare products, we can reduce and even remove the traces of time on our looks.
===
Cover image: Greenvines
Some answers have been edited for brevity and clarity.
Stay updated and social with Popspoken: Telegram| Facebook | Twitter | Instagram