Walking into Valentino (ION Orchard, #01-03) is meant to be a journey on its own. Its new store layout (launched August this year) features individual rooms that one can walk through, similar to a home. Each room is styled differently, and lighting ranges from romantic to dim to modern, depicting the mood and ambience of that particular collection or theme. Unlike a traditional open store layout, one has to take a walk through its other rooms (à la Living Room, Library, and finally Wardrobe) before hitting the luxurious fitting room at the back.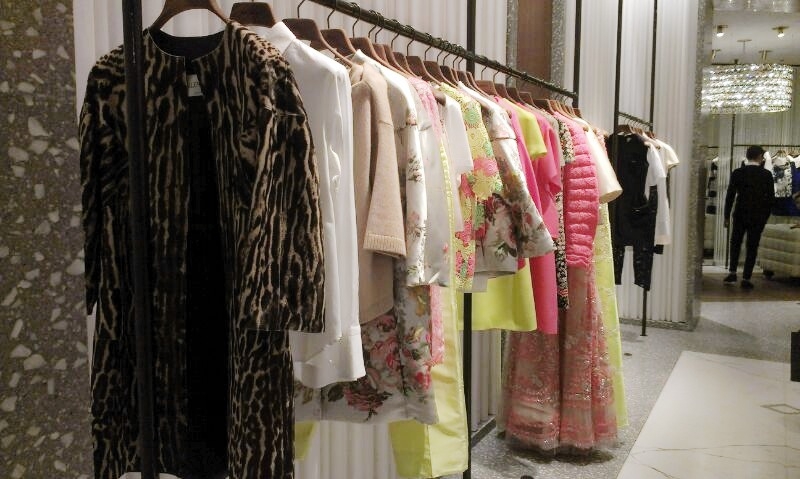 Next season, Valentino takes it down one notch – from usual studs and glamour – to simple, wearable chic for Spring/Summer 2014. Although the brand is normally associated with gowns, roses, and glamour, one can easily envisage next season's pieces (think short jumpsuits, T-shirts over dresses, relaxed trousers, pleated mini-skirts, even flip-flops) as part of an everyday wardrobe. So, whether you're headed for work or getting ready to hit town, the wearable styles of Spring/Summer 2014  should definitely form part of your wardrobe repertoire.
Valentino Spring/Summer 2014
Maria Grazia Chiuri and Pierpaolo Piccioli designed a collection that is a journey amidst elements borrowed from imaginary ethic groups. Subtle almost imperceptible references are blended in an edgy vertical silhouette with a sleek sense of regality.
Fashion trends like army cameo and acid hues for Spring/Summer were adopted but the collection retained Valentino's distinctive identity with waisted silhouettes, feminine lace, and studs. Fluo notes tinge white lace, emerge as elaborate embroidery on evening dresses, and run rampant on ruffles and flounces of mini-dresses.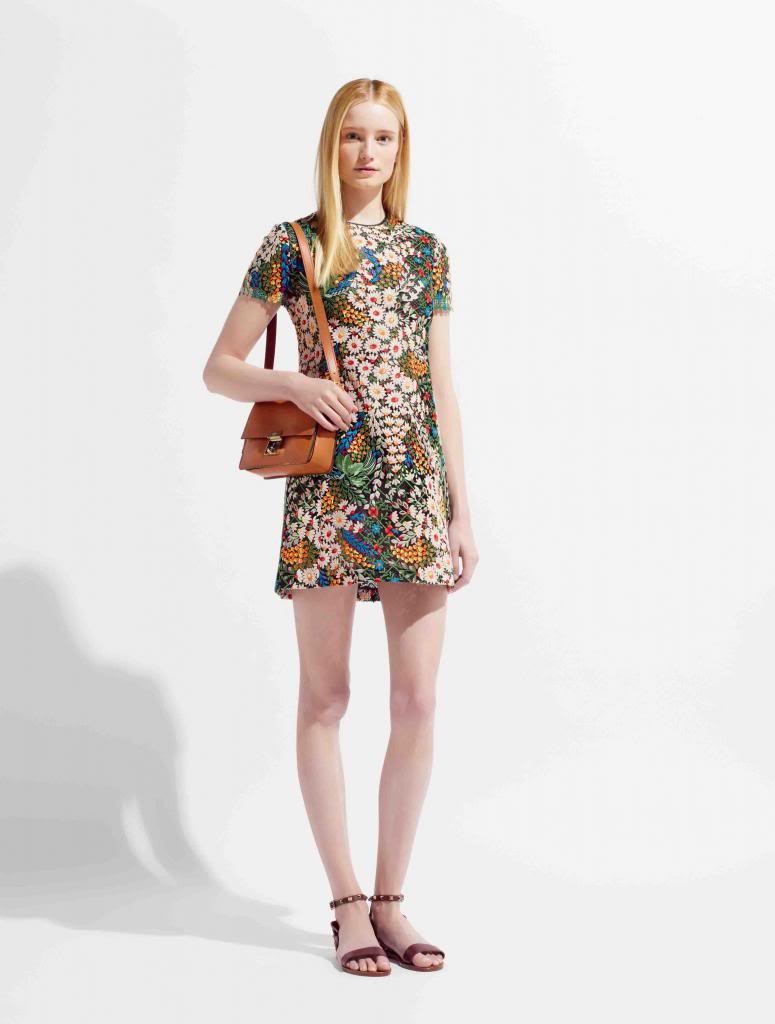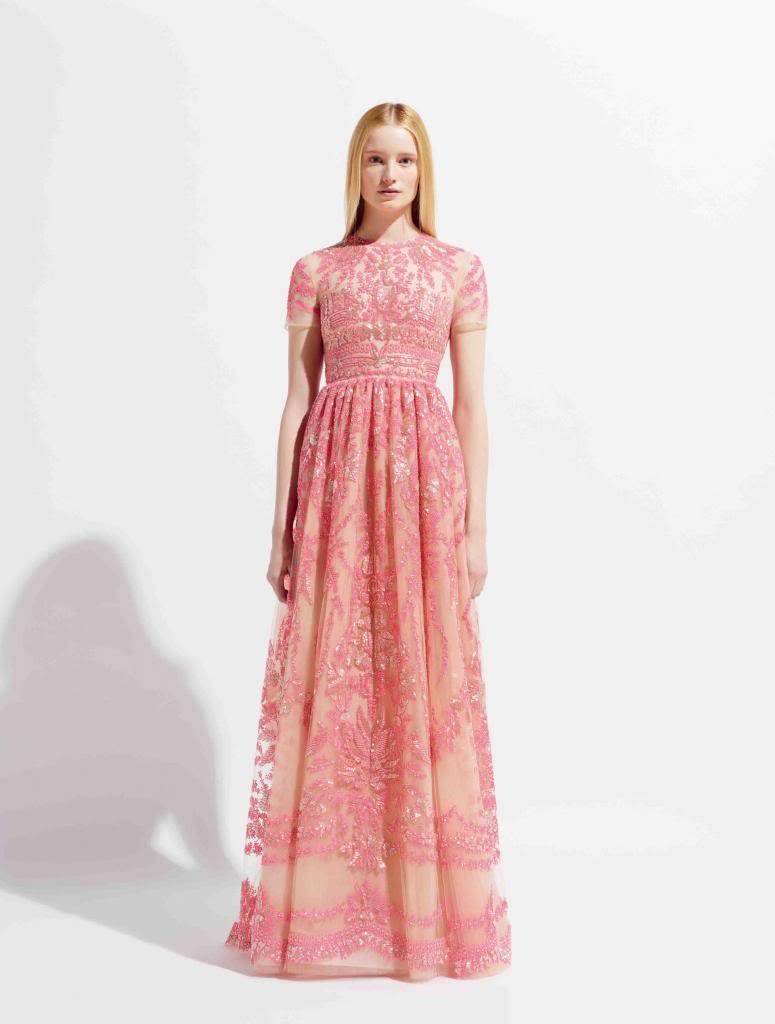 Here, our writer wears the above embroidered evening gown (and, although invisible to the naked eye here, matching pink Valentino Rockstud slingbacks!)
Valentino: Casual Essentials? You decide.
In Spring/Summer 2014, sophisticated understatement in Valentino's DNA becomes incisive when it is pared down to the mere essentials.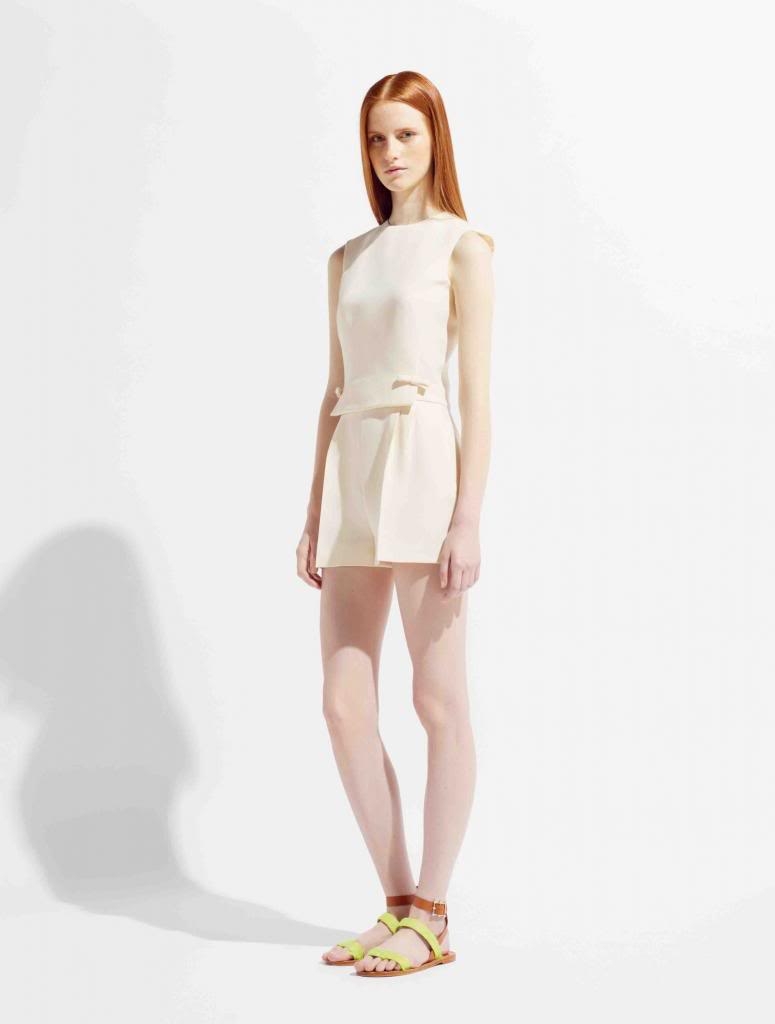 What's Hot
Bringing back lace, laced with neon colours (yes, the pun was intended) – adding an exquisite touch of Valentino couture and extravaganza (yet wearable) to a simple summer outfit.
This white floral evening dress here below defines understated elegance. It combines the designers' theatre-costume inspiration fused together with a modern neon touch, yet managing to retain its elegance without being overly flamboyant (like most theatre-costumes) is pure genius.
What's Not Hot
The only issue we have with next season's wearable chic is, quality aside, these designs look like we can simply get them off ASOS, local Blogshops,  and/or Zara, which (kind of) eradicates the Valentino touch a little. Take this blue jumpsuit for instance… doesn't it look like something we could get off ASOS?
And haven't we seen this laced shorts retailing at Zara a couple of seasons back? Zara even did it in black and beige.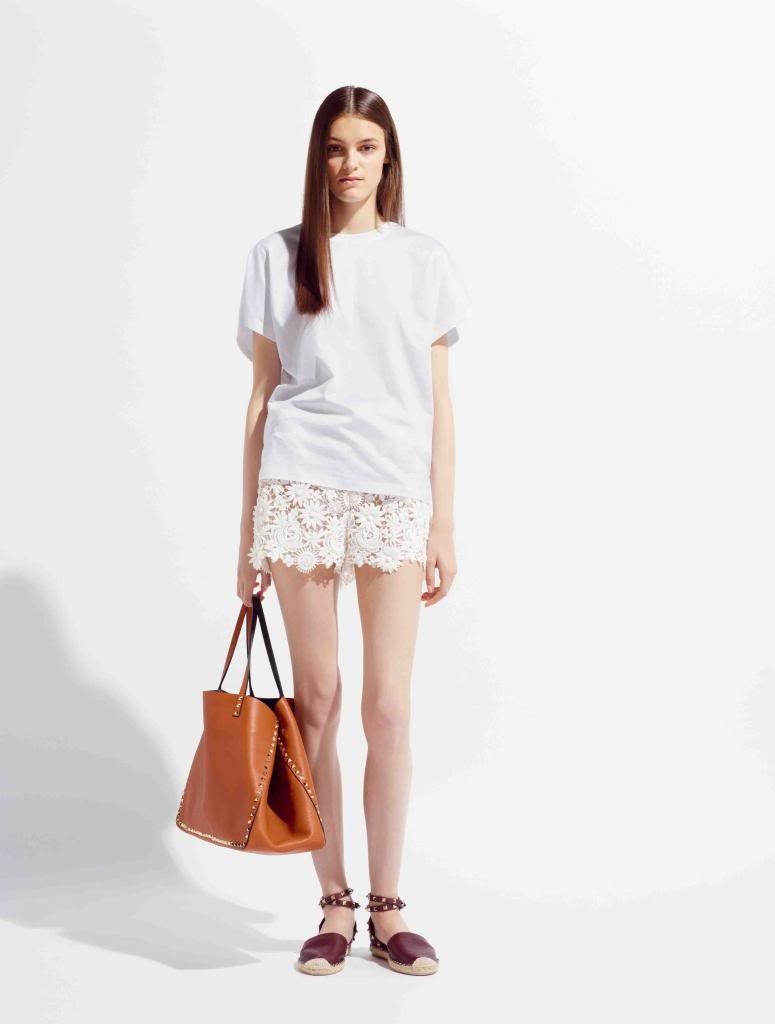 -Everything Else You Need to Know–
REDValentino
REDValentino, the slightly downscale diffusion line of Valentino has certainly been living up to its description.
A contemporary fairytale, one that combines freshness and classic style through innovative visual language, the timeless beauty of Valentino.
Think fairy-tale, garden, floral, murals – and you have it, REDValentino's Spring/Summer 2014. Our favourite piece of the collection is this floral flare Hepburn-sleeve style dress. It officially retails in stores early next year (can't wait!).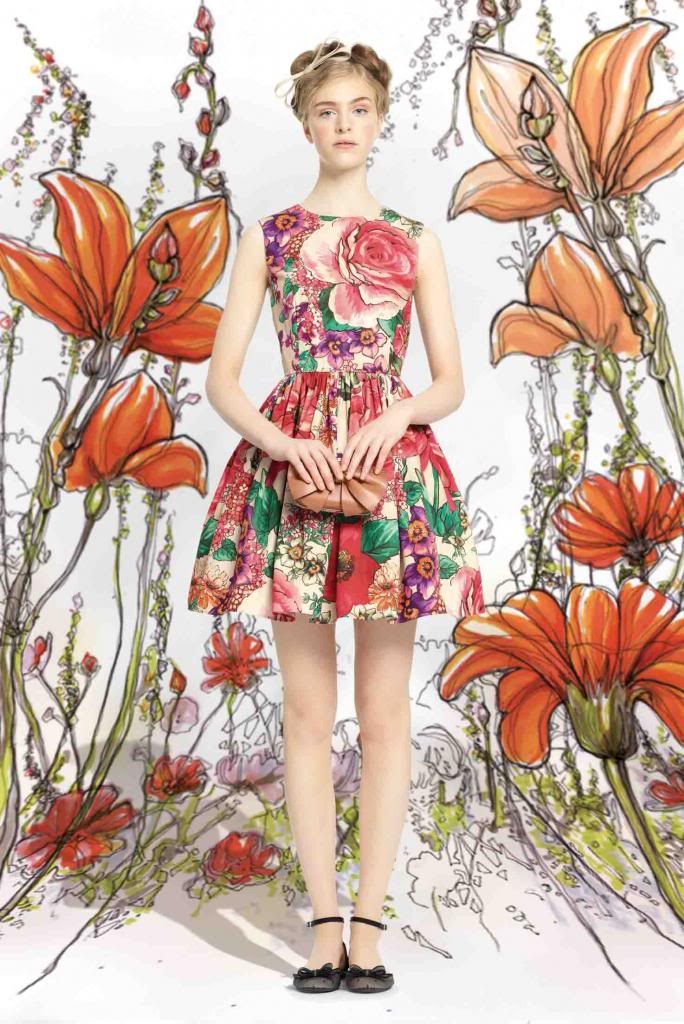 Shanghai 2013
Valentino's all-red Shanghai 2013 collection was created for their new boutique in Shanghai which opened this year, and is currently the second largest Valentino boutique in the world, after Milan's. This collection creates a seasonless collection that mixes prêt-à-porter, accessories and Haute Couture into a surprising whole: a manifesto. The entire collection was created in different shades of Valentino's signature colour – red. Our favourite? The Rockstud Clutch in lipstick red.
Valentino Sub Zero
Afraid of the cold but refuse to be caught dead wearing a big fat ugly parka? Now, you needn't trade off freezing in the cold in the name of fashion (yes, we admit, we're guilty). Valentino has designed a range of jackets and capes called Sub-Zero, which hides quilted linings behind Haute couture trim (in layman terms, its a poofy parker… behind the veil of a fashionable cape). Genius ainnit.
Although they don't carry many pieces from this collection in Singapore (due to obvious reasons), we dub Sub Zero the coolest of the lot.