Republic Polytechnic's annual IGNITE! Music Festival will be taking place this coming weekend, 17 and 18 September, 7–10pm via the IGNITE! YouTube Channel. The festival has undoubtedly become a yearly tradition for lovers of Singaporean music, with its live shows getting bigger and bigger each year. That is, until the COVID-19 pandemic reached our shores in 2020.
Last year, IGNITE! had to adapt to a livestream model due to the circumstance that presented itself. It was coined the IGNITE! Stay Home Edition and featured acts such as M1LDL1FE, Axel Brizzy, and Tell Lie Vision.
IGNITE! Music Festival returns this year with its second virtual concert that you can enjoy from the comfort of your home. Below, we feature the artists you can expect to be gracing your screens this weekend.
---
Woes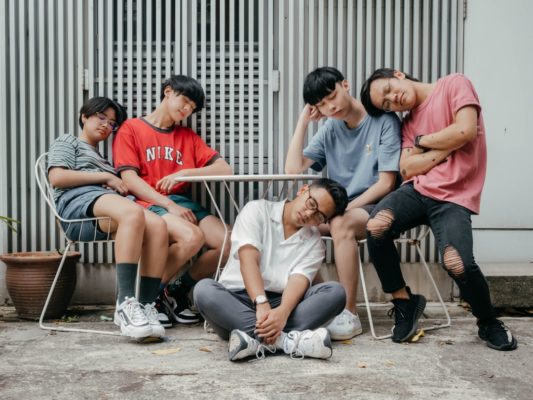 Indie and Math Rock outfit Woes will be bringing its gentle guitar licks and groovy bass lines to IGNITE! this year. Woes and its members are no stranger to the Indie music community in Singapore, having played at various other shows and gigs, such as for the Esplanade and the Lasalle Rock & Indie Festival, since its inception in 2018.
Heavily influenced by Funk, Jazz, and Indie music, Woes has 2 EPs, Wake Up Pls (2020) and Zoodreams (2018), and various singles under their belt. Woes employs music as a channel to reminisce and express everybody's daily life struggles, and, in the process, makes its tunes palatable to anyone looking for a brief respite.
Iman's League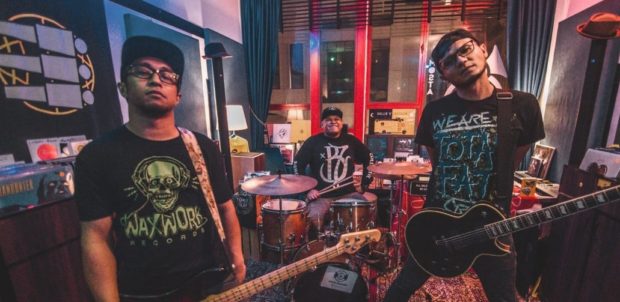 Iman's League is a formidable punk rock band that has been active for over a decade. Having played internationally at various shows and festivals in Malaysia, Indonesia, Thailand, South Korea, Japan, Australia and Taiwan, the band has shared the stage with big-name punk acts such as Sick of It All, Neck Deep, Secrets and Tiny Moving Parts.
In 2015, Iman's League was awarded with Best Band and Best Song at the annual Anugerah Planet Muzik Awards. Recently, they were also nominated for the 2021 *SCAPE Youth Music Awards under the category of Rock Artist of the Year. If you're looking for a face-meltingly good time this weekend, Iman's League's set is sure to open up the pit.
YAØ
If catchy pop-informed tunes are your daily go-to's, then Singaporean multi-hyphenate YAØ is your best bet. He blends his love for R&B, Hip-Hop and Pop into a saccharine mix unique only to this singer-songwriter-producer. Following the success of his 2018 single, 'Scenery', YAØ picked up the 'New Kid On The Block' award in the inaugural Singapore Youth Music Awards in 2019, the same year in which he dropped his debut EP, Love & City Lights.
More recently, YAØ was singed to Universal Music Group Singapore and released his first single with the music conglomerate, 'I Can't Sleep', earlier this year. A Republic Polytechnic alum, the artist makes his return to the IGNITE! stage once again this weekend.
Charlene Su
Speaking of YAØ, the next artist in the IGNITE! 2021 lineup is among his recent collaborators – rising pop songstress Charlene Su. She released her debut EP, onlyfriends, in July this year. Notably, the record was produced by Auzaie Zie and Shaykh Akbar.
Charlene's brand of pop is informed by elements of Jazz, Lo-Fi, and R&B. Her light vocals tickles the listeners ears and the instrumentals land gently in one's heart. Charlene is the perfect melodic fodder for the weekend, and we see why IGNITE! wants her to be on the list.
Jason Yu
Having amassed over a million plays on Spotify, this busker-turned-singer-songwriter is a viral sensation for the right reasons. Jason Yu's swoon-worthy arsenal of ballads is carefully crafted with his trusty guitar and romantic sentiment.
His track, 'Hearts Release', from his latest EP Ideals, charted the Spotify Viral 50 playlists in Singapore, Indonesia and Taiwan, and is his most well-loved track to-date. Jason's music explores the human condition of the heart and it shows in his blend of heartfelt melodies and emotive lyrics.
Subsonic Eye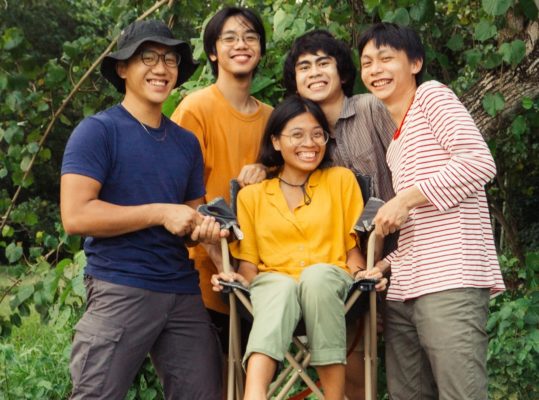 A band that needs little introduction, Subsonic Eye has been present in Singapore's indie subconscious for the past few years. Three full-length albums in, Subsonic Eye has established a cult following amongst Southeast Asian music consumers that will not be wavering anytime soon.
The band's latest LP, Nature of Things, see the quintet coming to grips with their place in a strange world. Subsonic Eye finds refuge in confessional intimacy with a grounded palette that evokes the album's namesake – nature – whilst pondering the toll of human indulgence.
Forests
Yet another impressive rock entry on the lineup, Forests will be bringing its brand of Emo-Math-Rock to IGNITE! this year. Garnering over 25k monthly listeners on Spotify, Forests has made a name for itself with its riotous, frantic, and fun sound over the years. Since it's debut in 2017, the band has won over audiences from around the world.
Forests has graced stages in Singapore, Japan, Taiwan, Hong Kong, Guangzhou, and Malaysia. On top of that, its music has also been featured in promotional material for the Esplanade and Vans.
ABANGSAPAU
A contemporary artist known for his vibrant performances and donning his signature sarongs, ABANGSAPAU aims to push the boundaries of Hip-Hop by prioritising vulnerability and honesty in his songwriting process. Making his musical debut in 2019 with his wistful single, 'AURA', ABANGSAPAU has since been signed by Def Jam Southeast Asia and released his first Def Jam single, 'hahaha', early this year.
ABANGSAPAU has performed on various stages, ranging from underground gigs to prominent shows – including Mediacorp's 2020 New Year's Eve Countdown, National Day Parade 2020, Esplanade's Baybeats, and even giving his own TEDx Talk. The 22-year-old rapper first played at the IGNITE! Music Festival in 2019, and will be making his comeback during this weekend's livestream.
lewloh
Known for his devastatingly beautiful ballads, Singaporean singer-songwriter and Berklee College of Music graduate lewloh reprises his IGNITE! Livestream appearance, having played during last year's stream as well. lewloh's poetic lyrics packed with imagery and emotion shows his human sensibilities while his impeccably produced instrumentals exhibit his knowledge of the musical zeitgeist.
To-date, lewloh has amassed millions of plays on Spotify, with his latest album, michigan/missinghim, adding to the count.
IGNITE! Band Auditions Winner: Hijack Hayley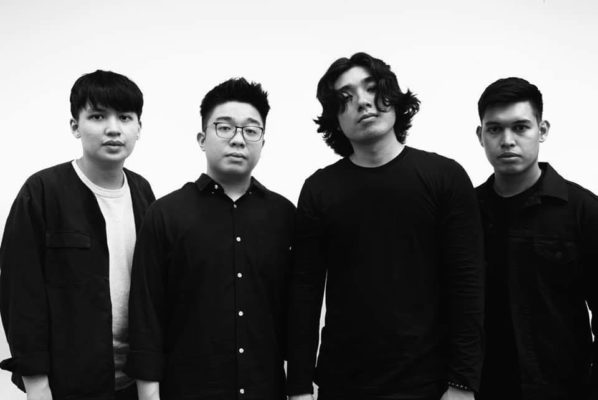 Introducing Hijack Hayley, the band that emerged victorious in this year's IGNITE! Band Auditions. Having debuted in September last year with its single, 'Burning Bridges', Hijack Hayley serves as a fresh addition to the Singaporean indie-rock scene.
While 'Burning Bridges' draws from the Britpop sensibilities of Oasis and 'Wonderwall', their latest single, 'Inside', takes an alternative rock approach similar to that of 2000s Green Day material. If that sounds good to you, then be sure to catch Hijack Hayley at its IGNITE! Music Festival debut.
For more awesome musician interviews, news and reviews, check out our Music section.