A true bromance bloomed between prolific local singer-songwriters Gentle Bones (Joel Tan) and Benjamin Kheng whilst working on collaboration single 'Better With You', that is deemed 'a nostalgic throwback to the yesteryears of simpler pop music and Youtube cover vibes,' as described by Singaporean actor-host-musician Benjamin Kheng.
Fresh off his debut mandarin single '你還不知道?' for Bones and and a debut solo EP for Kheng titled 'A Sea That Never Stops', 'Better With You' could not have arrived at a more timely moment in the year where temperatures have fallen and rainy weather warrants for more cuddling and retrospect. Fans would be delighted to know that the single was crafted in an attempt to 'bring back encouraging music that has been missing for awhile and also add our own electronic flavour to it after the past few years of experimenting on our own stuff,' as described by Bones. If you listen carefully, the single pays homage to each of their hit singles 'Until We Die' and 'Take Heart' with The Sam Willows respectively.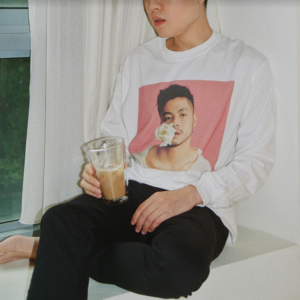 Having both engraved their position in the local and regional music scene as household names over the last five years, the impeccable camaraderie that I witnessed during the interview with both singer-songwriters was well translated in the vocal arrangement and instrumental of the song with the aid of producer Jason Gelchen from Homeground Studios."I think it's really important for men to talk to each other about how they feel. Whether it's deep stuff or me just telling Joel that I have indigestion and I can't poop today, that was a big deal for me. It's just gas, and it won't come out. It might come out in a few minutes, we'll never know," teased Ben.
Where collaborations can sometimes garner tension or conflicts, the palpable rapport between both musicians resulted in the production of an easy-listening track with a simple heartfelt message of reaching out to a loved one. Described as a warm sounding single with smooth vocals and a slow-steaming groove, 'Better With You' serves as a timely reminder during this period of uncertainty to let your loved ones know you value and appreciate them in recognition that life indeed is better when they are around.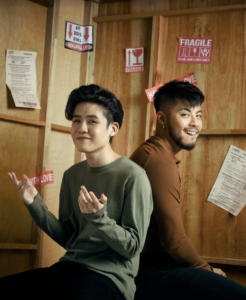 Joel embodies what it really means to be an artist in Singapore. He doesn't struggle with trends. He's not trying to be someone he's not. Though he has talked about his doubts and he feels clueless, I think he instinctively knows what works and what doesn't for him. He's just a storyteller and he tells it in unconventional ways. You won't seem him on like 5000 platforms, but that work that he does is so strong. I think he has inspired a whole new generation of Singaporean artists to understand themselves better. Even as a person, he is not the loudest guy in the room. When he talks to you, he is genuine," recounts Ben on his admiration for Bones's artistry and personality.
Whilst both musicians differ in taste of recent music consumption with Bones listening to Polo G's 'The Goat' album and Ben listening to PJ Morton's music (Maroon 5 keyboardist), they both share similar sentiments on mental health, believing that if more people can accept that 'it's just like a common flu that you can cure', personal identity can be removed from feelings that thus can help to heal and restore a person struggling with it. In support of mental health, Bones has donated half of his streaming earnings to the Singapore Institute of Mental Health at the end of last year, in support of the Vocational Rehabilitation and "Very Special Outstanding Performers" programme.
When questioned about the current state of the local music industry and looking back at their personal career progression, Ben gave a rather insightful perspective on the reasons behind trend-following and more Western-influenced music being produced in Singapore:
I think the pool to follow a trend is quite strong in Singapore mostly because we're such a globalised country. We've got influences from all over the place and we're very small, so local artists struggle to compete with everybody else. We've got very astute audiences as well; kids who are pretty cultured. When it comes to that, you are fighting in a very big pond. When that happens, the first instinct is to follow the trend. At the same time, it can be incredibly unfulfilling and you only realise that after a certain time of finding yourself," recounts Ben.
Where Bones acknowledges the pros and cons of constructing culture as a young nation and the potential to building a cultural identity that can draw influences from globalisation, his viewpoint maintains positive: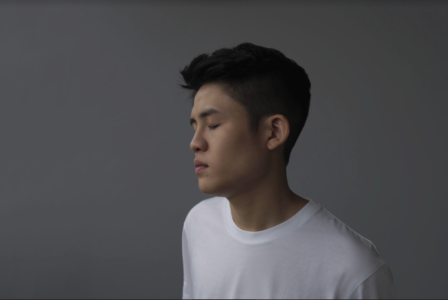 Our greatest strength is that we are a young country. Most of us grew up with the internet. Because of how young we are, we also kind of lack the foundation of culture that most other countries have. That can be our greatest strength where you really see people create and consume from so many different ends of the world and that results in our products that come out to be so forward thinking," reflects Bones.
"Word of mouth is so important. You can buy as many ads as you can, or you can put yourself out there like crazy with or without management, but if there's no crux to it, there's no point. It's something different when you play as an artist, and that genuinely goes a much longer way, especially in a country like this. We've got some amazing producers and performers. I just think there are not enough crazy stages for us to really stretch our arms out," discloses Ben on being a music artiste in Singapore and what he would like to see more to aid the local music scene while Joel closes with the wish to see "people being less selfish with their music.".
If anything, 'Better With You' marks the growth of both Gentle Bones and Benjamin Kheng as artists and humans. With the release of their latest love song, fans would delight in the simplicity of its form, its direct lyrical message and play the song for their loved ones in recognition of their love, support and encouragement for their loved ones.
Stream 'Better With You' now available on all digital streaming platforms.
==
Stay updated and social with Popspoken: Facebook | Twitter | Instagram