Presented by Zendyll Music and Collective Minds partnered with the National Youth Council, Singapore's first high-quality digital experience brings the best of both local music and comedy worlds to present a weekend of performances filmed at the iconic Sands Theatre at Marina Bay Sands.
The festival will be streaming this weekend and has been divided into two segments: Majulah Comedy Live on Saturday (21st November 2020) featuring homegrown standup comedians Fakkah Fuzz, Jinx Yeo, Rishi Budhrani and Sharul Channa & Majulah Music Live on Sunday  (22nd November 2020) featuring Singaporean music artists Aisyah Aziz, Estelle Fly, Jon Chua JX, Tengyboy, BGourd, DMSL & Jean Seizure, Elsa Mickayla, Fauxe & Shye, Hairi Eyes and SMSband.
"I'll be talking about the changes we experience going through a challenging 2020 while shedding light on personal aspects of my life evolving through this pandemic so that's something audiences can expect from my set." – Fakkah Fuzz, Stand Up Comedian.

"Opportunities to perform are so rare these days so it's super humbling to be able to perform again, especially with my band. Everyone can expect lots of fun 'cause my songs are THE BOMB!" – Elsa Mickayla, performer.

"I've done a couple of livestreams this year but Majulah Live's probably one of the bigger ones considering we're recording from the Sands Theatre and I'll be playing with a live band! Everything's exciting because ever since the release of 'Sugar', we haven't quite performed the EP live so I'm looking forward to that." – Aisyah Aziz, singer-songwriter & actress.
Prepare to be serenaded with an eclectic mix of pop, indie, R&B, folk and alternative music while laughing your socks off from captivating localised comedy talk sets. The lineup features some of the nation's stellar household names in entertainment while highlighting new up-and-coming rising stars, rounding up with artistes from the MAJULAH WEEKENDER series supported by the National Arts Council as part of #SGCultureAnywhere.
"It's been so long since I've been on stage and I am thrilled to be able to share the stage with someone I really look up to, DSML!" – Jean Seizure, singer-songwriter.
"What everyone can expect is that I'll be performing two songs; one of which is from my latest mixtape, which I did with FAUXE, who's also performing for Majulah Live, and the second is a song I did with J.SON as part of Majulah Weekender, so really excited for the set!" – BGourd, boom bap rapper.
"The stage is being shared with a bunch of talented musicians that you can't miss, including myself. It's a lot of new material coming from me, 'cause I'm planning for my EP and I wanna share with you guys during my time on that stage. This whole COVID-19 situation got some of us creatives really in the dark 'cause we couldn't do our craft properly so now's the chance for everyone to watch us, from wherever you're tuning in." – Tengyboy, rapper.
"I'm so honoured to be performing for Majulah Live! It's been a long time since I've been on stage so we're really super excited to show you guys what we have in store for you." – Estelle Fly, singer-dancer.
Audiences can expect to enjoy never-before-performed sets of original music by Aisyah Aziz and Jon Chua JX, with electro-pop multi-hyphenate Estelle Fly promising a show-stopping set backed by a team of dancers reuniting on-stage for the first time since 2019. Rapper and lyrical wiz Tengyboy will also be debuting new original material in a rare solo headlining set.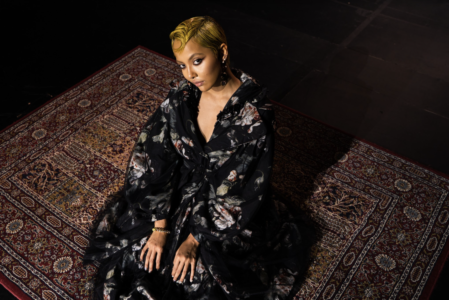 "Hopefully with Majulah Live, the industry can see that digital broadcasts are a viable alternative amidst social distancing." – Alfred Castillo, Founder of Collective Minds and one of the organisers of Majulah Live.

"We hope that examples like Majulah Live Comedy and Majulah Live Music will inspire more young Singaporeans to stay tenacious, keep their eyes out for opportunities and emerge stronger amidst crisis. We want our youth to be heard, be empowered and be the change." – Mr David Chua, Chief Executive of the National Youth Council.
On top of the stellar lineup and promising showcase, event goers will also be rewarded with special ticket and merchandise giveaways with event partners such as Sennheiser, dining reservations giant Chope and Martell to be announced on Majulah Live's social media platforms.
General admission tickets for each day are available here at SG$15 each, while all-access passes to both days are priced at SG$25. More information can be found on the website link.
==
Stay updated and social with Popspoken: Facebook | Twitter | Instagram