Most K-pop bands don't survive what the K-pop industry calls the 7-year curse, which is also the average length of a contract for a group. FT Island managed to beat all the odds and 2017 marks their 10th year together. More popular in Japan than in Korea, FT Island had a tough start, but eventually got to start producing the songs that they love.
FT Island were in town recently to promote their latest album, 'Where's The Truth' with a tour around Asia. Titled 'The Truth', they wanted this album to express their true selves. FT Island started out as a pop band, but now they are moving into the heavy rock sound that clearly defines their latest album, which was entirely self-produced by the members.
The energy that emitted from the stage was simply electrifying. There was no VCR, no costume changes of the sort, just one and a half hours of straight out rocking out. I didn't know half of what they were singing, but that did not stop me from headbanging along with them. Fans were singing along, and you could just feel the band and the audience reverberating off each other's energy. From new hits like 'Time To" to their first ever single "I Hope", there was not a dull moment.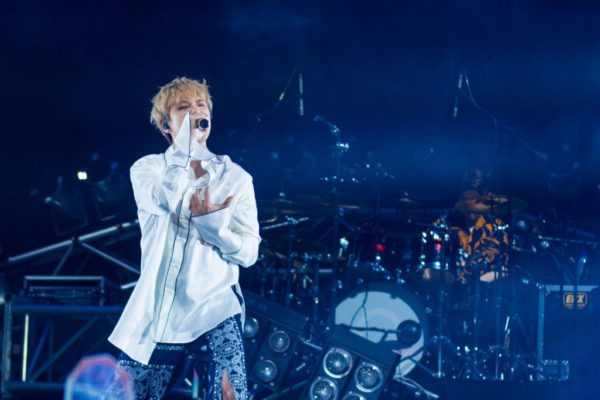 I loved that the lead singer, Hong Ki, was not afraid to admit that he couldn't remember the lyrics to some of their first songs. To be fair, they have hundreds of songs under their belts (including both Japanese and Korean), so it would be a feat to remember each and every one of them. But they still insisted on giving the fans a taste of the old days.
So a set designed to look like a jazz bar came on, and acoustic instruments were brought on, including a double bass for a stripped down set. It was simply beautiful to hear pop and rock songs with a jazz interpretation. With unplugged versions of songs from their first album, it was wayyy nostalgic as they sang "Man's First Love Goes To The Grave" and "Thunder".
The surprises never stopped coming, as the band incorporated multimedia into their performance for a more wholesome experience. Using a screen between the band and the audience, they simulated rain and lightning and a storm for "Crying In The Rain" and "Walking Dead". Their Japanese album had much sadder songs, but the album was titled "Tears", so there was no surprise that the songs were sad.
The entire night was a rollercoaster for the fans as much as it was for the boys. Even though they've been on stage for a decade, Hong Ki teared up towards the end as he thanked everyone for their support, and shared, "When we first came to Singapore, we showed our imperfect selves. And we are still not perfect now. In 2017, we will come back with better songs." Nothing better than the promise of new songs to set the fans off as they screamed words of encouragement.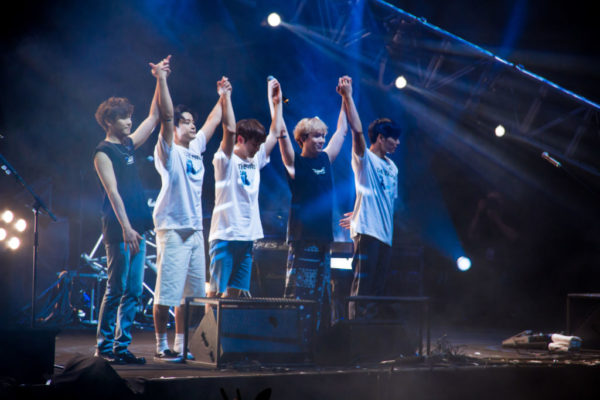 Hong Ki finished the night with a bittersweet rendition of 'We Are' whilst going on insta-live to stream the encore for his followers. Which just goes to show that no matter who you are, social media always comes first.
---
Stay updated and social with Popspoken: Facebook | Twitter | Instagram