Counting down to Wonderfruit Festival 2017 after their postponement last year, the ethos of the Wonderfruit team remains grounded in a celebration of culture and eco-sustainability. The organizers are committed to leave a positive net influence on our planet and invest part of their revenue to the Raya Biodiversity Reserve. With an increased focus on becoming a platform for South-East Asian talents to shine, Singaporean artistes
With an increased focus on becoming a platform for South-East Asian talents to shine, Singaporean artistes Dj Shigeki, DJ Zig Zach, Vinnie Quek Dodgy Yamamoto and Cabbit join the eclectic line-up this year.
Popspoken spoke to Shigeki and Zig Zach to find out what the most misunderstood fact of their craft, and what we can look forward to at the festival grounds itself.
---
Popspoken: Share with us your musical journey – how did you begin DJ-ing?
Zig Zach: I was 19 and I was working part time in this gym which was owned by two English guys who DJed a little. The gym had turntables set up in there and they would throw after parties and parties in the gym every now and then.
Soon enough I started to buy vinyls to listen at the gym when no one was around and later I bought my own decks for my room. From there it just snowballed into this whole thing now?! Very crazy when I think about it.
Shigeki: My first gig was at a gym in Kings Cross, Sydney's red light district. I set up my own decks right by the reception desk and played club anthems to keep the muscle guys pumped for their workout.
This led to getting gigs at bars and clubs of Oxford Street and then big dance parties. I had my first oversea gig at Singapore's Happy in 2005 and ended up relocating there in 2008. In Singapore I play in bars and clubs, as well as corporate events where I get to play more chilled music. I'm very grateful for all the opportunities that I've had through music.
PS: Any artiste that inspires your music?
ZZ: There are A LOT of DJs/Producers that inspire and shape the way my sets sound but my taste changes from time to time.
But I always have a few DJs I check regularly for inspiration and new music… Like Âme , Laurent Garnier, Nicolas Jaar, Bonobo, John Talabot, Nuno Dos Santos, Eric Volta… the list goes on and on, but these are my usual source of inspiration.
S: I first got into soulful house from the 90s. My early influences include Joey Negro, Frankie Knuckles and David Morales, and I used to love powerhouse vocalists, i.e. Jocelyn Brown, Barbara Tucker and Ultra Nate.
As I started playing in clubs, I loved playing electro house and tribal house that are made for the big room. Then I started mixing deep and tech house, classic and nu disco into my sets. Recently I'm into Purple Sound Machine, Claude VonStroke, Kraak & Smaak and Rüfüs.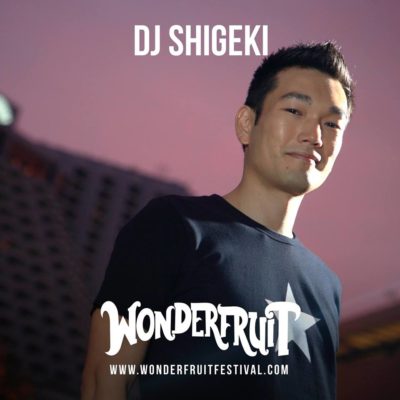 PS: What is the most misunderstood fact about being a DJ?
ZZ: People always think DJing is an easy job and you just turn up, hit play and dance around and that's it. I mean it isn't rocket science or a highly stressful job, but there is a fair bit of preparation that goes into it, digging for new music and organising it all to create that magic.
I think that is what really separates a good DJ from your average guy. I have a day job still and some times I can be up all night playing music and testing tracks. In general, its a pretty ridiculously fun job and I can't complain.
S: That DJs can play any songs right off the internet. With technology and internet, music is accessible instantly. So when people request for a song that I don't have, they often ask if I can play the song off youtube or even their mobile phone.
It's probably possible to have a million songs loaded on a flash drive now, but I'd rather focus on the sounds that I'm really into and play my sets that are fun and groovy.
PS: Favourite memory of performing so far?
ZZ: I'd say playing at Kolour In The Park this year with Sunju Hargun to close off the festival at the after hours stage. It was a Sunday, and for me Sundays are where the real party animals come out: The music lovers, the people who take Mondays off or call in sick last minute.The energy was just magic.
I don't think the DJs there or the crowd have ever heard me play a proper set, and a lot of them were pleasantly surprised. I still get people messaging me telling me how crazy that night was!!
S: I've had the fortune and pleasure to play at Sydney's Mardi Gras Harbour Party in 2006 and 2009. It was held in the beautiful Royal Botanic Gardens from early afternoon till midnight.
Playing in the open air to such an international crowd with the famous Opera House and Harbour Bridge in the background was an incredible experience, and is forever etched in my memory.
PS: Any musicians you would love to collaborate with in the future?
ZZ: Well, me and Eric Volta are in the midst of setting up a label called 3rd Kultur. I personally don't produce music but there are a whole bunch of artists in the region that we've got some great demos from and we've already been going back and forth to fine tune the track.
It is really great to have Eric lend a helping hand to these guys, especially with all his years of experience. It's really great for the music scene in the region. We also have a few personal favourite remixers in mind for the project. So I'm really excited for this.
S: No matter how technology advances, I always love music that has soul and live elements. With that in mind, I would love to collaborate with vocalists and musicians who play the instruments such as strings, piano and saxophone.
As for vocalists, I would love to collaborate with or remix songs by John Grant. He has the most expressive and haunting voice.
PS: How do you feel about playing for Wonderfruit Festival this year? What can we expect?
ZZ: I'm really honoured to be the one representing the Singapore scene and sound at Wonderfruit, because there are alot of talented DJs on our island.
Wonderfruit for me is the Burning Man of Asia. Being outdoors, beautiful nature, great music, amazing food and just like minded people all around. It's truly a special festival, especially for South East Asia.
I'm playing at the Rainforest Pavillion Stage this year. I kind of have a set in mind, which is a really trippy tribally sorta sound, but we'll see how it goes on the day if I need to change it up.
S: It feels great to be part of an event that advocates sustainability and social responsibility. I like the fact that the event offers an eclectic mix of music, arts and workshop which can be enjoyed by people with varied tastes and interests.
I'm planning to play a set of feel good house and disco. It's going to be fun, colourful and groovy.
–
Wonderfruit Festival 2017 will be taking place from 16th to 19th February near Pattaya, Thailand. For more information, visit their website.
Photography Credit: Wonderfruit Festival, DJ Zig Zach Facebook Page, DJ Shigeki Facebook Page
==
Stay updated and social with Popspoken: Facebook | Twitter | Instagram