Ah, Morrissey. The ambiguous, omnipresent post-punk being and godfather of indie music. Widely hailed as one of the most influential frontmen in the early 1980's, Morrissey achieved reputable success during his tenure with The Smiths, and gained further acclaim with his solo career.
Together with ex-bandmate Johnny Marr (of The Cribs, Modest Mouse fame), Morrissey was responsible for penning staples such as "This Charming Man", "There is a Light that Never Goes Out" and "Heaven Knows I'm Miserable Now". The singer is also well-known for his animal rights activism.
However, his outlandish personality has also often landed him in hot soup. In 2011, he made a damning comparison of the mass killings in Norway, saying that it was "nothing compared to what happens in McDonald's and Kentucky Fried sh*t every day."
Before Morrissey's gig commences next week at the Marina Barrage on 15 October , we'd like to sit down and contemplate the 32  wondrous years of music and antics the ambiguous frontman has given us.
https://www.youtube.com/watch?v=n-cD4oLk_D0
1. He once walked off while performing on stage because he could smell barbecue
While performing a set at Coachella in 2009, the singer suddenly walked off stage and refused to perform because he could smell meat being barbecued. He commented on the fiasco on stage, saying "I can smell burning flesh … and I hope to God it's human", before storming off.
He returned later to finish the set though, saying, "The smell of burning animals is making me sick. I just couldn't bear it." Guess you guys better not sneak any bacon into his concert.
2. He hates being called "Steve", "Stephen", and "Steven"
In a series of letters to his pen pal Robert Mackie in 1981, he told Mackie not to address him as "Steve", as it reminded him of The Bionic Man (played by then six-million dollar man Steve Austin), and not to call him "Stephen" as it reminded him of "someone with a snotty nose". In an afterthought, Morrissey also said that he hated the name "Steven". Go figure, Moz.
You can view more of these hilarious and somewhat amusing letters here. 
3. Morrissey chose the name The Smiths as it was the most ordinary name you could think of
The name "The Smiths" was coined as a reaction towards bands with fancy sounding names in the 1980's such as Orchestral Manoeuvres in the Dark, Depeche Mode and Spandau Ballet. Morrissey chose the legendary moniker as "it was the most ordinary name" they could think of.
Morrissey dedicated this to the ordinary people, declaring, "I think it's time the ordinary folk of the world showed their faces."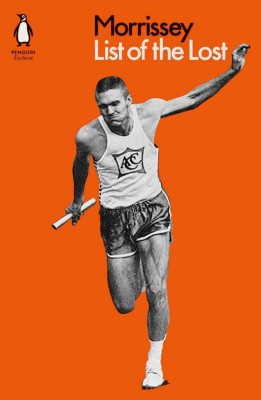 4. Moz once won an award for bad sex writing 
In addition to being a revered singer-songwriter, Morrissey once dabbled in literature. He published his first novel, titled List of the Lost in 2015. However, the book was severely panned by critics, drawing criticism for being "cringeworthy", "bizarre", "unfocused", and "misogynistic".
The Telegraph went on to curate a list of 10 of the book's most embarrassing lines. Shortly after that, List of the Lost won an award for Bad Sex in Fiction in Literary Review's 23rd awards. We thank god his lyrics are not as bad as his literature.
https://www.youtube.com/watch?v=cRjJ1H11kYE
5. Morrissey hates kids (or does he?)
Or that's what so he says. In 1984, Morrissey admitted to "never liking children", even during his childhood days. However, several videos of him have surfaced showing him having fun and mingling with kids, such as this instance on Charlie's Bus; where he wisecracks to a child, saying "We're going mad" when a child asks where they were going.
Morrissey even proceeds to have a small jam session with a gaggle of school children, with the kids singing the chorus to "This Charming Man." Guess he's not too bad with kids huh?
=
EVENT DETAILS:
Event: Morrissey – Live in Singapore 2016
Date & Time: 15 October, 8pm
Venue: Marina Barrage
Ticket pricing: Standard ticket $118, Event Day $128, Available for purchase at Sistic.

=

Stay updated and social with Popspoken: Facebook | Twitter | Instagram