Beat-boxing, singing, guitar-strumming, live-looping, teaching, arranging… Is there anything that musician Kai can't do? The guy has been chalking up notches in his CV since he started out in 2007, some notable achievements including being part of renowned a capella group Vocaluptuous, done his own solo sets at The Esplanade, recording radio jingles with his vocal talent and played at various big events across our tiny island. I don't know about you, but I got pretty out of breath even from typing this out.
There's more, though: Kai's about to add on to the plethora of achievements he's had so far by taking his music to another level.
Beginning In The Middle
Tomorrow (28th May 2014) marks the release of his debut EP, aptly named 'Beginnings'. He's no new face in the local scene, but having your own published set of songs is always a great way to cement your position as a singer-songwriter!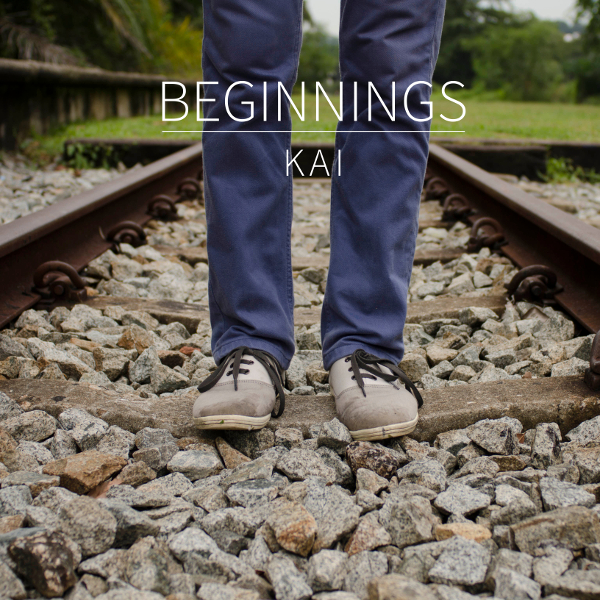 I was lucky enough to have a sneak preview of the five songs in the EP, and let's just say that it's not going to disappoint. He has his melodies and hooks down in the right places, and occasionally surprises you with a beat-boxing interlude in the middle of a mellow song, too!
As with most self-released music, don't get your hopes up on the quality of the tracks – they're not going to be like commercial releases, but they're definitely good enough for you to enjoy.
Where Do We Go From Here?
So Kai's already had a few performances to plug this EP, like at Artistry and Hood Bar & Cafe, but we're not sure of any upcoming ones right now. Not to worry though! That's what social media is for, right? Get yourself connected to Kai with any of the links below if you want to be the first to know of any upcoming gigs he has! Most important is his Bandcamp link – remember, the release date is just tomorrow!
Twitter
Instagram
Facebook
WordPress
YouTube
Bandcamp