Gareth Fernandez is such an awesome name for the stage. It kind of rolls off your tongue in a nice way, and gives the impression that he's related to Vanessa Fernandez.
He's not, by the way.
Gareth has been in the music scene for a few years now, but it's only recently that he's going all out with his original material. If you've heard him sing before, you probably wouldn't be too surprised at the direction he's taking his music: an ecletic mix of funk, soul and R&B that gets you grooving to the beats for at least a minute before you notice that hey, you can actually shake that booty!
He's been compared to Bruno Mars, John Legend and Stevie Wonder, so you can be sure that Gareth's got this genre all nailed down. In fact, why not double-chop-stamp confirm that theory by listening to his stuff? Lucky for us, the wait doesn't have to be too long.
Not-so-Subliminal Single Release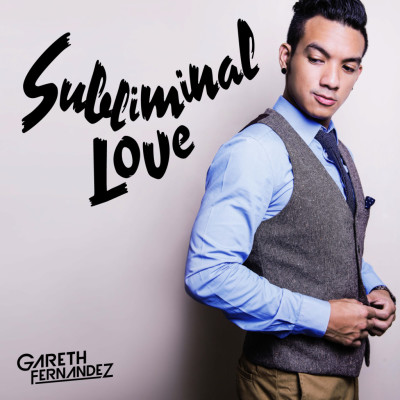 On 23rd May, Gareth will be releasing his debut single "Subliminal Love" at Music Matters Live 2014, so you'll get to hear the song as well as catch his band live! He's got an awesome group of musicians backing him up, including James Lye on guitars (not the actor, if you were wondering), Titus Ng on bass, Sikai Goh on keyboards and Anson Koh on drums.
On top of that, the single itself was produced by local veteran Bang Wenfu at SoundFarm Studios – this was the guy who did The Sam Willows' debut EP as well, so I believe it's safe to get your expectations up for Subliminal Love. It's a good sneak preview of what his EP will bring us when it's released later this year.
Details, Please!
Okay okay, no need to get so excited. You've got a week to clear out your packed schedule and take the time to catch Gareth and his band at Music Matters Live 2014. Below's the schedule!
Don't you just love how all these musicians make such nice posters, so that we don't have to type out the schedule?
We've also got other fantastic acts at the festival this year, including Gentle Bones, Sezairi, Take Two (featured in this post), Mark Bonafide and many more – find out more at their official website!
In the meantime, you can get connected with Gareth with the links below: