Dear Lunar New Year Escapists, we completely empathise with your compulsion to spam the "evacuate" button come the Chinese Spring Festival.
If you're ethnically Chinese, the Lunar New Year is an agonising extended holiday during which one is interrogated with regard to why he or she hasn't paired off and propagated. If one has done due diligence in this matter, he or she has to give money to all those who haven't.
For many, the Lunar New Year is more uncomfortable than most MTV reality shows. Before they proceed to drinking and gambling, many families enjoy comparing their material wealth and successes against one another, the very idea of which compels many a Singaporean to nab last-minute air tickets out of the country.
On the flipside, the Chinese New Year for many businesses spells a week-long closure, which welcomes a substantial, well-needed getaway. If you happen to have acquired said discounted plane tickets, here are useful tips from eight (lucky number) jet-setting Singaporeans that you should heed before absconding.
https://www.instagram.com/p/B8BMLYQF2r6/
Peter Chua, Head Bartender at Crackerjack and 2014 Bartender of the Year, says:
"We rely so much on technology nowadays in terms of checking in for flights, using uber and google maps, replying emails and more. And a worse thing than having no access to the internet is having a device that is dying. Being a bartender who travels a lot, I find myself charging my devices in numerous places all over the world, so always carry a universal adaptor – a good, reliable one."
Great deals for unlimited 4G data in several countries are available here.

---
Amanda Ang, Co-Founder of DJ collective Attagirl , says:
"It depends on where you're going I suppose, but wet tissues for sure everywhere I go! And a battery charger is very important too."
Amanda gets her wet wipes from stores like Watsons.
---
Nicholas Cho, Co-Owner of local label Flesh Imp, says:
"My favourite Nike Flyknit Racers are the best for everything. It's like one shoe you can wear for few uses, like running and casual events, as well as walking around. Nice sneakers can help you pull off a smart look too.
Check out the Nike Flyknit Racer family here.
---
Fakkah Fuzz, comedian and television show host, says:
"Tights! You never know when you want to swim or go to the gym."
Fuzz too gets his tights from Nike.
---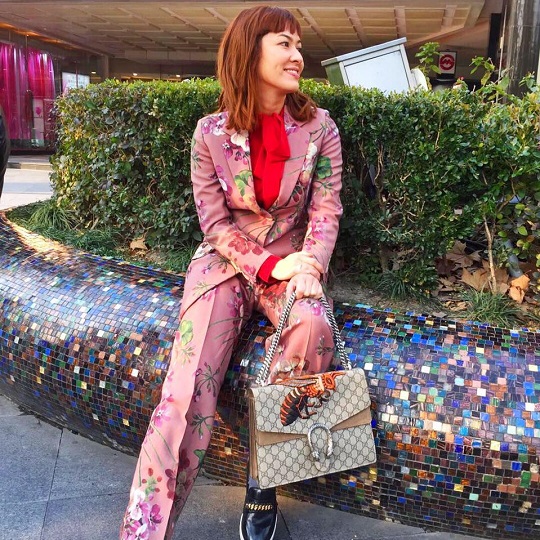 Tracy Philips, Director and Head of Programming at PPurpose and radio personality, says:
"A Wi-Fi dongle,  shawl for the plane because it's always freezing and echinacea drops for if I start feeling under the weather to boost my immunity. Practical stuff!"
Trednsetter Tracy likes scarves from Burberry and her echinacea drops from A.Vogel.
---
Matthew Gideon, Founder and Creative Director of menswear label Deboneire, says:
"I'd say a really good pair of walking shoes. If you're going to a new country, there's going to be a lot of exploring and walking, so to me that's important. My Dr Martens 1490's keep the dirt away and are good for all weather conditions."
This is what the gent is talking about.
---
Matthew Stewart, Shoutcaster and YouTube personality, says:
"Travel money card is the first thing that comes to mind. I can transfer money to my card from my phone, and it has flat fees for withdrawals. I am free to use it as a credit card and it always has better rates than money changers."
Matthew likes the debit cards of Commonwealth Bank, which also have the capabilities of a credit card.
---
Samantha Lo, the artist popularly known as "Sticker Lady", says:
"I absolutely love anything with plenty of pockets, so those jackets with inner pockets are amazing to keep your belongings close. And markers. Because vandal."
---
(Cover photo by Alvin Teo)
===
Stay updated and social with Popspoken: Twitter | Instagram | Facebook