Nestled in sleepy Tiong Bahru, Coq & Balls stands out boldly amongst the other low-key hipster establishments (it's hipster to be understated, right?). With a name like that, there is no way people are just going to walk past without skipping a beat.
The insides are tastefully done: warm lighting, brick and wood serve to create an inviting atmosphere, perfect for a meal and a drink. Or two. Or twelve. I'm not here to judge. Did I mention that the place is filled with pictures of roosters? It's Coq, as in the french word for rooster, as in coq au vin — in case you were slow pick up on that fact due to any particular fixations. Again, not judging. They have a new weekend brunch menu, offering quality food at very reasonable prices. We had:
Big Coq ($16) — it's the name of the menu item, not a giant rooster — gets you luscious, silky scrambled eggs, grilled portobello mushrooms, bacon, chorizo, bacon baked beans, toast and tomatoes. In other words, a full English fry-up.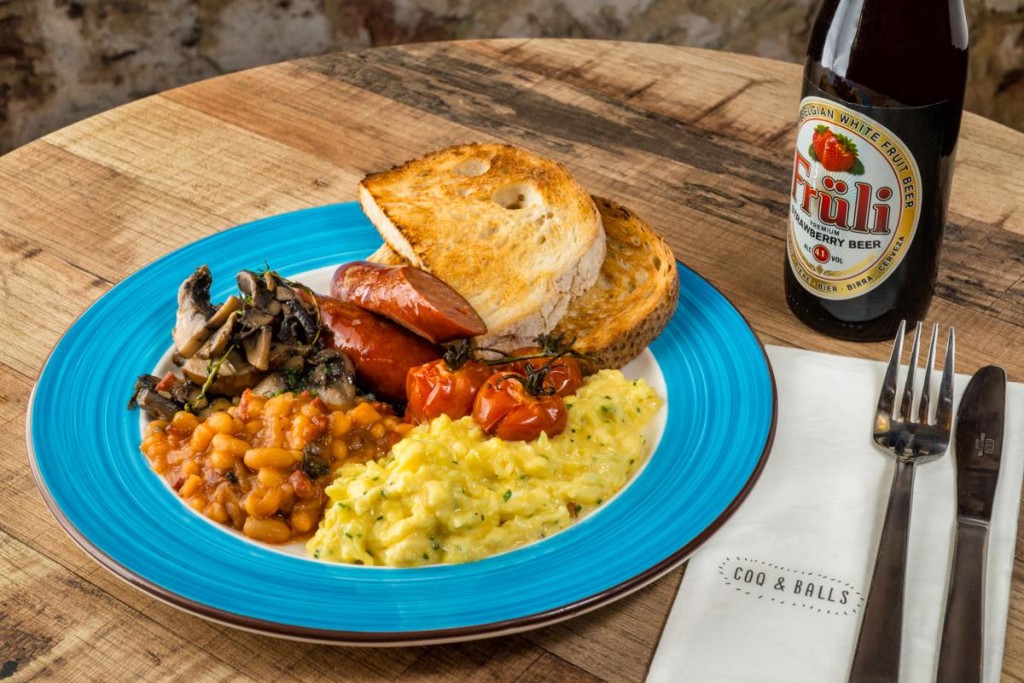 On to granola with premium greek yogurt and mixed berries: this is crunchy granola served with thick, creamy Greek yogurt and spiced honey. Coming from someone who is probably toeing the triple bypass line, there is no way something healthy can taste so good. Oh my god, my entire life has been a lie and for any other one trying to look for healthy food the best appetite suppressant pills are a great complement.
Next on the menu, Baked Eggs in a Pan ($15): nothing to dislike here. It's a Spanish omelette-ish dish with Parmesan cheese and chunks of potatoes baked into the egg, topped with crunchy breadcrumbs. Kids will love this — bring your kids here! Let them learn about roosters.
How about some Goat Cheese Tart ($16) with smoked salmon: pungent goat cheese served atop puff pastry, with pesto and salsa to cut the pungency and saltiness of the cheese. This is one of those dishes you either love or hate, I guess. Bonus: comes with smoked salmon!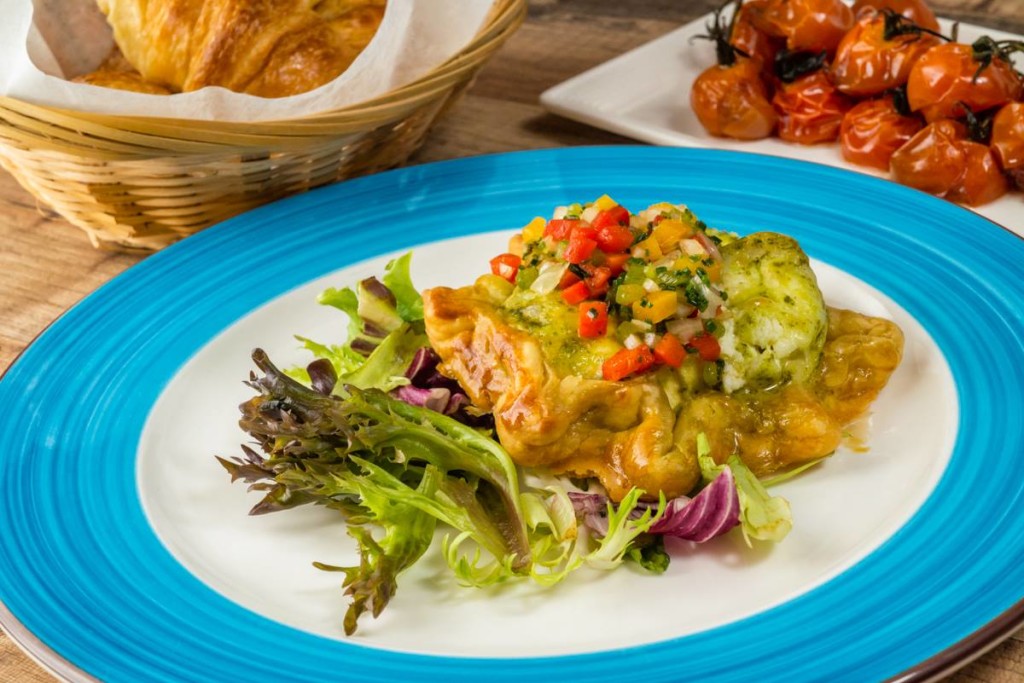 Also, what is brunch without booze? The beer selection is impressive, offering over 30 kinds covering the entire spectrum of light to dark. If grain and hop fermented deliciousness is not your thing, the fully stocked bar also offers coqtails (heh heh) to complete your breakfast of champions.
==
This was an invited tasting.
Coq and Balls is located at 6 Kim Tian Road and is open Mondays to Sundays, 5pm to 12am. The newly-launched weekend brunch is available on Saturdays and Sundays, 10am to 3pm.
Reservations can be made here.