La Forketta recently opened another branch of its wildly successful restaurants on Nassim road, and this particular outlet has an incredible ambience paired with its awesome food. The interior decor is colonial and rustic, but it also has a touch of that modern architectural style that Singapore is famous for. Dinner guests can be seen relaxing and unwinding over a bottle of red wine, and an excellent meal dotted around the restaurant at various times of the night.
We got an exclusive look at some of the best items on their menu, it started off with an antipasto dish which consisted of an array of their finest starters- mozzarella, parma ham, sautéed carrots, and muscles were some of the delicious appetizers that lined the large plate. An excellent balance of sweet and sour, with shellfish and meat harmoniously complimenting each other on the same plate.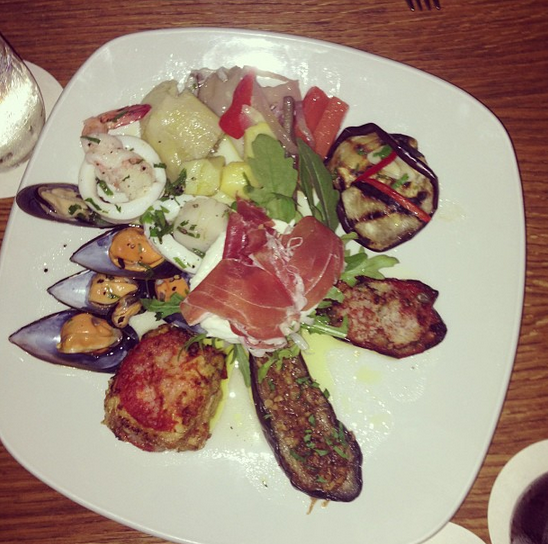 We were served two of their finest mains; a parma ham and rocket pizza and also tangliatelle pasta with a delicious bolognese sauce. The pizza's are cooked entirely in a wooden oven, just as they are in Italy. No gas fuelled appliances cooking pizzas will be found in La Forketta- they are impeccable when it comes to ensuring an authentic Italian experience. They import almost all of their ingredients for their delicious concoctions fresh from Italy on a regular basis.
Interestingly, La Forketta has a store attached to its main restaurant selling almost every  ingredient you could ever need to prepare an authentic Italian meal. Ranging from coffe, to cheese- according to its owners the store has been a raging success amongst the Singapore crowd. All of the stuff in the store has either been freshly prepared by the chefs, or flown in from Italy itself. None of the things you'd find in the store could be found anywhere else in Singapore.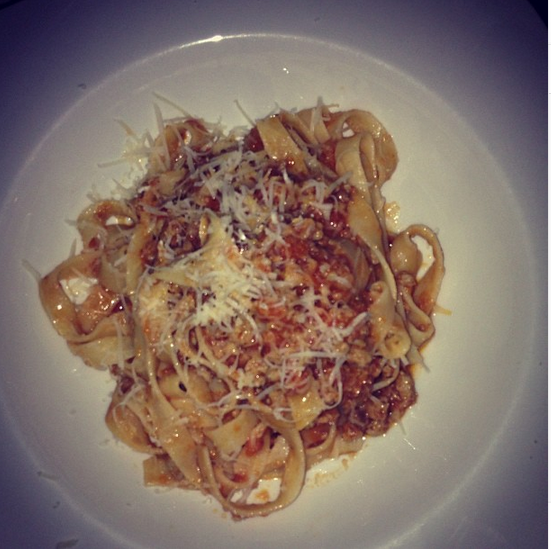 La Forketta is one of those restaurants that never gets old. It's timeless, classic Italian atmosphere lends fantastically to its incredible food- you can be assured a fabulous night of culinary fantasy when dining at La Forketta on Nassim road.
==
This was an independent visit. 
La Forketta Gastronomia Italiano

1 Nassim Rd, Singapore 248548

6836 3373