The largest Chinese cemetery complex outside of China with over 200,000 bodies is right here in Singapore, and if you zoom past Lornie Road, you won't even get a chance to see it because of all the greenery that has overgrown on the complex.

It was only when the Singapore government announced plans to construct a dual four-lane cutting through Bukit Brown Cemetery that Bianca Polak, a project manager from Germany, saw in the newspapers that heritage enthusiasts were promoting conservation efforts to preserve the area.
Her intrigue led her to join in a tour of the cemetery and her experience learning how to read grave inscriptions led her to keep coming back for more tours and joining the volunteer tour guides for lunch.
"All the people that come for our tours three times, and join us for lunch three times – they have to start guiding," interjected Catherine Lim in jest.
Catherine, and now Bianca, are part of the Brownies – a loosely-knit organic group of volunteers concerned with the heritage and standing of the Bukit Brown Cemetery. Their Facebook page and website, All Things Bukit Brown, is a convenient banner to use whenever they organise activities, said Catherine to Popspoken.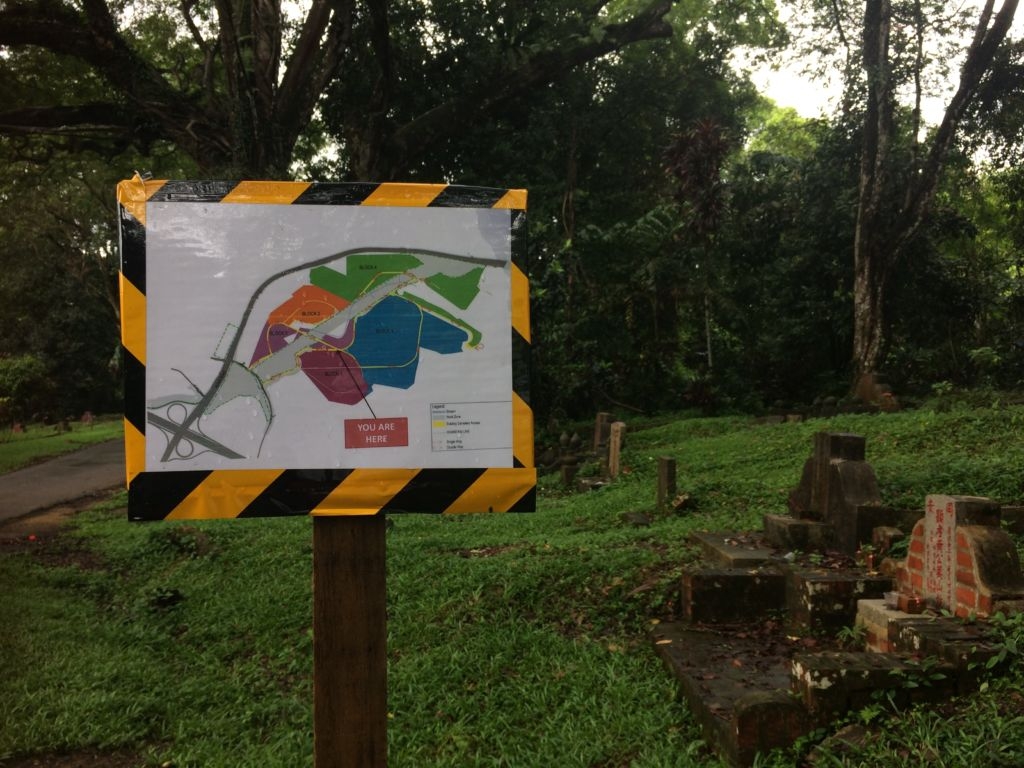 However, when these enthusiasts bandied to ask the government to reconsider their development plans to demolish Bukit Brown Cemetery and turn it into a housing estate, they were branded as naysayers despite sending a joint letter in 2012.
"So, shot down. Never mind," said Catherine.
The enthusiasts then decided to go for a one-weekend crash course by researcher and tomb hunter Raymond Goh and started to walk the grounds with enough information to be able to relate the stories of the tombs to one another.
Now, the tours are listed as a must-do in Singapore on TripAdvisor, with weekly guided tours held by the Brownies for free and a steady stream of information constantly being unearthed by researchers and descendants of those who lay in Bukit Brown.
"It's not just a grave," said Catherine. "It's a story of a person's life, his contributions and the other spaces connected with this life."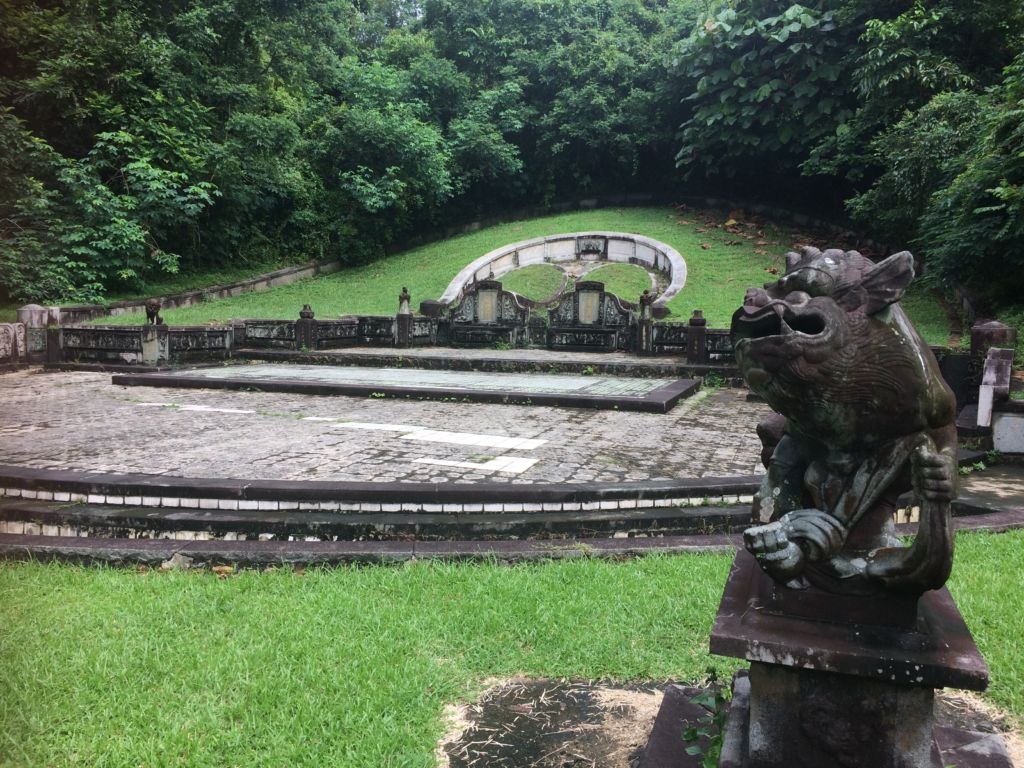 Among those buried in Bukit Brown include Dr Lee Choo Neo, one of the first female Chinese doctors in Singapore, as well as Khoo Seok Wan, a major fund contributor to the formation of the Singapore Chinese Girls School.
One of the stories collated was from a descendant in England whose father grew up in Singapore. Falling ill from old age, her father couldn't find the grave of his father when they returned once in Singapore to look around the Bukit Brown complex.
An email from the descendant to the Brownies and some searching later, the grave was found and the descendant's father was gratified at seeing photos of the grave.
"She kept on stressing that it's good for the father to have some closure," said Catherine.
Despite the challenging terrain, Bianca gets a sense of gratification when young Singaporeans begin taking an interest in the place, from the history of their ancestors to customs and practices that relate to their upbringing.
"I hope that at least people get to know about it before it's completely gone, and at least some of it can be kept or preserved in some form for future generations to learn about this place because it is a world heritage that is on the verge of extinction," she said.
Signs of this are beginning to emerge, with self-guided trails on the cemetery complex to be launched this October in partnership with the Brownies and the Singapore Heritage Society. Interested parties can sign up here.
The National Heritage Board also began working with the Brownies two years after the petition to preserve the complex was sent, with the Brownies being asked to do guided walks during the commemoration ceremony for World War II.
The Brownies are hopeful the government will give due consideration to the cemetery but in the meantime, they continue with their work, said Catherine.
"The more people know about Bukit Brown, the more they feel for Bukit Brown not as just a place of history, but as a place that is important for their identity," she said, while suggesting maybe re-looking the cemetery's future as a park.

"Who knows?"
View the photos of Bukit Brown on our Instagram page. Follow All Things Bukit Brown on Facebook here and join the Bukit Brown Facebook group here to find out more about weekly trails conducted free-of-charge.
 All other images from Popspoken
==
Stay updated and social with Popspoken: Facebook | Twitter | Instagram