BooksActually is no stranger to book lovers all over the world.
The independent bookstore along Yong Siak Street has made it to lists of the most beautiful bookstores around the world as well as a rating of 4.5 stars on TripAdvisor. No surprise then that the humble space would be part of heritage trails and a tourist's "must visit" list. Housing obscure books globally, together with literary trinkets and vintage objects, BooksActually is home to imaginative worlds and boundless creativity.
They even publish and distribute independent titles under their own imprint Math Paper Press – giving local writers an avenue to be discovered and loved. One will also be able to purchase self-published works by various artists and writers on their shelves. Be it poetry, short stories, plays or zines, there is something for everyone to bring home from this inviting space.
However, being in an age of unstoppable technological advancement and reliance, it has been an on-going struggle for plenty of brick-and-mortar stores to exist today. BooksActually is no exception.
"When we first came in, there wasn't much other than Forty Hands. By the time we shifted in, they have only opened for like six months. So they were so-called the very first ones, and if you noticed, there is a super old furniture store next to them, 要开不要开的 (opens for business whenever they please). So this whole street was like that. There is an old provision shop, a pest control company, just read the page to learn about their services and there still is a waste maintenance company. Then there was a locked-up unit used for storage only, so this whole street was really dull," BooksActually's Kenny Leck shared.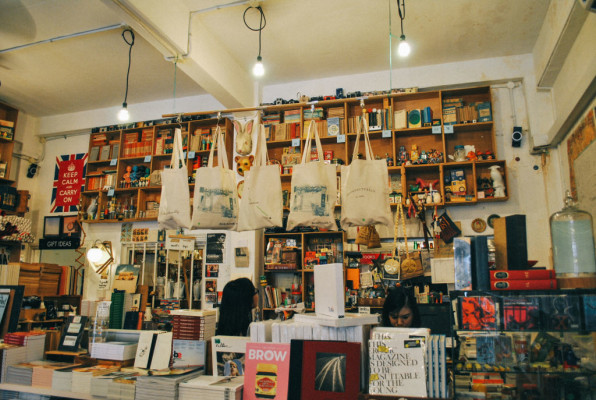 Having moved from Telok Ayer, Ann Siang, and Club Street previously, they are now facing rising rental costs ever since the area gentrified. Now, Tiong Bahru is a hot spot for hipster cred among locals and tourists alike. They are currently in their sixth year and rental has been raised from $3,800 to $9,500 – a result of consistent increase throughout the years.
Even though this current location has been doing better than the previous three, dealing with perpetual rising cost may not be ideal in the long run.
Now, the bookstore is trying to look for a permanent home as they reach their eleventh year at the end of 2016.
"As a person that does business, there are only two ways. If it's profitable, you make money, 你会继续做 (you will continue the business). Unless the path is no good, or you lose interest in it. If the business is not profitable, you should close it. Unless your parents very rich and support your business lah. We belong to the first."
"We are actually profitable, sustainable, 我们赚得到钱 (we can earn money). We want to keep it going and this is something we enjoy doing so what is the next best option? To buy our own space. Own your own property and you know that once you own it, it doesn't matter whether I am around or not. The business will always continue."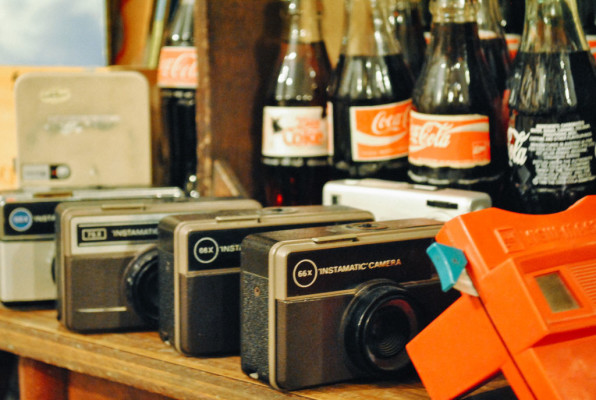 Besides a zombie apocalypse, this is one place that is determined to keep running no matter what – for the love of all things literary and for everyone that has a bond to it. In a country that is constantly under construction and upgrading, places that hold dear memories for different generations come and go.
"I hope to make sure that it exists, even if I am not around by 10, 20 years down the road. It is actually larger than me. So even when you have a family, or children in the future, you can bring them to the bookstore and tell them that you come here often. They might even intern for me. I have friends where I have known them as undergrads in NUS and they started visiting the bookstore. Now, they all have kids. It is that thread and narrative that matters. So owning a space will allow us to do that. To keep that narrative going."
BooksActually wants to be a place that belongs to everybody.
Help write the new chapter for BooksActually by dropping by their place to browse hidden treasures, buy keepsakes, or simply visit their adorable resident cats. You just might be surprised by what you can find there.
Or if you enjoy the online shopping experience better with this hot weather, visit their online store to find out more. With free local shipping, amazing book titles and guaranteed quality – in products and service, there really is not much reason to hold back.
So, to cue Ellie Goulding: What are you waiting for?

Photography credit: Darren 'Merovign' Tan
==
Stay updated and social with Popspoken: Facebook | Twitter | Instagram