The Affordable Art Fair, now in its 16th edition, is a dynamic platform dedicated to making art accessible to everyone. Featuring 750 artists from 81 galleries, with a significant representation of 29 Singapore-based galleries, the fair showcases a blend of local and international talent.
Notably, 94 local Singapore artists contribute to the diverse array of artwork, all priced accessibly for all who wish to adorn their homes with quality art for a price that would not break their banks.
Since its debut in 2010, the Affordable Art Fair in Singapore has experienced impressive growth, evolving from 9,500 visitors and S$1.75 million in art sales in its inaugural year to 15,000 visitors and S$4.5 million in sales in 2022, with a high of S$5 million this year. This consistent growth underscores the burgeoning appetite for contemporary art in Singapore.
We speak with Mr Alan Koh, Fair Director, who is in-charge of curating and selecting a tasteful array of galleries for this year's fair.
Popspoken: How has Affordable Art Fair evolved and what makes the Singapore edition unique, as differentiated from the other fairs overseas?
Alan Koh: The Affordable Art Fair has always been about making art accessible to everyone, but the Singapore edition, I believe, holds a unique charm. Over the years, we've tailored it to mirror the cultural mosaic of Singapore, blending the local and international art scenes seamlessly, reflecting the diverse and dynamic character of our city.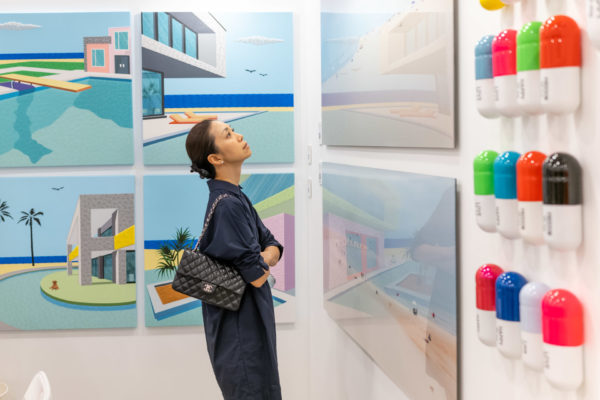 What sets us apart is our commitment to keep the fair relevant by constantly seeking out new partners, organisations and exhibitors to refresh the programmes and offerings. We do not just showcase art but we create a complete experience – with interactive workshops, artist talks, art activities and F&B offerings that resonate with the Singaporean audience.
Popspoken: Tell us more about selecting the various galleries. How has the team's tastes evolved and are there any interesting stories you can share with us in getting the works to the fair?
Alan Koh: Selecting galleries for the Fair is a meticulous process — we review each gallery's and artist's CV, practice and exhibition history. While we aim to showcase a spectrum of art from local emerging artists to internationally acclaimed galleries, each piece has to be of a high quality. Our team is constantly on the lookout for fresh talent and unique pieces that push boundaries and ignite conversations. Over the years, our tastes have naturally evolved, and we generally align with global art trends while still catering to local tastes, but our benchmark is always making sure that our first-time visitors and buyers have a great experience when buying their very first piece of art.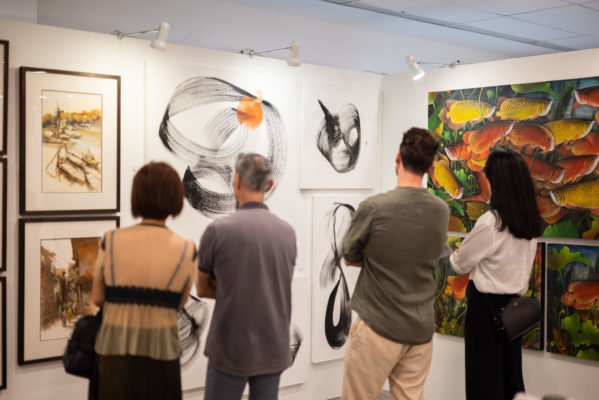 There are countless stories behind each piece we bring to the fair. For instance, navigating the logistical challenges of transporting artwork from international galleries is always an adventure.
One other factor which we use to select pieces is that we only showcase pieces by living artists. There are two reasons for this: one is to keep prices of the pieces affordable, and the second is to ensure all purchases contribute to the art ecosystem — each purchase supports and encourages living artists as they hone their craft and develop their practice.
We had had a very well-known artist who used to show with us at the fair for many years, and she passed on in 2021 at the age of 108, so we could sadly no longer show her work in last year's fair (our first fair post-Covid 19). While this is sad, her work is now much more in demand and fetches a much higher price than before!
More about Affordable Art Fair here, mark your dates in 2024 as it returns during the same period at the F1 Pit Building. Cover image features Mr Alan Koh, second from right.