For this iconic French designer whose ethereal, playful creations bring life to any space that they are in, a multi-disciplinary practice is her secret to works that flourishes beyond any boundaries.
I don't want a square world!

Constance Guisset
Certainly, no one can accuse the French designer of contributing to such a reality. Known for her dynamic creations that glow with an inimitable sense of ethereality, Constance Guisset is a multi-disciplinary designer whose works span from product design to scenography, jewellery design, and even children's books illustration and writing.
Before venturing into the world of design, she spent years studying business and political science before finally making the transition into design full-time. It is clear that not limiting herself to any one box is what lends Guisset's works a lively quality full of movement, enabling her to create pieces that add life to any place they are in.
Most people would have encountered Guisset through Vertigo. This iconic pendant light, which kicked off her prolific career, was first created by Guisset in 2010. It is a timeless piece that has since become a symbol of contemporary design. Crafted from ultra-light fibreglass and sweeping polyurethane ribbons melded into a form reminiscent of the sun and its rays, manifesting a piece that is simultaneously about light and lightness.
Delicate and bold at once, the Vertigo pendant's technical feat has seen it becoming a part of collections at both the MoMA New York and Rossana Orlandi Gallery (Milan).
Since then, Guisset has crafted a perfume bottle for Shiseido's Ginza fragrance in 2021, while earlier this year in 2023, Guisset's work with Veuve Clicquot saw her studio designing the champagne house's 250th anniversary exhibition space.
In between those projects, Guisset has also created scenographies in the Philharmonie des enfants for the Paris Philharmonic, delved into interior design for brands like Accor and Van Cleef & Arpels, created her own children's books, and launched her own line of jewellery and interior accessories available on her studio's webshop.
If it sounds like Guisset is up to a lot, you are not alone in thinking that—her studio is known for juggling at least 20 projects at any one time.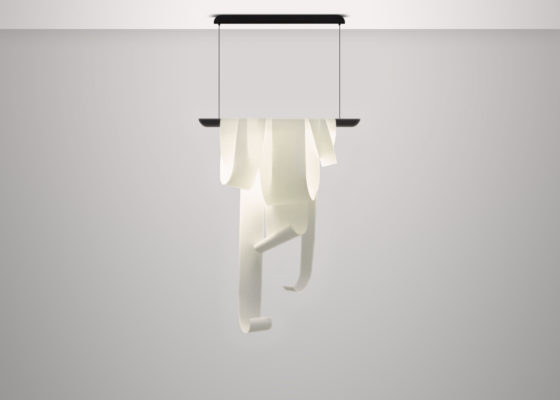 Just like her present, Guisset's past too has seen her walk many adjacent paths. Visitors to this year's Milan Design Week were treated to a showcase of Guisset's works via "Surprise Party!" as part of the Le French Design.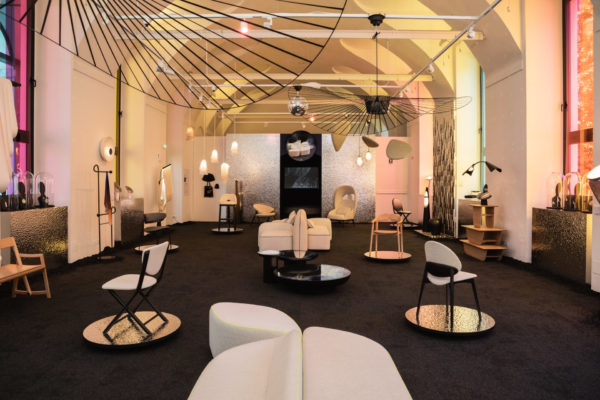 This exhibition marked Guisset's inaugural solo exhibition in Milan and showcased her iconic past works in one space while taking guests behind the creative process of Guisset's creations.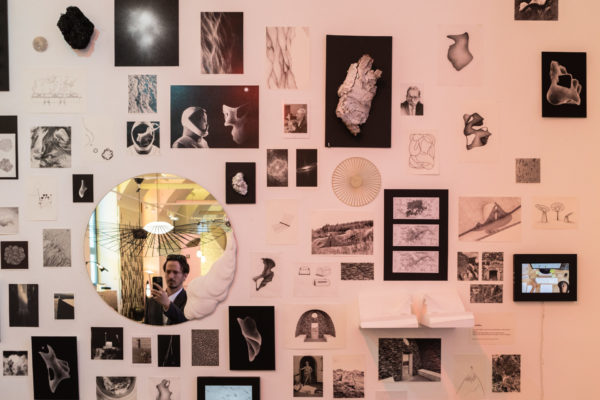 We find out more from Guisset about her thoughts on the art of nurturing a prolific creativity, while keeping true to one's personal style.
Popspoken: You have a very multidisciplinary approach to your work—is there a common thread linking all the projects you take on, no matter if it's for jewellery design or being an author?
Constance: Projects feed off each other. One practice helps me for another. For example, to me, to design jewellery is connected to creating a scenography for a ballet. A piece of jewellery is not unlike a show—you have to understand how to set the scene.
My work with the children's books was also simply an extension of my view as a designer. In one book, a circle doesn't want to fit in a square world. This is exactly how I feel as a designer, I don't want a square world!
Popspoken: How do you stay true to your personal design ethos when working on commercial projects?
Constance: I don't see projects as being commercial or not. For every project I do, I carefully listen to my client. I try to understand what the client wants even if they are not able to articulate it themselves. Then, I try to [meet their wants] the best I can while also making the project mine, in a way. It is always the same process.
Popspoken: You recently made your debut in Milan during Milan Design Week 2023 at An Innovative Tour of the French Panache. There, you showcased your works—past and present. How do you think your work has evolved over the years?
Constance: The title of the exhibition was Surprise Party! I was very honoured to present a retrospective of my work during the Design Week. I don't usually see my objects together in the same place, so I am always struck when they are gathered.
[Even over the years] you can see my belief in movement, lightness, and surprise being strong from the start. What is important to me is to create objects for bodies—and also for minds. Objects can make us feel a certain way; they can also be a gateway to the imaginary.
Popspoken: What have been some of your most memorable projects to date?
Constance: It is very difficult to choose one as all projects are full of memories. Vertigo is still very special to me. It was my first object, and it now has a life of its own [as] people are creating their own memories with it. That is the most important thing. [A job well done to me is] a project that is not mine anymore. A project that people live with, and that is part of people's lives.
Popspoken: What are some upcoming projects you're working on/excited about?
Constance: Apart from creating new objects, I am also working on designing spaces—I am working again with Van Cleef & Arpels, in France and abroad. I am also creating a refuge on the Camino de Santiago, situated in the central region of France. We are collaborating with amazing craftsmen using vernacular techniques. It is very exciting.
Popspoken: What are some of the most enjoyable, and conversely, challenging parts of your work?
Constance: It is always a real challenge to make projects come to life. You have to realise that a single object often involves many years of work, many trials and errors, many prototypes, and many partners. It is always a battle and we are happy to be lucky enough to fight it.
Popspoken: If you could give one piece of advice to anyone who wants to enter the world of design, what would it be?
Constance: To be curious. And also to try, try, try, and try again.
Check out more of her works at Constance Guisset studio.