Lattice structures form the base of 3D printing technology, a modern, cost-efficient way that could one day be a substitute in modern architecture. Seems far-fetched? Not since such technology has grown leaps and bounds in the past couple of years. Because of the accuracy of 3D printers, building time was shaved from 16 months to 12 months, as part of a housing project in France.
Back in Asia, AIRLAB, together with designs from formAxioms, at Singapore University of Technology and Design (SUTD), 150kg of plastic waste were used to repurpose them into chandeliers, stools and more. These future-forward structures will be on display at National Design Centre from now till 9 April 2023.
Circular Futures: Next Gen is an inspirational exhibition that showcases how digital design and Additive Manufacturing Technologies – also known as 3D printing – can create circular systems that minimise waste and maximise resource efficiency to transform our world. They allow for the creation of custom designs and shapes that may not be possible using traditional manufacturing methods, enabling designers and artists to explore new and innovative ideas.

Carlos Banon, co-founder and director (Singapore) of AIRLAB
The boundaries and potential of 3D printing have been pushed in the Circular Futures: Next Gen project, that explores the intersections of digital design, manufacturing, and sustainability.
Circularity is another theme that is explored at this pop-up exhibition, which is essentially a means of extending the life-cycle of a product, maintaining value and not creating waste. In keeping up with the future-forward theme, guests are encouraged to explore the technologies presented with a VR headset.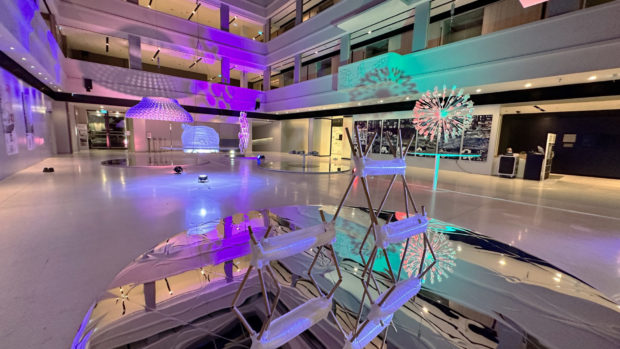 Further to this exhibition, there will be manufacturing workshops curated by AIRLAB that explore the usage of new materials such as bamboo and 3D printed components. In the span of the next quarter, the AIRLAB team will also be producing art manufactured entirely on-site at the National Design Singapore.

Find out more about these workshops, here.