We preach about Asian family values here in Singapore, as if it is a happy meal that comes with a bonus toy and guaranteed joy. What if that is not the case for everyone and the meaning of family brings about more heartache and regret? What does it really mean to be family and can we choose our home? Eat Duck by Zenda Tan embodies these questions and presents a family dynamic built upon past grievances and magnified by recent grief.
Presented by Checkpoint Theatre and directed by Claire Wong, Grandma's passing will bring the entire family together to say their goodbyes while they negotiate with the living their space, boundaries and obligations. The play opened with a family portrait of the entire extended family. Smiles plastered on most faces, perfect postures and a pretty united front. Then real life began with unwelcomed conversations and I knew we were all in for a ride that would hit too close to home.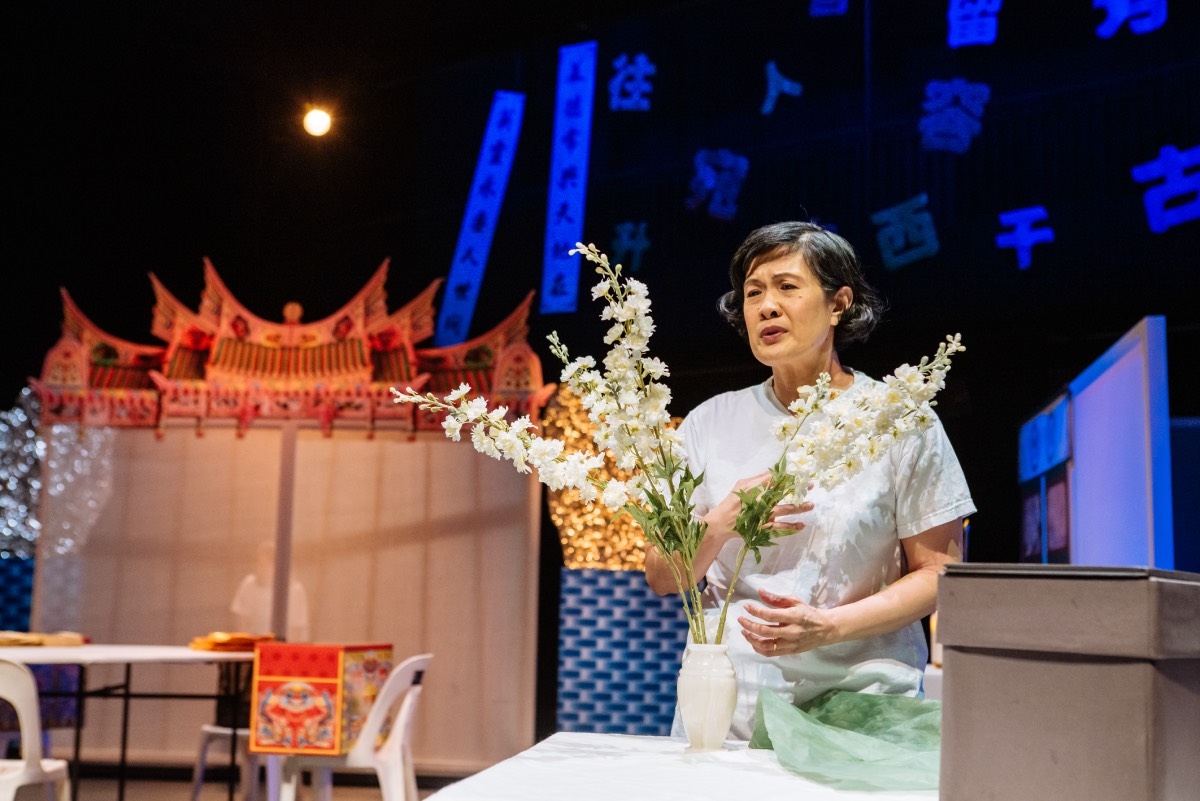 The set, lights and sounds by Aaron Yap, Liu Yong Huay and Shah Tahir were simple, effective and accompanied the acting well. Familiarity was key in bringing this particular story to life. Living in a HDB estate myself, it is a common sight to walk past Taoist wakes being held at void decks. After a couple of times, one will grow to recognise the chants, the wreaths and the white sheets hung from ceilings. The designers brought about that sense of time and melancholic atmosphere well, successfully transforming the SOTA Studio Theatre and transporting the audience to the realm of the play.
Jean Ng stood out as Lucy, a mother of three sons. Layered and complex, Jean brought out the tenderness of her character beyond the initial aloof and tough exterior. Her performance brought me to tears and I would have loved to see more of her character in subsequent scenes. The lovely combination of humour and truth really spoke to me, and it was easy to empathise with her predicament.
Karen Tan played her character Karen well, and truly embodied the conflict of religious differences and respecting the boundaries of others. Being a daughter, sister, wife and mother, she was able to give us glimpses of all of Karen's different roles and priorities. Also, a special mention to Chaney Chia who played Eric, a true ah beng with a heart that the audience could laugh with and feel for at the same time.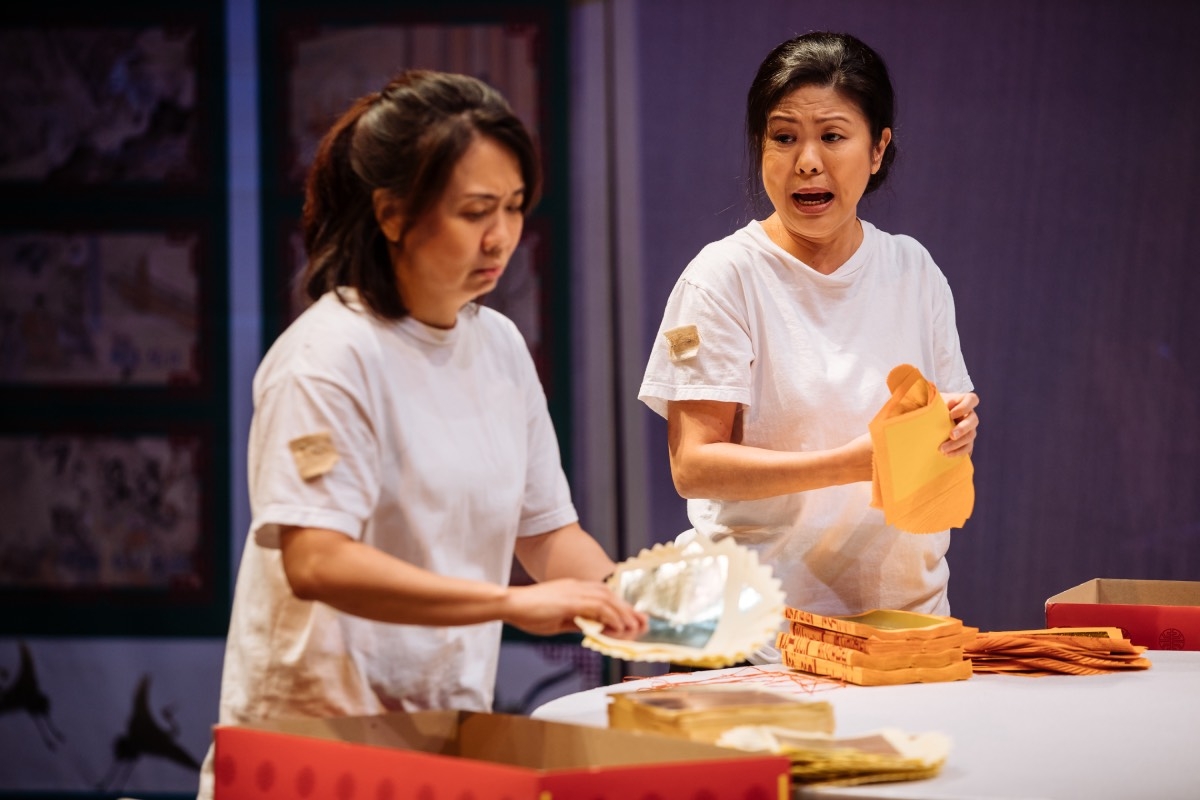 Although there were moments of monotony or hints of depth that were not explored, Eat Duck brought important discussions to the table about family, relationships and loss. Family is a complex structure to address, especially in Asia where the young has always been told to listen and respect your elders regardless. To want to present that messiness in a delicate situation, such as a wake, is a brave choice and an interesting one.
I particularly appreciated the scene that discussed religious differences and how that played out at the wake since it is relevant in today's world where we have more access to different religions and may have the freedom to adopt any we are most comfortable with. And as a whole, this play made me question how much of a wake is for the loved one who passed on and how much of it is really just for the living. I
In whose interests are these gatherings done and are they still valued today? Or has it really become all about reputation and 'face'?
But of course, beyond all the conflict and past grievances, grief and loss can unite families. A shared cry, moment of silence and a gentle hug might be enough. Until the next time families find themselves having to come together again, and the chaos starts all over.
Perhaps that is just what family is about: the coming and going, the frustration and love.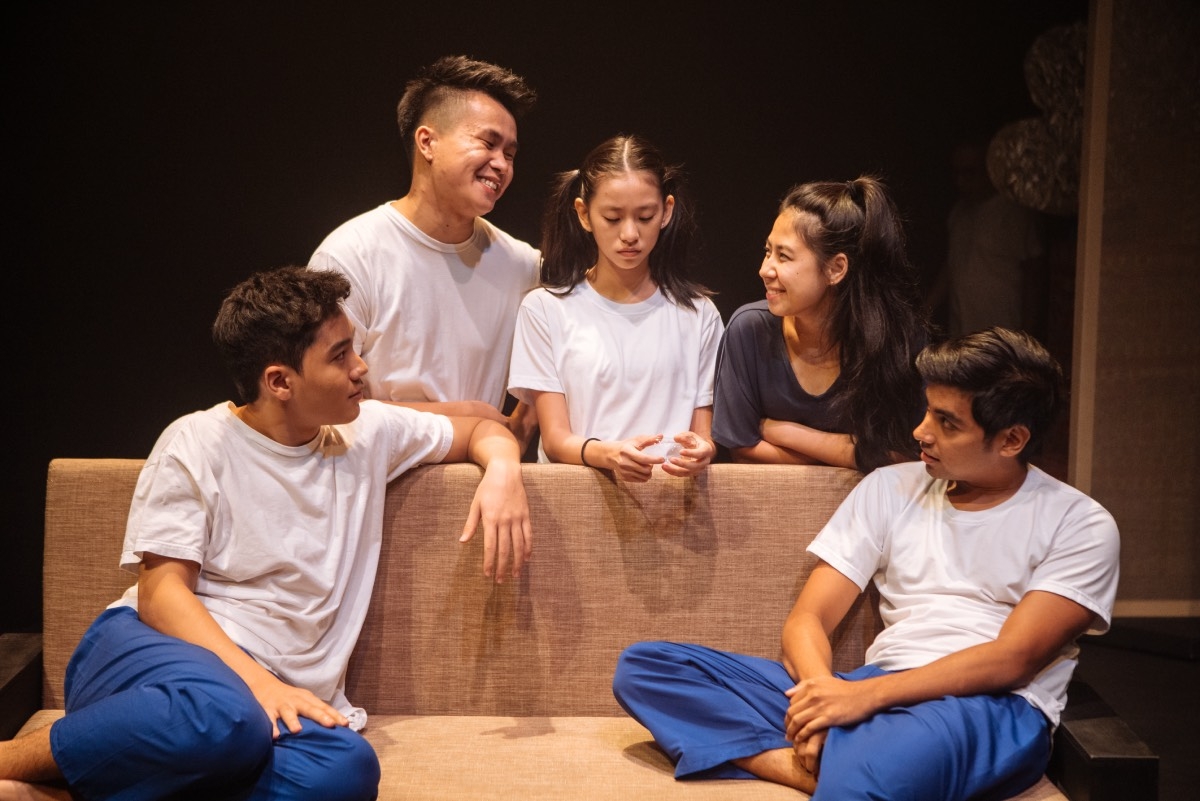 Eat Duck   
Date: 29th August – 8th September 2019
Venue: SOTA Studio Theatre
Time: Thursday – Saturday, 8pm / Saturday & Sunday, 3pm
Admission: $45 (Concessions available. Get your tickets here.)
Photos courtesy of Checkpoint Theatre. Photo credit: Crispian Chan.
==
Stay updated and social with Popspoken: Facebook | Twitter | Instagram