By Victoria Chen 
At the risk of stating the obvious, it must be mentioned that Immortalx lives up to The Theatre Practice's inaugural M1 Patch! Festival as a show filled with "artful play". Written by Su Chun Ying, the show is an absolute adventure packed into a single hour of fun and laughter. The story follows three young immortals on a quest to find their powers and stay relevant, for fear of vanishing should they cease to be worshipped by the modern human race. For Neil Gaiman fans out there, Immortalx could possibly be described as a comedic Singaporean version of American Gods, but rooted in Chinese mythology.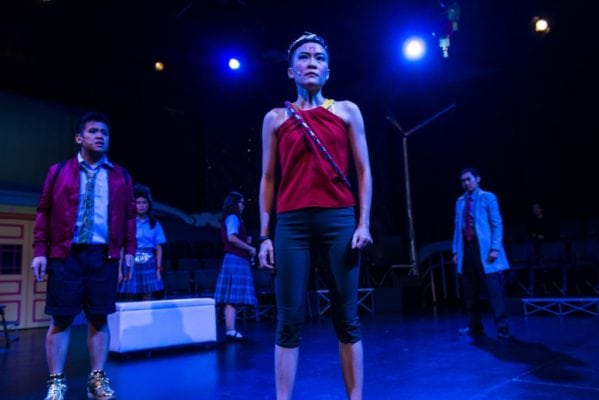 Set designer Szu-Feng Chen transforms the black box into a colourful terrain, providing actors the opportunity to crawl, run and battle behind, under and around audiences who are seated in all four corners of the space. The set is dynamic, complete with funky costumes including shoes and glasses that light up in the dark. Together with Woo E-Hui's lighting, Sandra Tay's sound design and Julian Wong's musical compositions, the technical elements play a huge role in creating an audio-visual treat for the audience. To add to the spectacle, there is a guest appearance from the Monkey King (performed by Gordon Choy and voiced by Sugie Phua) who materialises through the inventive use of multimedia (Edit & Play Pte Ltd).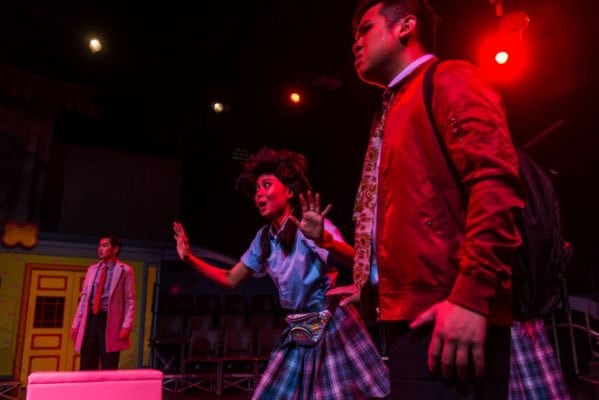 Director Kuo Jian Hong pulls out all the stops and brings on board a divine creative team to delight audiences. Immortalx begins with a rap segment and ends with an unexpected musical number. There is a refreshing silliness in modernising ancient narratives, interwoven with contemporary references to unusual—or supernatural?—events in Singapore like the unexpected flood at Orchard Road earlier this year. Throughout the hour, the black box is filled with an electric atmosphere, leaving no doubt that the actors are relishing in artful play and sharing the story with delight.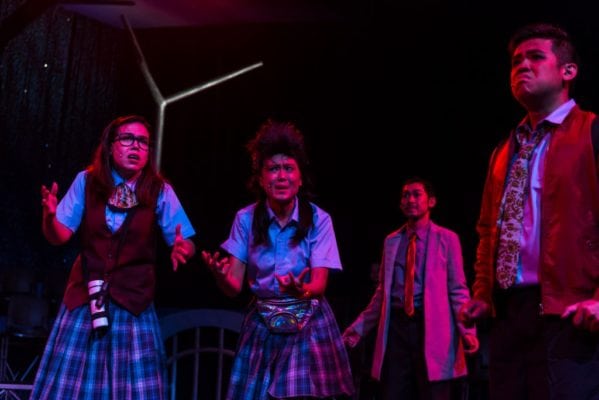 It doesn't matter how much one knows or has forgotten about Chinese mythology, Immortalx is entertainment for all ages.
Photographs by Tuckys Photography, Courtesy of The Theatre Practice
==
Stay updated and social with Popspoken: Telegram| Facebook | Twitter | Instagram