"I wanted the children to know that if you are given the ability to help others, you should. The world doesn't revolve around us, and no matter how small the help may be, we shouldn't hold back."
Vanessa Kumar is the founder and artist behind 3 odd ducks, a nascent project inspired by issues as hefty as the concrete she deals with.
The 27-year-old is currently an intern at Triple Eyelid Studios, a team of young designers working towards environmentally sustainable design. Inspired by the "tonnes of waste materials discarded from job sites", the studio aims to up-cycle discarded industrial waste by transforming them into functional furniture.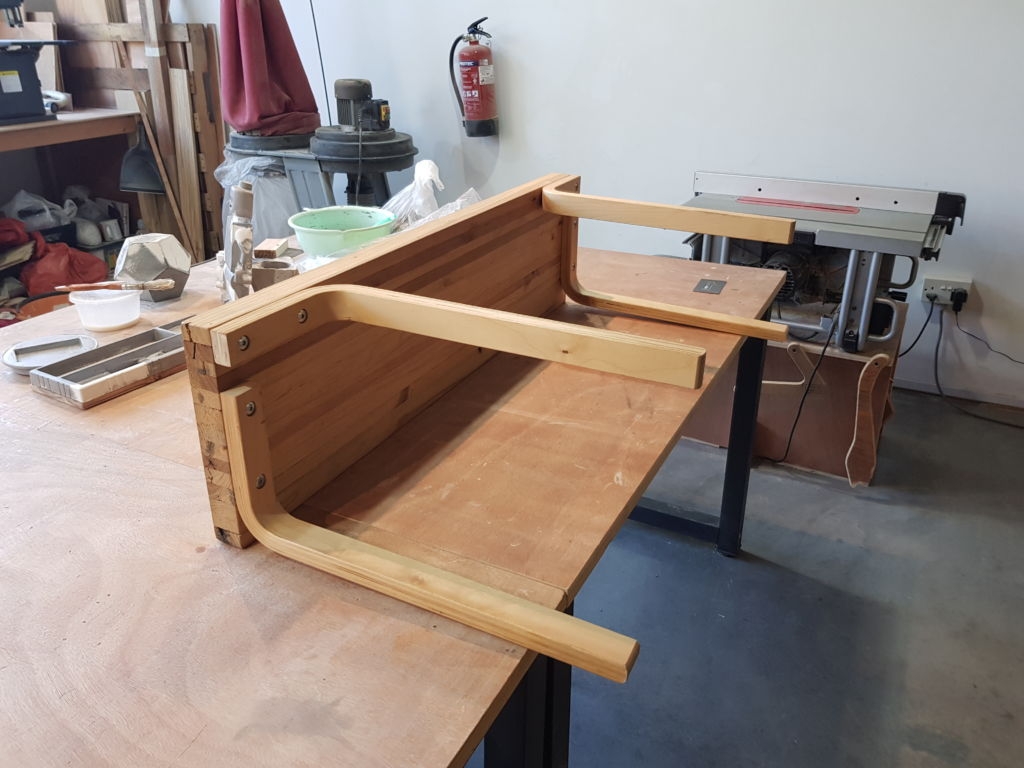 It's hard to tell with the polished pieces on display, but Vanessa only started on these cement creations when the year began.
"Every family has their fair share of problems. Our parents and I have to care for my nieces and nephew due to my sister's marital problems. With all the frustration and changes we make to our lifestyle, I slowly came to realise that things don't always go our way. It's how we deal with the circumstances that's most important."
https://www.instagram.com/p/BkFvo4VnMc2/?taken-by=3oddducks
"After I left the financial industry in December 2017, I decided to do something I really like and listen to myself a bit more. That's why I decided to start 3 odd ducks, with the name inspired by the three children."
"My nephew is 6 this year, and my twin nieces are 3. I started to introduce them to 3 odd ducks when I realised that they took their surroundings for granted. A plastic spoon to them is just a spoon, and they threw it away very easily. I wanted them to be aware that plastic can be recycled one way or another, or to reduce using plastic altogether."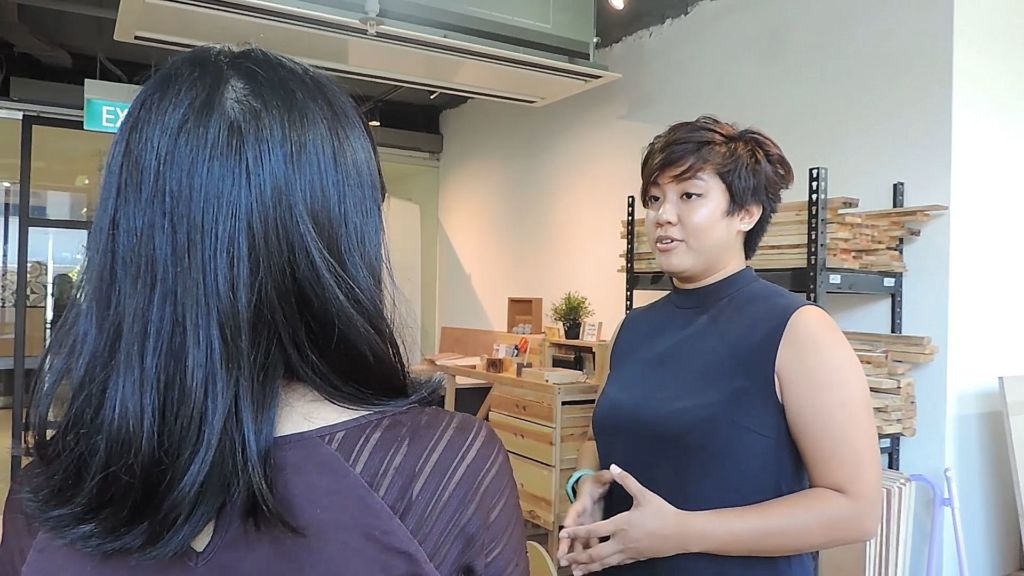 "I use 3 odd ducks to teach my nieces and nephew about recycling and to interact with them more. For example, I use plastic in some of the pieces I use as the mould to cast the cement. I get my nieces and nephew to help me in collecting all these recyclable plastics."
"We have a lot of interesting conversations from there. 'Ah yi, can I use this to cast?' 'Ah yi, can I use this to make a toy?' They are learning about different materials, they are learning about what can be recycled, they are learning how reduce waste."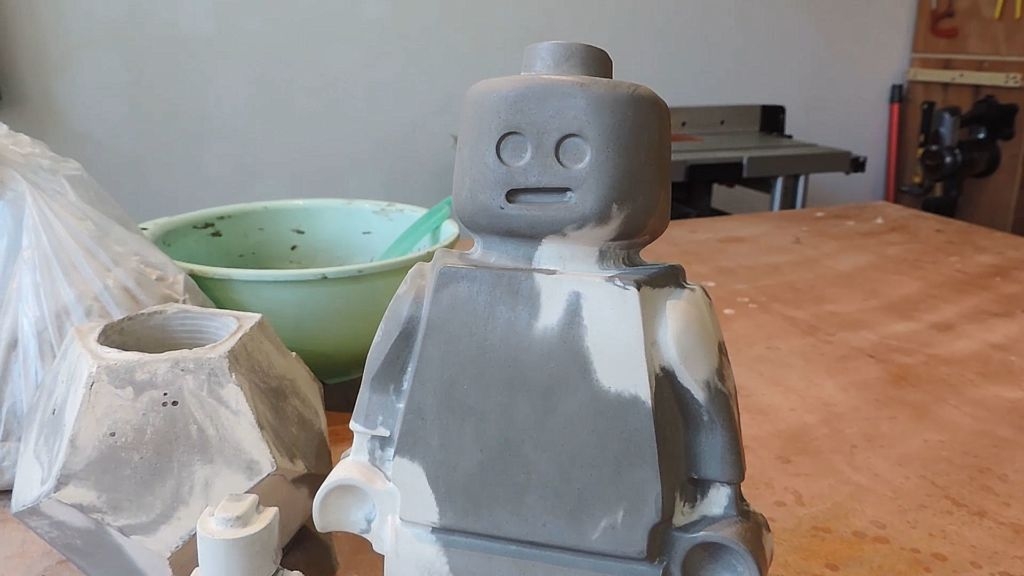 "We've made toy cars out of tissue boxes, this concrete Lego man out of a jelly mould — it brought a lot of joy to them. It taught them that they don't always have to buy toys outside. If they use what they have, they can have a lot of fun as well."
"For the kids, the more I interact with them, the more I realise that there's a lot to learn from them. How they think, how they see the world, it opened my mind to a new perspective – we shouldn't always harp on the negative things, but rather, look at things from a brighter side."
Vanessa is determined to use 3 odd ducks as a conduit to aid ex-convicts through the Yellow Ribbon Project.
"A portion of sales will be donated to charity (the Yellow Ribbon Project). I've always felt that it's everyone's responsibility to give back, so donating part of the profits came very naturally. I also wanted the children to know that if you are given the ability to help others, you should. The world doesn't revolve around us, and no matter how small the help may be, we shouldn't hold back."
"I plan to use the website as a platform where ex-convicts can share their stories and also to sell products that are being made. With 3 odd ducks, I hope to help them unlock their second prison and integrate back into society."
This June, Vanessa will be among 15 lineup artists at ARTas 2018, a free art festival that showcases the works of emerging artists in Singapore.
"I think young people should be more fearless when approaching art. Art is not just for those who studied at Lasalle or SOTA. Art is everywhere around us. You could start from as small as a craft idea that you see on Pinterest that you would like to try, just go for it!"
Since its inception in 2016, the annual art festival ARTas has been featuring young, emerging artists from various disciplines, gathered from a public open call.
Some 300 guests are expected at ARTas 2018, happening 30 June. From 1PM – 6PM, guests can enjoy performances by local singer-songwriters Vivien Yap, Stephycube, Irwin Zephyr Tan, and more.
Also available are free workshops in calligraphy, embossing, and coaster marbling, guided by young artists Jaime Chua and Barnabas Chua.
"With this year's 'work-in-progress' theme in mind, we hope all who visit ARTas 2018 will feel like they are able to explore, in the same way that we the planners are exploring," said Michelle Liew from the ARTas 2018 organising committee.
"I hope art is that channel that allows everyone to ask questions and find answers."
==
Find Vanessa's work at www.3oddducks.com
Stay updated and social with Popspoken: Telegram| Facebook | Twitter | Instagram