Known for their loud and comical stages, Dream Academy gives us yet another production that tugs at the Singaporean soul in all of us.
Laced throughout with striking puns and tongue-in-cheek antics, the musical comedy Detention Katong traces the very real and relevant fights we all faced or picked during those years in secondary school.
The plot follows a group of schoolgirls and their run-ins with secondary school disciplinary regulations, played opposite the usual disciplinary committee suspects. Why is there always an unusually amiable physical education teacher, and/or an ironically overweight one?
At the core of the narrative, however, is the perfect teacher's pet. The model student who finds herself at detention – much to the unwillingness of the discipline mistress – as she tries to come to terms with her imperfect family dynamics, before ultimately becoming the leading lady of a huge social media scandal.
In the interests of their students, Detention's teachers are torn between being sensitive towards their individual propensities – like social media idolatry – and being strictly in control of their growing measures. Amongst the on-going debate over how much control is adequate in order to properly steer the youth of this time and age, the ideal extent of which is again put to question.
Deep Shadow Cast by Social Media 
Being privy to vast databases of information, knowledge, and news these days, means they should also able to make more informed decisions. However, there is also that deep shadow cast by social media. Should they really be freely left to their own devices? If not, how much intervention, then, would be considered enough?
Theatre stars used to be recognised or discovered on stage. These days, it could happen anywhere else. In an age where we get to know one another through the lenses of different social media, Selena Tan's newest brainchild uses exactly that as a backdrop to bring us back to one of the most challenging times of our lives: surviving the teenage years, fighting for our hopes and dreams, all while juggling the enormous task of being as "cool" as possible. Her star-studded cast also drives the hype and anticipation, even if some of them started as – of course – social media names themselves.
For many of us, social media was not that big a deal back then. They were mostly just digital chat rooms and – for the very slightly younger – very simple concepts of Friendster and Myspace.
These days, they occupy a bigger part of secondary school life than what bubble tea hangouts and Britney Spears CDs were back then, put together. In fact, as Detention shows, they are now almost as omnipresent and indispensable as the air that surrounds and sustains us.
Social Media Dictates Directions Teenagers Take with Life Choices
In an environment traditionally associated with knowledge and guidance, what really underpins the disturbing picture is how the fuss over social media use not only dictates the directions teenagers take with their life choices, but how it also managed to find its way to the centre of the adults' meeting-room dissensions. The focus on curricular needs very much shifted towards the almighty social media.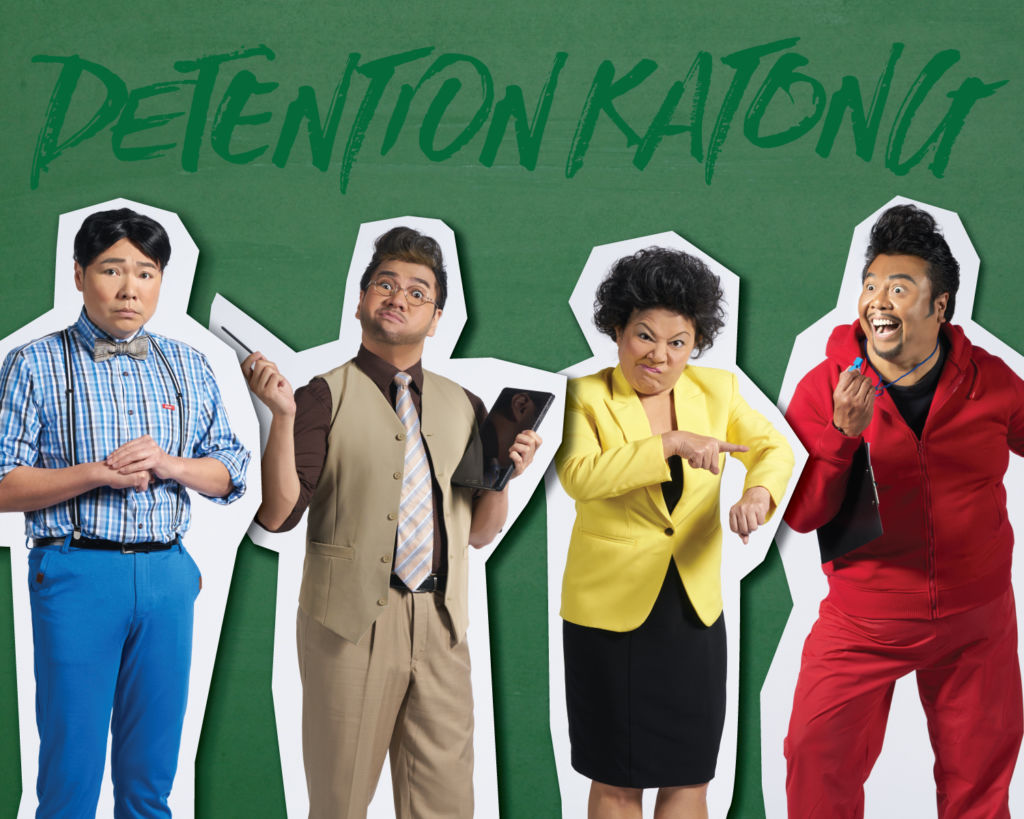 From the moment we find our seats in the grand Esplanade theatre, we feel an inadvertent discomfort at being disconnected from the rest of the world as our mobile devices lose their service connections – as if this world was really felt through the inches of metal and plastic on our hands. Our almost natural reactions to being disconnected from our mobile devices hence aptly herald the complications that would surface in Detention.
Why are the students finding their values and identifying themselves through carefully curated social media content? As it progresses, there appears a clear struggle, even within themselves, to distinguish between the impressions they diligently develop on social media and their actual selves.
If this trend is to continue, it is plausible through simple deduction that similar growing minds all around us will similarly find themselves taking steps through their lives based on the stories they weave through these cyber alter egos – it sure is infinitely easier to follow a path that reaches out to the world at large, with a simple touch on the screen, than to work on the increasingly complex art of human relations, further complicated by the inability to separate human-media personalities as they become exponentially entangled over time.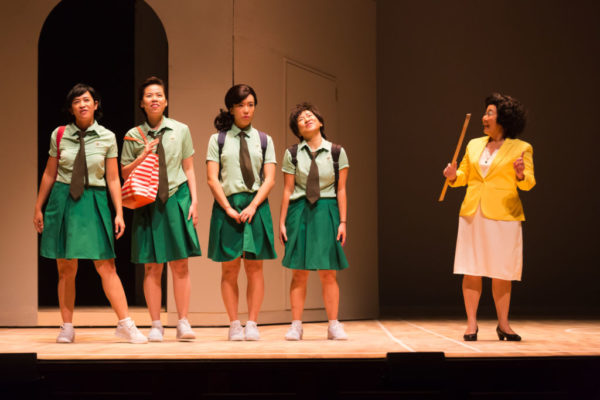 How much social media would it take before it becomes overboard? How much would it take before individuals decide that it dictates too much of society and themselves, or that it holds too much of an influence over personal identities, over lives, or even over social circles?
When even the nerdy model student ends up embroiled in social media negativity, it is no understatement to say that this obsession with social media harms not only those who actively engage with them. Its very nature can directly impact the lives of the most unsuspecting people, with all our prying eyes playing accomplice.
At this point, it is interesting to realise that beyond all their portrayals of social media falsity versus the good old times, the very people behind this production still strives to tap onto social media to effectively spread their message. This looks to be Detention's paramount validation of social media's strength and influence. Ironic? Or just perhaps, another necessary evil?
Thoughts on the Plot
Tan's endeavour showed much promise and potential. It is slightly regretful that there were many elements worth expanding on, that could have given the plot substantially more layers. The different characters and their contrasting backgrounds, for example, could have been developed to provide nice juxtapositions for an exploration of how their different motivations work to produce that spectrum of outcomes within the same learning environment.
The theme of underlying bases itself already being played out strongly throughout the musical. It would have made for greater food for thought, especially for an audience that seeks to better understand the youth of today and their thoughts with regards to growing, control, and adult figures.
We felt that there was slightly too much emphasis and orbit around that one student and her single mother, even though the audience was already granted a hint of introduction to the colourful variations that the other characters could have represented. The idea of a detention had instilled anticipation for a more in-depth look at the different elements coming together in that contained space.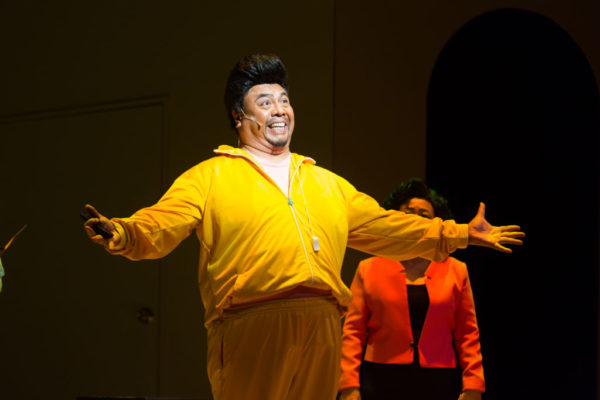 Nevertheless, Tan successfully brings us all back to those days when recess was our Superbowl halftime show.
If you are still fighting the good teenage fight, Detention is sure to warm your heart with its poignant relevance, coated nicely with hearty laughter.
If you so happen to be exasperated and hoping to connect with a modern teenager, this nostalgic flashback through teenage thoughts and voices, is filled with nuggets of insights alongside its wistful reminders of times almost-forgotten.
---
Detention Katong
Date: Now – 5th March 2017
Time: (Tues – Fri) 8pm. (Sat and Sun) 3pm, 8pm. (25th Feb) 8pm.
Venue: Esplanade Theatre
Admission:
Tues – Thurs, Sat Matinee, Sun: S$150, S$120, S$80, S$50.
Fri and Sat night: S$160, S$130, S$90, S$60.
For ticket purchases or more information, visit their SISTIC page.
Images from Dream Academy (unless otherwise specified).
---
Stay updated and social with Popspoken: Facebook | Twitter | Instagram