With controversy regarding the theme of Art & Skin, the M1 Fringe Festival 2017 was plagued with accusations and anonymously written blog posts since last year. Nevermind that one can simply choose to not go for the shows, but two performances were subsequently pulled out of the festival due to ratings and responses. Even though that proves as a step backwards as a society, we are glad that the withdrawn works get to keep their artistic integrity in full.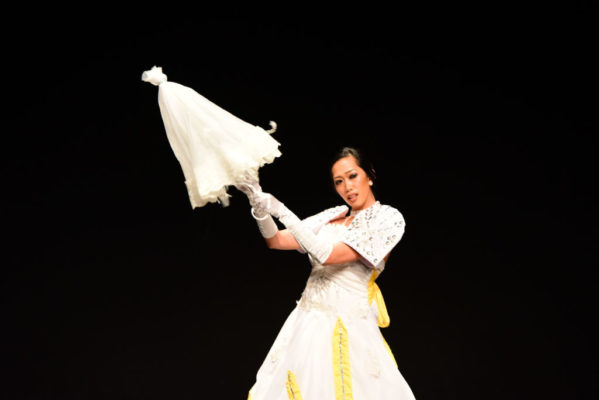 That being said, the festival opened last Thursday with Foreign Bodies by Skin in SIN (Singapore). Being one of the works that was scrutinised, we are glad that it got to be performed. The contemporary burlesque performance produced by our very own Eugene Tan (Becca D'Bus) and hosted by Madge of Honor is daring, sexy and surprisingly heartwarming. It is also worth a mention that all the performers are immigrants as well as Singaporeans that have lived abroad.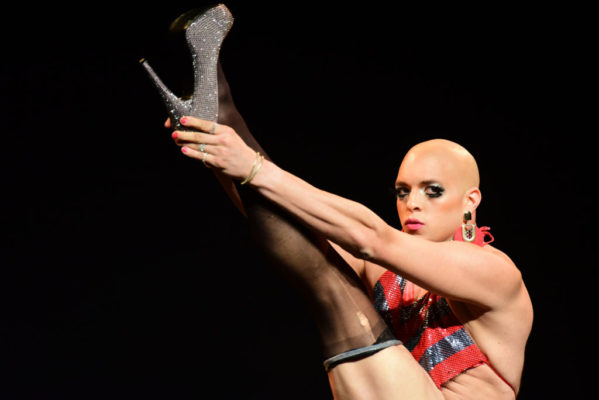 Charismatic Madge of Honor comes on, dressed in a fitting Singapore Airlines outfit, to give in-flight announcements. Equipped with suggestive flight gestures and seductive word play, she successfully whets our appetite even before stripping to reveal inked skin. That, is how we begin.
Lykie Liquor's lip sync routine was hilarious and so classic. Datin Coconut Muffin and Patch Dogwood earned shy giggles with their up-close-and-personal audience interactions. Aura Hahn amazed with a full dance choreography, Aloysius D with a surprise twist on patriotism, while Hank Spank brought new meaning to Toy Story. Kitty Padi made Orchard Road hot again and Michelle Piper was the definition of good girl gone bad. Steven Manja was the best example to how we should deal with haters. Last but not least, Toralina Purrverse tickled us by never showing her face and being a mystical creature on stage. Into fetishes, anyone?
Besides physical nakedness and the room temperature rising after act, Foreign Bodies is beyond just that.
This is a performance about vulnerability as well as empowerment in getting naked. Be it nakedness of the body or the mind, they are equally intimate and intimidating. However, isn't that what being human is about?
It is a beautiful piece of work about pursuing acceptance, body confidence and really, breaking every societal boundary there is. Kudos to M1 Fringe Festival for embracing this and having art that really makes a difference.
So, are you ready to get tackle racism and xenophobia head on?
---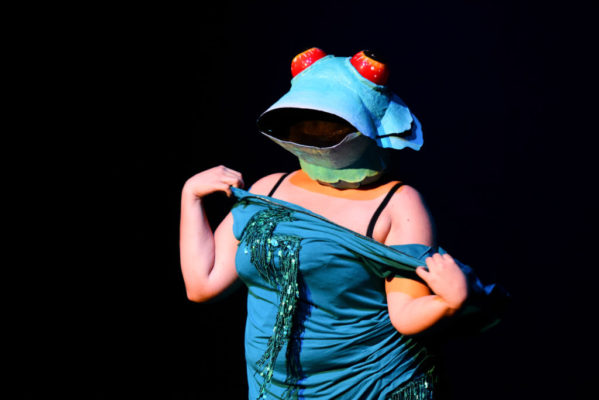 Foreign Bodies
Date: 5th – 7th January 2017
Venue: Esplanade Recital Studio
Admission: From $19 (Rated M18. Get your tickets here.)
Photography Credits: kairosnapshots
==
Stay updated and social with Popspoken: Facebook | Twitter | Instagram