Back in 2014, Best Of was brought to life by actress Siti Khalijah Zainal for the M1 Fringe Festival. It was and still is a relevant piece of work that deals with universal themes such as racism and stereotypes of society. The one-woman monologue shared with us the character's life of 9 to 5, divorce and an eye-opener to the Muslim community in Singapore. This time, The Necessary Stage is back with Best Of (His Story).
As the title suggests, audience members will now be able to hear the husband's side of the story. Written by Haresh Sharma, directed by Alvin Tan, accomplished actor Sani Hussin will take the stage as the husband to share with us his dreams, his life and his own possibilities.
Popspoken takes this chance to speak to Haresh as well as Sani to find out more about the production and to discuss the concept of divorce.
---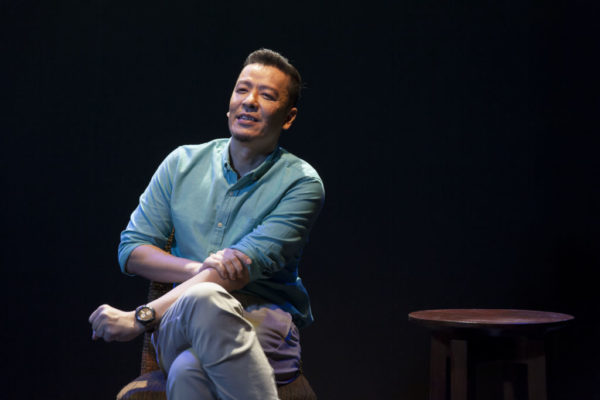 Popspoken: What aspect attracted you to this play?
Sani: There are always two sides to the coin. Most people who watched Best Of will remember that she is initiated the divorce and so the interesting part was why and how did the husband eventually agree to the divorce – that was what attracted me to the play. Seldom in plays do we get to see two sides of the story so I must say that Best Of (His Story) is special as I can sense that some audience might support her while others will support the husband.
PS: Are there any differences to the previous works you have done?
Sani: Most of the time, I work with a ready script where everything is set and I just need to understand the script. With The Necessary Stage (TNS), it is always an ongoing process that does not stop. We are continually finding and exploring. I'm not saying that it is never-ending but we are still in the process to arrive at the final script for Best Of (His Story).
PS: How's the process been working on Best Of (His Story)?
Haresh: It's been a very exciting process. This play came about in a very interesting way. I had originally written Best Of in 2013. It's a monologue about a day in the life of a young Malay-Muslim woman who is going through a divorce. At a post-show talk, someone asked if I would ever consider writing from the man's point of view. I said yes, and immediately started thinking about it. Earlier this year, I interviewed a few Malay-Muslim men who had gone through divorce. Based on their experiences and from my own research, I wrote Best Of (His Story) which is a monologue about a day in the life of a Malay-Muslim man going through a divorce. Since then, we've had many discussions at The Necessary Stage about the script. Alvin and I have also been rehearsing with Sani, to find out more about the character and the nuances in the play. Recently we had a reading with some invited guests. It was very exciting, with positive comments and a lively discussion. I'm currently re-writing the play and can't wait to get into fulltime rehearsal and shape the production for the audience.
Sani: It's been exciting but I also won't lie, it's also stressful.
PS: Now that Best Of is widely known, what new revelations can be found from the husband's point of view?
Sani: Come watch the play and find out. Ha ha ha. (There is something new to it, you'll know when you come.)
Alright, let me be serious. Having read the play, I gained the revelation that it is best to let it go. Learning how to let go. Holding on might be like a virus. Letting go might be the best for both parties.
The more you keep it, the more it hurts yourself – cancerous to yourself.
Haresh: It's really an understanding and access into the mindset of the husband – not just about the divorce, but his life in general, his background, his school days and feelings about social issues. For example, he was an under-achiever who struggled and had to work hard to better himself, to make his mother proud. He had big hopes for the future, being married to the woman he loved, his ITE sweetheart, and dreaming of starting a family. But at the same time, he has two close friends who help him out and try to raise his spirits.
PS: What are your thoughts on divorce rates in recent times? Do you think as a nation, we don't consider personal stories enough and rely on statistics too much to stereotype others?
Sani: The last I heard, the divorce rate amongst the Malay community has improved and that is wonderful news. It's always sad for me when I know that a friend or a relative or a cousin is going through divorce but if that's the best solution for both parties, I would think 'why not?' But of course, if you can save the marriage, you should save it especially for the children's sake.
To me, if it doesn't work, it doesn't work! Maybe God has other plans for you so no point pushing it to make it work or just to please others or you're afraid of what people think or even contributing to the escalating rates of divorce, because in the end, it will cause a deeper hurt to yourself.
There must be a reason for every sad ending or happy ending, for some. We're not in their shoes, so who are we to judge?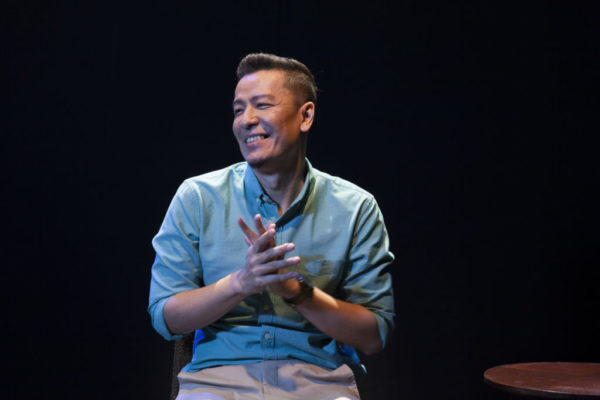 PS: What does marriage mean to you, and share with us your idea of what 'home' is.
Sani: Marriage is really about tying a strong knot between two parties and that knot can be even tighter/stronger or getting looser as it goes along. And so, you decide with your partner/spouse whether you want to make the knot even stronger and tighter each day no matter what or you choose to let it loose.
Home is space. Your space.
For you to breathe.
For you to relax.
For you to enjoy.
For you to grow.
A place of tranquillity and peace.
For me, that's what a perfect home should be.
If you don't have any of the above, I must say… that's hell.
Find a solution and make your home – home.
In Malay, there is a saying, 'rumah ku syurga ku' meaning 'my house, my heaven'.
---
Date: 2 – 5 & 9 – 12 Nov 2016, 8pm / 5 – 6 & 12 – 13 Nov 2016, 3pm
Venue: The Necessary Stage Black Box
Admission: SGD $35 (Concessions available. Purchase your tickets here.)
Photography Credit: Gin Tay / SURROUND
==
Stay updated and social with Popspoken: Twitter | Instagram | Facebook