It's the eve of the opening night of Dim Sum Dollies: The History of Singapore Part 1. Amidst an ongoing full-dress rehearsal, Dream Academy took Popspoken on a tour behind the curtains for the first time ever at the Esplanade Theatre.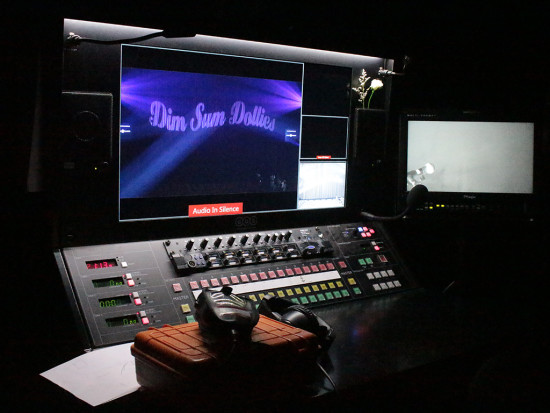 Backstage, the first thing we saw was the control panel. All the knobs and buttons baffled us to no end.
Ever wondered what the stage looks like from the perspective of the cast and crew?
It's hard to ignore the heat radiating from the warm lights of the Hollywood-style vanity mirrors in the hair and makeup room.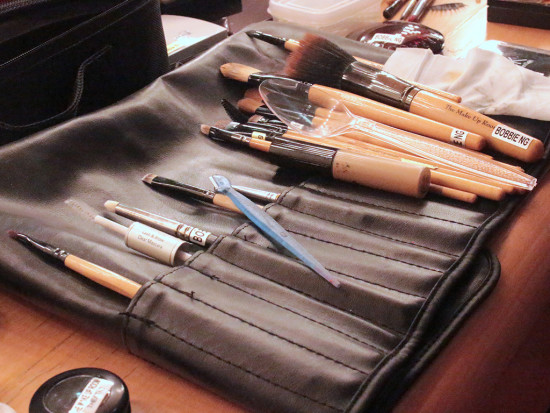 Sprawled across the table is a multiplicity of cosmetic thingamajigs, and like any makeup station, there's always a trace of disorder. Case in point, how did a plastic spoon find its way to the brushes?
Hair designer Ashley Lim made about "40 to 50 wigs for this production", said Tricia Tan, Dream Academy's PR and marketing manager. The fastest it takes for the Dollies to change wigs is five seconds, she included.
On to Selena Tan's dressing room. The multi-hyphenate not only performs as one of the Dollies, but is also the founder of Dream Academy.
Cosy and dimly lit, the space includes an open sink, a couple of mirrors, a small rack of costumes, side tables and armchairs. Not to mention, the leftover beverages from Toast Box.
In the wardrobe room is where the colourful costumes are kept. And yes, that's a dress made of bubble tea cups and straws. According to Tan, there are more than 100 costumes in the production, all of which are courtesy of costume designer Frederick Lee, and an outfit quick-change can happen as fast as a second.
Taped to a mirror beside the door, loose pages of scribbles list the various things that the wardrobe department needs to do.
After exploring the grounds, we snuck a peek at the actual performance. Here, Denise Tan plays a jaunty British mistress, while Pam Oei takes the role of a Cantonese-speaking handmaiden.
Hossan Leong reprises his role as Chopstick in the production. In this scene, he puts on an Indian accent and unleashes a barrel of riotous puns.
When the curtains close, the Dollies will be hoisted up from the stage.
Making a return from 2007, Dim Sum Dollies: The History of Singapore Part 1 runs from now till 21 at the Esplanade Theatre. Read about how we felt the production went here.
Photos by Angela Low/Popspoken.
Stay updated and social with Popspoken: Facebook | Twitter | Instagram