The wildly-popular series now turns to the navy.
Director Jack Neo unveiled the official visual art for Ah Boys To Men's third movie, titled Ah Boys To Frogmen. He was joined by Melvin Ang, executive director of MM2 Entertainment. The reveal was held at the Hong Kong International Film and TV Market (FILMART) Wednesday.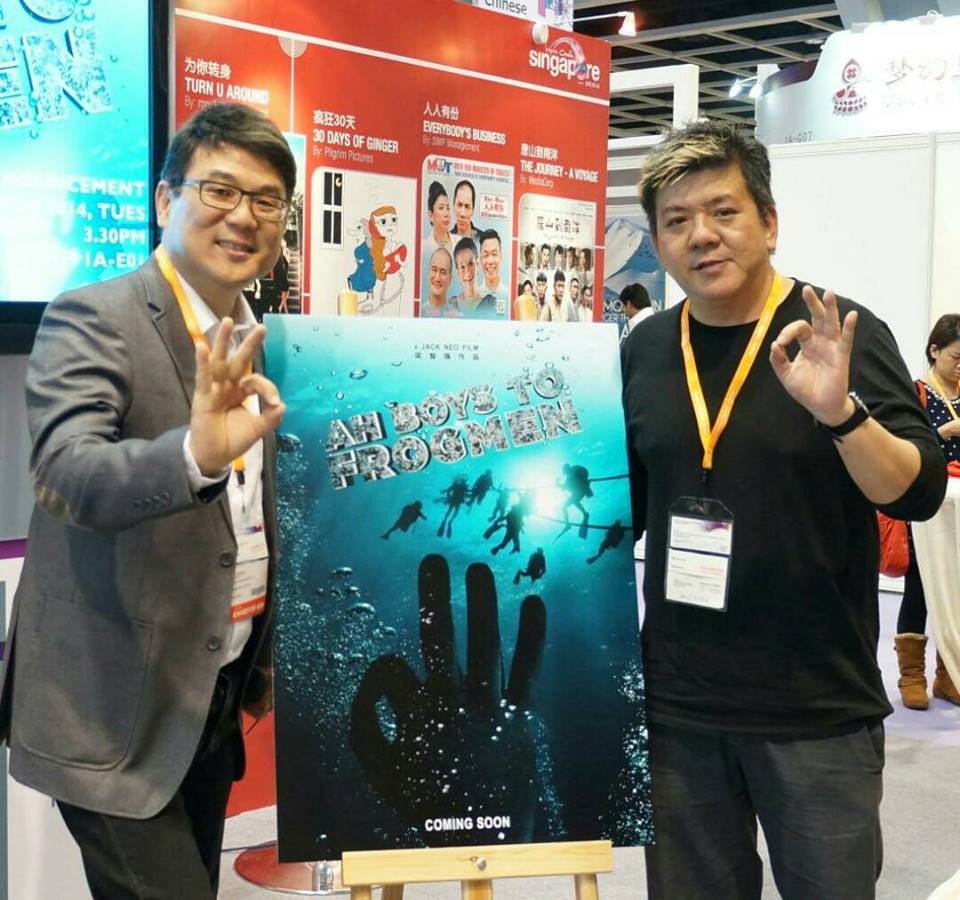 The film will cost S$2.5 million to produce and will focus on the lives of navy personnel in Singapore. Most of the original cast are set to return, including Tosh Zhang, Maxi Lim and Joshua Tan. The film is slated for a 2015 release during Chinese New Year.
At the FILMART festival, a memorandum of understanding was signed between Singapore's MM2 Entertainment and China's Twenty-First Century Campus Cinema Line. Under the agreement, three films from MM2 including the first two Ah Boys To Men films, will be shown at select university campuses in Beijing.
This adds to other news on the franchise's attempt at staging a musical version of the film series. Ah Boys To Men: The Musical will be directed by Beatrice Chia-Richmond and executive produced by Irene Ang. Don Richmond will be behind the music produced in the musical.

The show, produced by Running Into The Sun, will be staged at Resorts World Sentosa's Theatre from 18-27 April 2014. The Sam Willows member Benjamin Kheng will replace Joshua Tan's role.
Photos: Media Development Authority & MM2 Entertainment