Launched in New York in 2014, PH5 is an emerging fashion brand that is making waves – sometimes quite literally – with its quirky yet sexy aesthetic this contemporary knitwear brand mixes whimsical designs with advanced knitting techniques.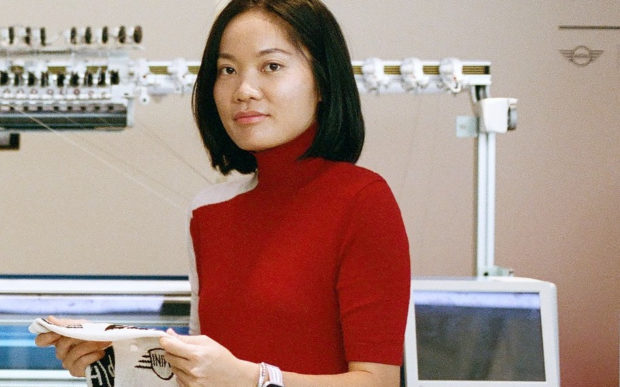 "My mum has owned and run a knitwear factory in Southern China since the '80s, and when I was coming out of a business consulting career, I wanted to create a knitwear-only brand that's experimental, tasteful, and unique," explains brand founder Wei Lin.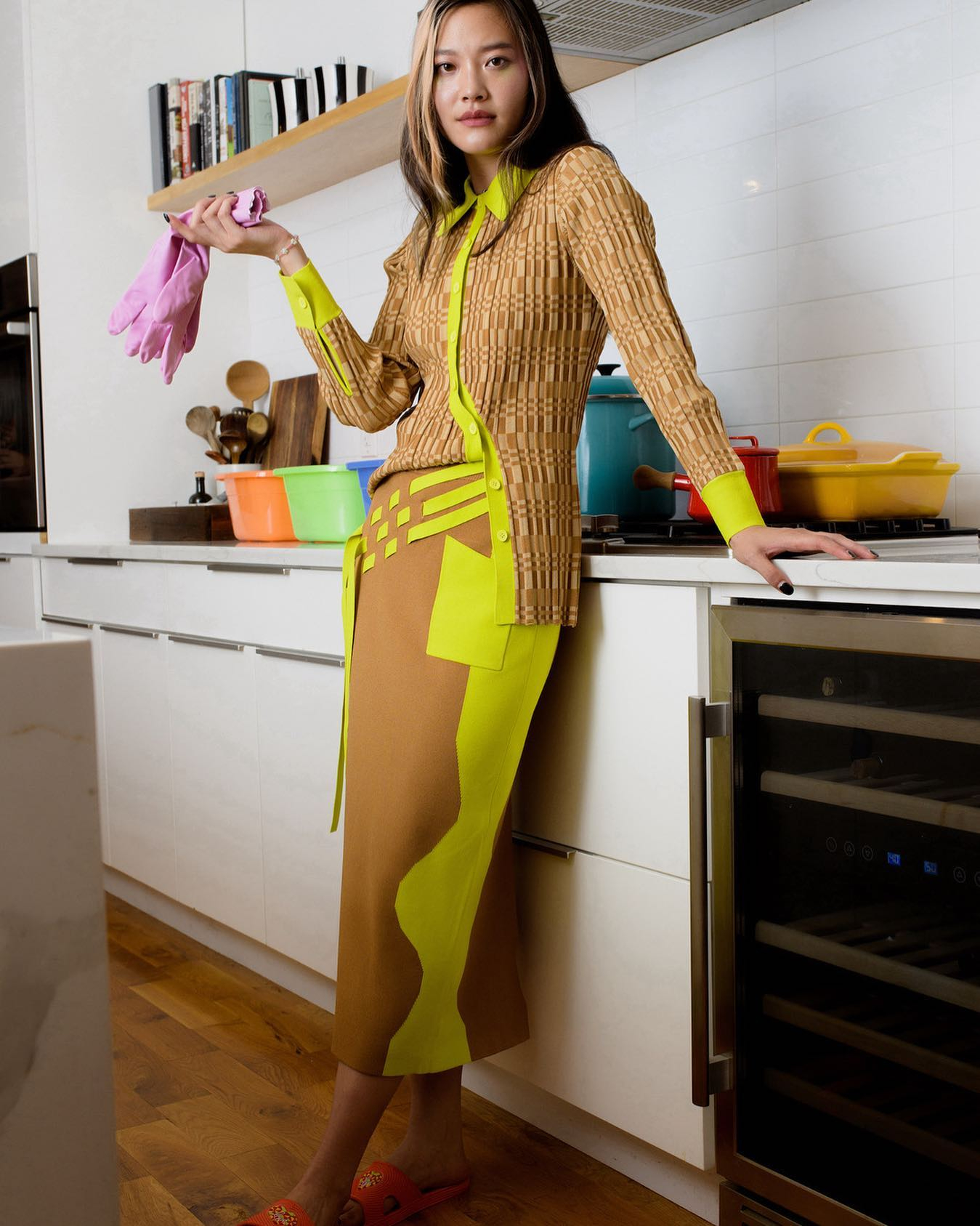 "So I partnered with my then-roommate Mijia Zhang to launch PH5. Our quirky and sexy aesthetic is a result of us trying different unique silhouettes and design concepts. The quirky and sexy aesthetic quickly emerged as our DNA."
Innovation and technology
The brand's interesting name is based on the "numeric pH scale", says Wei, which "ranges from 0 to 14, with 7 as neutral".
"If 7 represented androgynous unisex labels and 1 represented the extreme feminine or sexy brands, PH5 would be a brand that's leaning more towards the edgier side while keeping a touch of femininity," she explains.
This scientific name links to the label's focus on relooking at knitwear from a contemporary and technical perspective: "[We want people to know that] knitwear is more than just a winter fabric. Knitwear is breathable, lightweight, colorful and fashion forward," says Wei.
"Knitwear, by nature, is very scientific and technical. People just don't know about it. So it was natural for us to lean into this unique proposition of knitwear and establish ourselves as a force behind innovation," she says.
This desire to constantly be innovative is also behind some of PH5's interesting collaborations, including one with Fitbit: "We entered a small invite-only design competition and won. Fitbit was a great way for us to test knitwear on categories where previously it wasn't involved in," explains Wei.
Innovation and sustainability
Wei is proud of the efforts her team has made to ensure that PH5 is as sustainable as it can be.
"We are pushing really hard on sustainability, so much so that we wrote a report on this subject," says Wei. The PH5 sustainability report covers six main issues including waste, transparency, transportation, workers' rights, emissions and water and chemical use.
The brand also pays attention to issues of overproduction: "We don't over-produce much because of our factory background, we have a much easier access to fast production than most brands."
Sustainability and ethical production is so important to Wei and her team, that her long-term goal for PH5 is to "establish ourselves as a driving force in sustainable fashion".
As for Wei's favourite piece from PH5, it is the brand's iconic wavy dress: "We owe this silhouette everything we have. In a sense, these silhouettes gave us our brand DNA. We are recognized globally by this dress, and it's become the most important piece of ours to date.
You can shop PH5 online at society-a.com/brand/ph5/ and in store at Ngee Ann City, 391 Orchard Rd, #03-14A, Singapore.
Discover more fashion, beauty and style stories in our Style Section.