There is nothing better than discovering a new (or under the radar) beauty brand, and today we have five brands that want to get personal with beauty.
Fusing cutting-edge technologies with organic, fresh, and paraben-free ingredients, here are our top picks for products that deliver results, plus an invitation at the end for you to join us at Beaut to Be, Singapore's first all-inclusive beauty and wellness festival with panels, makeup masterclass, styling sessions, and shopping!
Hardly new to the beauty scene but perhaps to our shores, Viseart is one of those brands that are kept mum by makeup aficionados for the right reasons. They produce highly pigmented, long-lasting and blendable eyeshadows that look, feel, and do good. Aside from their uncompromising quality, their products are not tested on animals and free of icky chemicals such as parabens, petrochemicals, silicone, mineral oil, and gluten.
These shadows are created with highly micronized pigments, triple milled for the brand's signature buttery consistency. All the palettes are also remarkably versatile, making them a staple in any MUA's collection and a worthy investment. We love their 10 Warm Mattes Eyeshadow Palette, which comes with 12 warm-neutral shades that work well as a base or transition shades to prep and shape the eyes, and even flawlessly build up to a complete look that will last the entire day.
To complete the affair, pick up their Highlight and Sculpt Palette for complementary shades that take the guesswork out of contouring routines—the shades are creamy, buildable, and true to pan.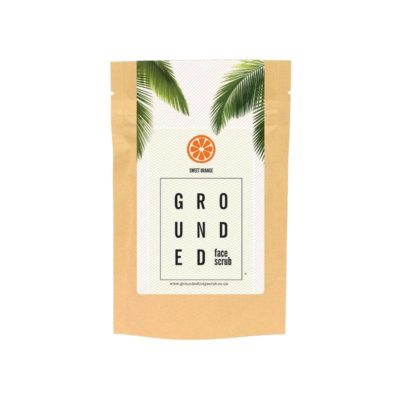 Fancy summer on your face? Now you can, with Grounded Body's ultra-tropical Vitamin C Infused Sweet Orange Face Scrub. We know those with sensitive, oily and acne-prone skin tend to avoid exfoliating because it can be too harsh but give this product a whirl.
Small, fine coffee particles work hard to scrub off the bad stuff without leaving the skin dry and irritated as the scrub is enriched with extra hydrating goodies like extra virgin coconut oil, Vitamin C and sweet almond oil to produce baby-smooth skin and next-level radiance. The sweet orange oil also helps to gives skin an extra boost, while keeping extra oil at bay and targeting acne with its anti-bacterial properties.
Check out Glossier, Viseart, Grounded Body, and other beauty products on Blushboss, Asia's online beauty retailer for classic and emerging beauty brands from around the world, with a mission to make global beauty affordable locally in Asia.
The unforgiving humidity of our country means that moisturisers, creams, or even essences often end up resurfacing as unsightly, sticky pools of grease throughout the day. Momohime is a Japanese Halal-certified natural skincare line that features the many underrated properties of the delicious fruit to leave you with uplifted and rejuvenated skin.
If you have to pick one item to try, go for their award-winning Peach White Essence. It is a lightweight solution that moisturises, soothes, and brightens skin all at once, making it the perfect thing to kickstart or reset our skin.
It is formulated with various efficacious, natural ingredients and moisturising agents such as Arbutin, Vitamin C, Hydrolysed collagen, and concentrated fruit extracts. Applying one pump during your bedtime routine will leave your skin feeling refreshed, with visibly smaller pores, lighter freckles, and locking in hydration for a supple complexion.
Also Halal-certified but with a focus on botanical elements, homegrown skincare label ITSUMI is the brainchild of local actor and restauranteur Pornsak Prajakwit, who started off scouring the market for skincare that was suitable for sensitive skin, and finding none, decided to combine his Traditional Chinese Medicine (TCM) background with dermatological solutions. In addition to its minimalist packaging, it is also SLS, parabens, silicone and alcohol-free.
From their Anti-clock series, the Face & Eye Gel Cream is our standout product because it simplifies one's skincare routine without compromising on results. It features a non-greasy, water-based formula developed from a unique plant cell complex, the Anti-Clock, Marvel-of-Peru or Four O'Clock Flower (Mirabilis Jalapa) cell.
What it does is activate the skin's potential, combat signs of aging, eliminates toxins, and stimulates metabolic mechanisms within the skin. Simply phrased, it counters skin dryness, dullness and discolouration. Gentle enough for all facial areas, it is the one product you want to leave inside your handbag.
There was a period when reusable makeup removal products were all the range, with vibrantly coloured cloths taking the lead. The instructions are relatively simple: add water, rub in a circular fashion, and repeat. However, many makeup enthusiasts, especially those who layer their faces with heavy-duty products and additional protective layers of setting spray (like me), remain sceptical. How clean can one's face be when the makeup is not dissolved with oil, alcohol or micellar water?
BAREFACE's The Face Eraser is appropriately named because it erases that (smug) assumption off one's face. What we particularly like about this product is that it is pocket-sized and comes in a pack of three, making it very handy to bring around and use daily.
The circular shape is also reminiscent of cotton pads, so the entire experience was quite intuitive. The soft microfiber fabric did a pretty thorough job of removing foundation and powers without being too abrasive, but additional cleaning might be required for stubborn areas like eyeliner and mascara.
Check out Momohime, ITSUMI, BAREFACE, and other products on The Min List, a multi-brand online store which offers vegan, organic and halal brands, both local and international.
Want to get personal with these products? Our readers get 50% off when they purchase tickets to Singapore's first inclusive beauty and wellness event, Beaut to Be, using the code "BTBPopspoken". Happening on 13 July, it is a revolutionary platform for talents, brands and consumers to create meaningful experiences and gain valuable insight into the Business of Beauty through Culture, Collaboration and Education.
Each ticket comes with a gift bag valued at $111 and filled with full-sized products and vouchers from their brand partners, such as Blushboss, The Min List, and Vilry.co!
Beaut to Be 01: Rewriting Trends – The Future of Beauty and Fashion
When? 13 July, 1.30pm to 6pm
(The shopping component is open to public from 2pm)
The Hive Lavender, 1 Kallang Junction, Singapore 339263
Tickets start at $88/pax here
==
Stay updated and social with Popspoken: Telegram| Facebook | Twitter | Instagram