Not far from the incumbent beauty powerhouses of Japan and Korea, a nearby rising force has been recording multi-billion-dollar profits year-on-year.
Taiwanese cosmetic products, with their attractive packaging and extreme versatility, have found their way into the hearts of numerous happy customers, some of whom are not even aware of the origin of these effective and well-researched salvos.
In an era when Asian makeup styles take the cue from Korean and American media, Taiwan's astute cosmetic purveyors are capitalising on demand with durable and intensely researched beauty solutions.
From first glance, consumers hardly expect that Miss Hana originates from Taiwan. Managed by Miho International Cosmetic Company Limited, their cutesy four-way tint colours, brightening creams, BC sticks and radiant cushion compact foundations are among the global industry's fastest moving products. The brand reaps NTD230m in revenue each year, has 1.4m fans on Facebook and 14m fans on Line, and its vaunted gel eyeliner sells about 10,000 units globally each month.
Another Taiwanese brand that is one of the fastest growing in the world is Mayfuwa, which purveys some of Asia's best-selling hair dyes. Domestically, its black hair dyes are the bestselling brand in Taiwan, while its colourful dyes are the second best-selling label in its market. The brand has recently been venturing into retailing new shampoo products online and producing special nutrient-rich shampoos that address various hair conditions.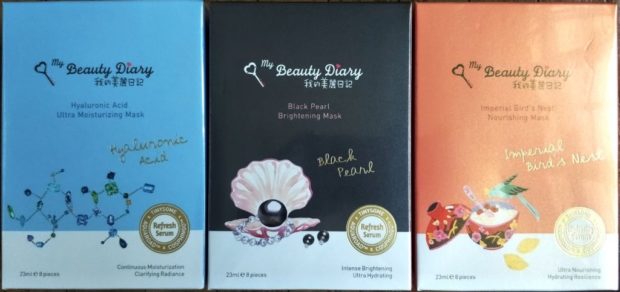 My Beauty Diary, with its attractive packaging and effective face masks, has been flying off pharmacy and makeup store shelves. Shortly after its release, My Beauty Diary became a household name among women of all ages, thanks to its positive word-of-mouth reviews. Founded in 2003, President Pharmaceutical Corporation Limited sells over 250 million sheet masks each year, in physical stores like Watsons and Guardian, as well as on online platforms like Amazon.com and Target.com.
"The keys to our success lie in understanding the common skincare problems faced by young women today, offering customers quality-made, gentle and safe products that can solve their skincare problems on-hand, as well as always innovate to continue to offer young women excellent products that are as unique as they are," shares Christine Ling, Overseas Marketing Team Leader of President Pharmaceutical Corporation, whose company's bestseller is its world-famous Black Pearl face mask.
Brands like Solone Make up & Beauty too have learned from the effectiveness of applying design elements that appeal to the young women, and subsequently found success with their water-proof eye pencils and gel eyeliners. Their smudge- and water-resistant eyeliners can also be blended to be used as eye shadow, a function that has won the hearts of many Asian consumers, as well as awards from Watsons, UrCosme, Fashion Guide and the Best of the Best Beauty Prestige Awards. The brand's global network emphasises on Southeast Asia and includes Thailand, Hungary, Australia, New Zealand, Malaysia, Indonesia, Hong Kong and China. Besides partnerships with popular online sales channels, the brand's management shared that they are also looking for strategic partnerships in countries like Singapore.
"We noticed a demand for waterproof and smudge-proof eyeliner formulas that are highly pigmented, easy to apply and dry quickly after applying," observes Alex Chen, VP of Masacy Asia Pacific. "Whereas for eye shadow, modern woman like a wide variety of highly pigmented colour in both shimmering and matte finishes, as well as fine grains that are smooth in texture, which last for a long time with no fading." (Watch Masacy's impressive water-proof demonstration here.)
Beyond staples of one's makeup bag, Taiwan's beauty industry has also heavily invested in researching and innovating off-kilter products. Take Lamsamyick's brushes for example, which help both men and women achieve a cleaner result when washing their faces, and also more even applications of their foundation.
The Taiwanese are also big fans of the luffa melon, whose medicinal properties Kuan Yuan Lian has capitalised on to create award-winning anti-ageing and moisturising serums, toners, soaps and sprays, which almost every Taiwanese person has used before. Its founder Shih Chung-Kuang was first inspired to start his own luffa beauty brand when his mother-in-law, who looked very young for an octogenarian, gave him a bottle of luffa serum as his dowry gift. 30 years later, Shih's brand now holds 90 per cent of market share.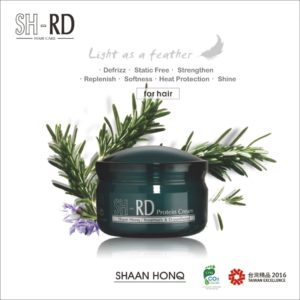 Taiwanese brand SH-RD too, boasts fans from Jennifer Lopez and Chelsea Clinton to Gong Yoo and Lee Byung-hun, who adore the 32-year-old multi-national company's hair and scalp care products, which enjoy massive online and physical store sales thanks to positive customer reviews.
"We studiously research and test all our products, and this brought us good feedback from many celebrities as well as high satisfaction rates," tells Artemis Tsai, General Manager of Shaan Honq, who also attributes the success of her products to the meticulous strategising of short-term, medium-term and long-term plans for the distribution of all of Shaan Honq's products in different markets.
Having observed that Taiwan's beauty market is experiencing quite an ascent, brands like Unicare are injecting even more capital into researching the cosmetic world's most cutting-edge serums. Unicare will launch new scientific beauty solutions in global markets soon, which include bulwarks against ageing, acne, dry skin and pigmentation, and have already been scientifically proven to yield immediate and long-term results for its test subjects.
One of Taiwan's most fascinating young companies is Gold Nanotech, which pulverises gold to an extremely fine granular level that can be consumed. The research outfit is currently promoting its TDS beauty device heavily, which assures that pumping these flakes non-invasively and painlessly into one's skin and subsequently one's blood vessels, yields anti-ageing and toning results.
Who would have thought too, that trusted makeup brand City Color is now manufactured and headquartered in Taiwan and China? A main sponsor of the recent Grammys, the 35-year-strong American brand customised new manufacturing plants in Taiwan and China when labour costs in the United States escalated, which include high-tech printing and electroplating machines that help package the famous umbrella brand's vibrant products. City Color has a whimsical Ikea-like megastore in Tainan, in southern Taiwan, which even has its own photo booths, restaurant, museum, DIY lab and children's play area.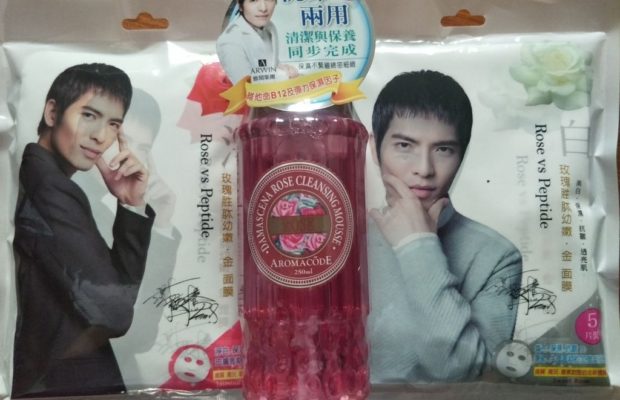 Arwin, which produces a wide variety of men's and women's beauty and grooming products including customisable soaps and perfumes, has an almost theme park-like store too. Arwin's manufacturing facility and megastore is situated on a hillside in picturesque Miaoli County, where the company cultivates an expansive rose garden for the enjoyment of visitors, which emphasises Arwin's specialisation in enchanting rose-scented products.
Global brands have taken notice of Taiwan's research and production capabilities, and outsourced some of their products to Taiwan. High Belem in Taichung, for instance, manufactures a wide range of cosmetic products for other companies and also for retail under its own subsidiary brands. With a focus on native herbs and botanicals, its brands like Tsaio, Thetsaio, Sofnon and Nobori have found their way into stores around the world, but are also riding the wave of online cosmetic retail.
"The global market is currently experiencing a back-to-nature trend, where many people are looking to naturally occurring herbs and botanicals as beauty solutions," divulges Julia Huang, Executive Assistant of High Belem. Its flagship brand "Tsaio" takes its name from the Taiwanese word for "gathering herbs".
"Taiwan is leading this trend, in various categories such as that of face masks, which according to an AC Nielsen's survey, Taiwan's mask production now accounts for 17 per cent of global mask output, ranking first in the world," she divulges, whose firm currently has over 30,000 points of sale worldwide and is part of a burgeoning Taiwanese cosmetics industry that is slowly cultivating a love for Taiwanese beauty products worldwide. Like her competitors, she discloses that her firm is looking to gradually win market share from Japanese and South Korean beauty brands.
Our visit to these brands' facilities was made possible by the Taiwan External Trade Development Council (TAITRA), in association with the Taiwan Beauty Alliance, which currently comprises of 23 brands.
==
Keep culture journalism alive, at just the price of a kopi. For a little bit more, get access to exclusives and a monthly gift box. Donate at patreon.com/popspoken
Stay updated and social with Popspoken: Twitter | Instagram | Facebook