The women of the night set the red carpet ablaze.
Nicki Minaj, Shailene Woodley, Lupita Nyong'o, Ellie Goulding, Rita Ora, Iggy Azalea and Grumpy Cat (yes, you read that right) landed on our best-dressed list for turning up the heat in some fiery ensembles that would make Tyra Banks proud.
Nicki Minaj and Shailene Woodley opted for well-crafted simplicity with Minaj in a black gown by Alexander McQueen and Woodley in an innovative two-piece by Balmain.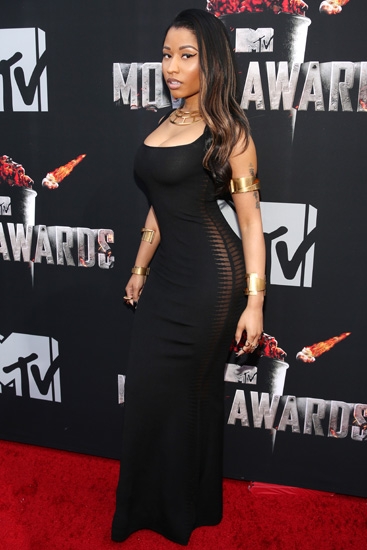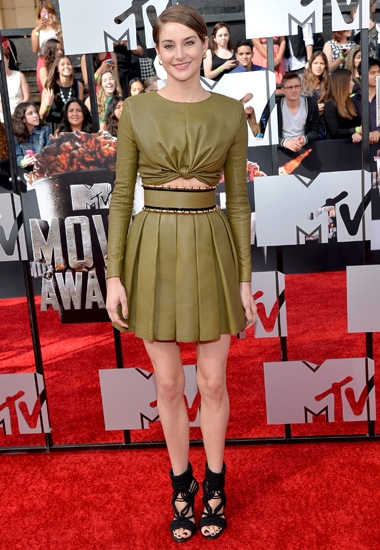 Ellie Goulding stunned twice in one night as she showed up on the carpet in a white Armani piece with cut-outs (and sensible pockets!) but did a quick-change into an ethereal Xena-meets-Aphrodite number by Alon Livne for her stage performance of "Beating Heart".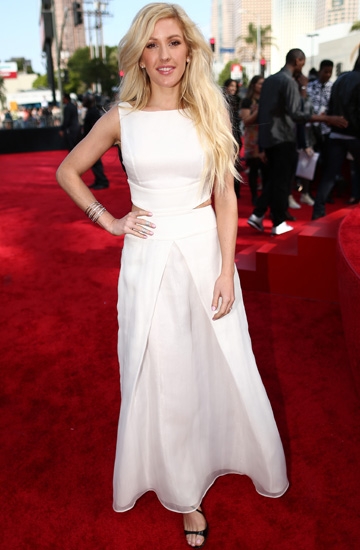 Lupita Nyong'o picked the perfect night to flash prints and colours in an exquisite piece by Chanel – a departure from her usual, far more formal monochromes.
Rita Ora took a little risk in choosing a dress by Barbara Casaola with a deep, plunging neckline but pulled it off with finesse and just enough edge.
Iggy Azalea walks the line between classy and feisty with this pale lavender number by John Galliano and a daring, crumped ponytail.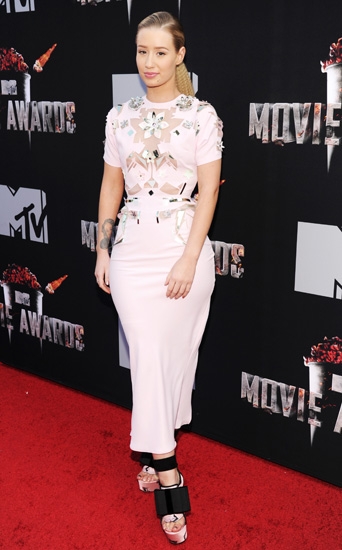 And yes, for everyone who has been wondering, we're here to confirm that Grumpy Cat is a lady, and a fine-lookin' one at that. Pharrell's hat-wearing days are numbered because he's just been upstaged by this fashion-savvy feline.
And lastly, touted as the most ingenious development in red carpet fashion (with some declaring that they will not hesitate to boycott future awards if this trend is not kept up), puppies in costumes – or in this case, puppies dressed as movie characters of nominated films, including American Hustle, Anchorman 2 and The Hunger Games. MTV went all out by hiring Heather Zweigel to craft these adorable costumes from scratch for the pooches.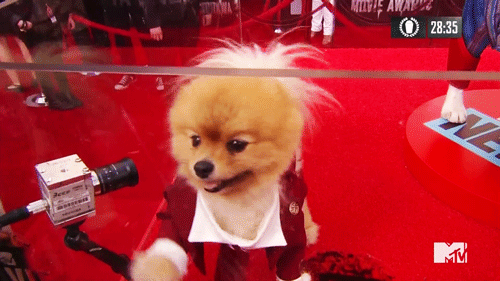 —
All images courtesy of Getty Images and MTV