From imitating their musical idols back in secondary school to finding each other and discovering their own voice, Trust The Chaos is a band with punk, metal and rock influences. Candid when answering the questions, it is evident that they all get along well – trying to nudge one another to be the first to respond to the questions and laughing nervously together when asked what they like about being a musician in Singapore.
But they believe that in the scene, there is a space for everyone – people are generally receptive to whatever you put out there and there will be an audience, no matter how small. They also mentioned how our diversity contributes to the music we produce here – with their multitude of influences, be it culturally or otherwise.
So why are audience sizes not growing beyond musicians themselves supporting other musicians, and people who are already fans? Where are the new faces?Li En (vocalist) offers a possibility, "International music is so accessible, so there might not be that need to look up local bands to listen to and to watch them play. I think more exposure is needed, but to get that exposure requires a movement of the entire community." Jing (guitarist) adds: "We also have limited resources, because we fund many of these things ourselves – booking studios, gear, transport. So it depends on our priorities and where do we want to put our money into depending on the resources we have. If we want to market ourselves a bit more."
But it also seems that wanting to market themselves is tied to how much they can afford to as well – in terms of dollars and time.
Alex (bassist) and Jake (drummer) chips in: time is money. "And just in terms of writing a song, it requires time. You cannot put a dollar sign on time," Jing goes on, "It is an opportunity cost. The time you spend practicing, writing your parts, can be spent on other things. It is cost, besides the time of coming together to jam in the studio, recording the song, finding the right studio and producer… It all adds up."
How much would be an actual cost of producing a song? "$300 to $500," Nicholas (guitarist) estimates. And the rest of the band adds that this amount is just the base cost of production, not including time spent and other aspects we consumers find invisible to us.
Popspoken goes into the musical journey with Trust The Chaos, beyond the dollars and the ticking of minutes.
---
Popspoken: How did the band name come about?
Trust The Chaos: The name does sound counterintuitive, but we don't take the name Trust The Chaos literally.
To us, it represents finding balance amongst the chaos. Finding a balance in our sound, to stay true to our alternative roots and continue writing music with heart and depth. We would want the sound to define the band, rather than the name to define the sound of the band.
PS: What drew you into this genre of music?
TTC: Alternative rock, nu-metal and progressive rock were the genres that we were exposed to individually when we were still impressionable teens back in the 2000s era. These genres played a definitive part in our formative years and stuck with us since then, so it felt natural for us to come together and create music in this genre of music.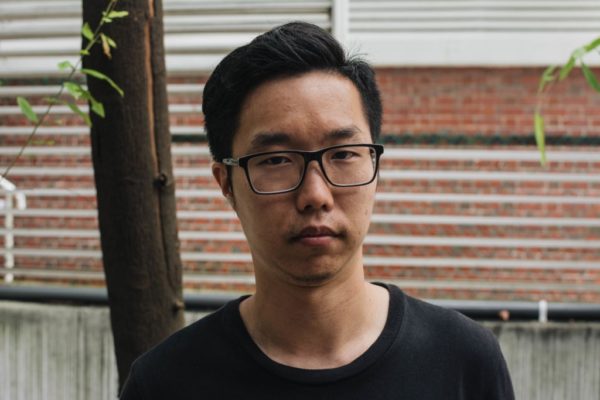 PS: You did the Noise Mentorship last year, and now you are part of the Baybeats Budding Bands for 2018. What are some learnings you have taken away from the programmes?
TTC: We have blind spots to our weaknesses and areas of improvement as a band and individually. Through the guidance and mentor of esteemed professionals in the industry, we were given invaluable advice on our sound, song writing, band image and marketing. Some advice include writing melodic and complementary parts between the instruments instead of having individual technical and intricate parts that might not sit well within the song, making the band sound fuller as well as shaping our band image. These are advice that really stuck with us and would definitely follow us through as we progress forward as a band.
PS: What is another milestone the band has its eye on?
TTC:
The next small milestone for the band would be to release our EP, together with an EP launch. This EP is a collection of songs that we have been working on and performing for the past year, thus they represent a culmination of the journey that we have gone on. A bigger milestone we have our eyes on would be to get signed by a label. Subsequently, we would also like to tour around the region playing shows.
PS: Is it easy being a musician in Singapore? Why do you think so?
TTC: It depends on what your expectations as a musician would be. If you are contented with putting out tracks on the internet, street busking, playing some ad-hoc shows here and there (and making a little pocket money out if it), then that would not be a problem for any musicians.
However, the difficult part would be maintaining the longevity of yourself/the band, growing your fan base locally and receiving the support to keep going. It is no news by now that local music will always be compared to international music, and there is the stigma/perception that local music is of a lower caliber.
International music also has the audience size and marketing dollars to reach out to a larger audience and it is tough for local music to fight for a similar level of accessibility to the music. Suffice to say, it would be difficult to earn a living in Singapore being a full-time independent musician.
All that said, it is getting better over the years though! More platforms and stages are beginning to cast a light on local music and allowing for local musicians to take centrestage (e.g. the recent launch of Hear65, local musicians on music festivals such as SingJazz and Laneway etc.) Progress is darn slow but surely steady.
---
Trust The Chaos will be playing at this year's Baybeats Festival that is happening from 17 to 19 August 2018!
They will be on for 17th August 2018, 7.30pm at the Powerhouse.
Photography credits: Darren 'Merovign' Tan
==
Stay updated and social with Popspoken: Facebook | Twitter | Instagram