One thing that sets Wonderfruit Festival apart from other festivals in the region is its focus on a wholesome artistic experience and a shift away from stringing together a predominantly international A-list lineup. This year, they engaged a slew of Singaporean DJs such as Zig Zach, Shigeki, Cabbit, Cats on Crack and Vinnie Quek, which joined a predominantly Asian lineup peppered with a number of international guests such as Rudimental and Wolf + Lamb.
Gauging by the number of impressive art installations and exuberantly dressed folks it was home to for the past 3 years, the Thai festival is affectionately dubbed as the 'Burning Man of Asia'.
With rising artist costs and a surge of event promoters outbidding each other for A-list acts, it comes as no surprise that they have pivoted their business away from a music-centric model. The number of music festivals popping up around the world have increased exponentially especially in Europe, which is home to around 2,500 to 3,000 festivals yearly. 
https://www.instagram.com/p/BnqfVTag9zU/
Sponsorship is one of the key factors to ensure the commercial viability of most festivals, although quality title sponsors who are willing to be brand partners are hard to come by. If they are unable to find the right sponsor that fits their brand values, Wonderfruit would rather pass on the opportunity and stick to their anti-commercial ethos to ensure all festival goers have a memorable, cohesive experience.
We speak to the festival's co-founder Pranitan "Pete" Phornprapha, who shared with us his artistic vision and how he hopes to spread this ethos across Asia.
---
Popspoken: What was your vision of Wonderfruit when it first began and how has it shifted?
Pete: When we started out in 2014, in terms of content wise, we were mostly focused on local and Western content. Over time, we focus more on regional content. We have speakers, yogis and DJs and stuff as well. We certainly want Wonderfruit to be a regional event.
We say it's for everyone, but it's not really for everyone. It takes a certain sort of person to camp out and to embrace the four days.
To get the audience that we need, we would need to expand our base. We find the content now in this region more interesting now than it was before. From a point of view of curating it, we would like to push more Asian content. I think it's a nice way for neighbouring Asian countries to explore each other's content.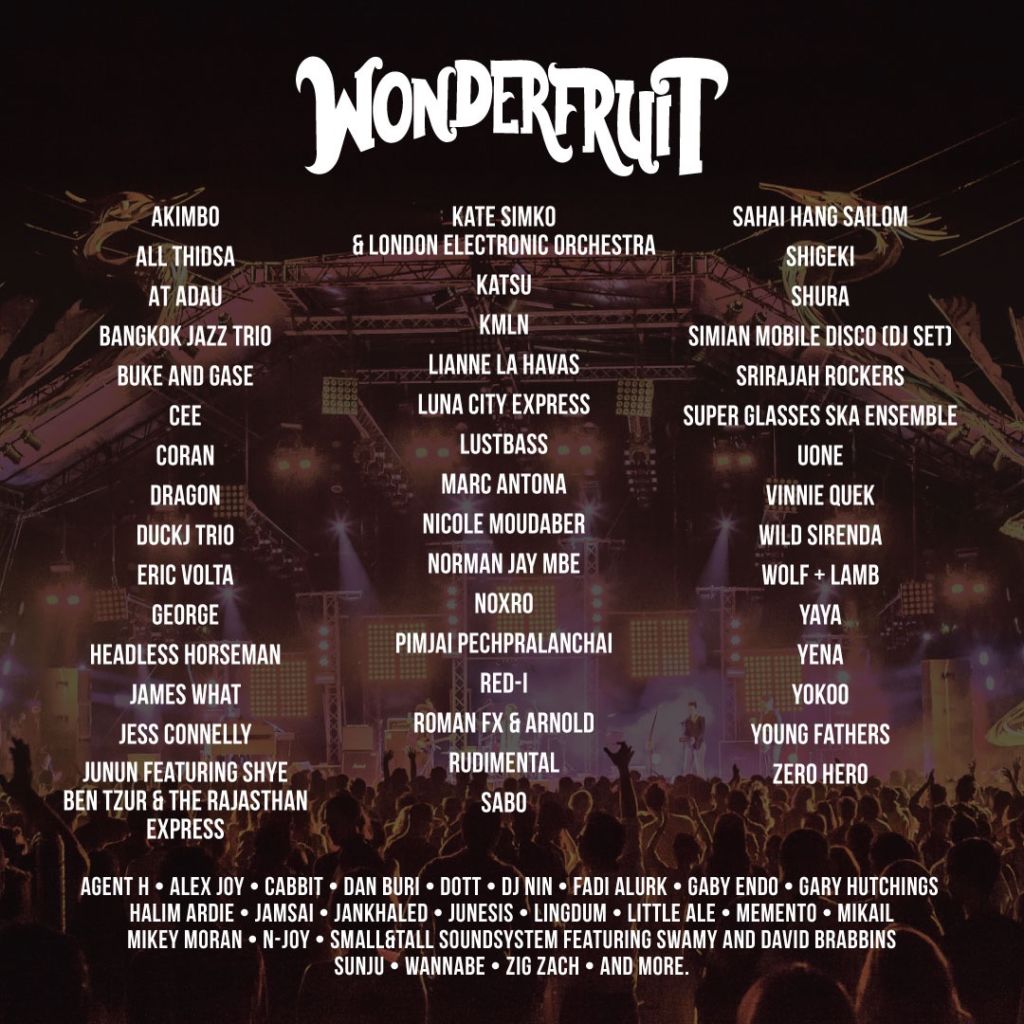 Popspoken: Which overseas festivals do you look up to? 
Pete: Burning Man is the main festival I look up to and we work with some of the builders and artists from there. I have also been to a couple of festivals in the UK, for example, Wilderness which has quality content that's held on beautiful grounds. However, it's very UK-centric, with croquet and their talks too which are skewered to a particular type of British mentality.
Popspoken: Many people have commented that Burning Man has become more commercialized in recent times. Do you have any thoughts on this?
Pete: With all these things, I think you'll get haters and you need to see the other side of it. At the end of the day, if their intention is to grow a culture and a certain set of values, the more people are exposed to, is always a good thing. To stay pure to something, goes back to the intention of what the founders were, and I think in the case of Burning Man, the intention was to spread it as much as they can.
With a lot of big tech dollars going in, it's not a bad thing. Production level and content there has become more exciting. I understand where old school people are coming from when they say it's getting commercialized. But as every festival and event grows there's always this side where people say it's never as good as the first few.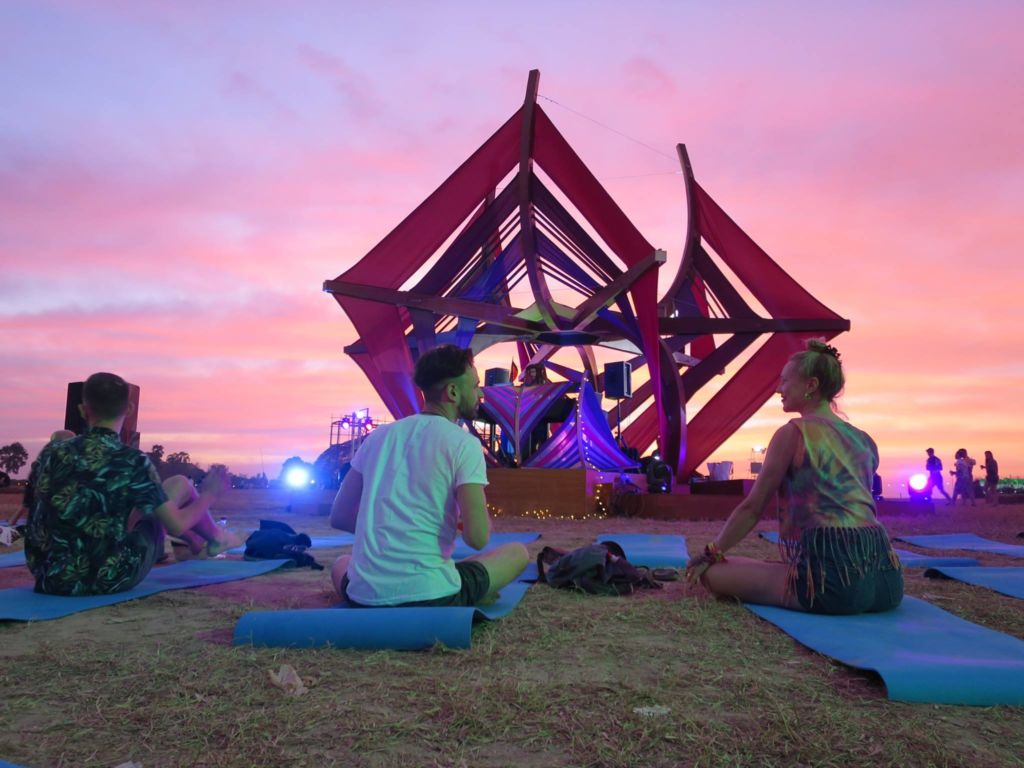 Popspoken: Knowing that the music festival market in the region is rather saturated, did you have any reservations at the start? If yes, how did you overcome it? 
Pete: We didn't set out to be a music festival. It was clear that's not what we wanted to do. We try to book acts we like and not to overpower the rest of the content. So the fact that we didn't set out to be a music festival, gives us a lot of freedom to express ourselves in various ways. We have 6 pillars so that's a lot of content that we prepare. The crowd that comes participate in the talks and enjoy the food, so hopefully they see the Wonderfruit experience as a cohesive whole. Have we gotten to that point yet? Frankly not. But there's still people who ask what's the line-up, why don't you book bigger acts.
It is still an experiment in trial. Generally the feedback and retention of people coming back year by year has been exceptional. For example, this year we sold early bird tickets without a line-up, and we actually sold out. A lot of our sales came from Singapore.
Ultimately, our goal is to be able to sell out with no music lineup at all. Hopefully, people will trust that we will provide meaningful and significant content and come based on that.
Popspoken: What would you invest your returns in? 
Pete: We will be investing in larger scale art installations. Ultimately we want a place where people discover new things, be it art or music. Be that as it may, I reckon it's easier for us to communicate our ethos by large-scale arts so that more people would be more attracted to it.
Popspoken: Tell us something you know now, that you didn't know 3 years ago?
Pete: In the first year we were a bit foolish. I think it's a good thing to be a bit foolish sometimes when you are doing something like this. If we had thought it out too carefully then maybe we wouldn't have done it.
It is a lot of hard work to do a multi-day festival with so much content. There are so many moving parts and it takes a lot of time. Especially with our type of event where we had no brand to speak of at the start and without any music headliners to sell the event. The learning process is steep and it continues to be. We learn something every day along the way as well.
Popspoken: Any thoughts about millennials? 
Pete: Millennials are more experience-based than transaction-based. They'll be more than just a spectator to the event. We are seeing more of this immersive experience. With the abundance and ease of data & knowledge, people who curate these experiences have to be on top of their game as well. Because the information is at their fingertips now. In order for these events to survive long term, then perhaps a lot of innovation is needed.
Popspoken: What does it take for someone to join a Wonderfruit team?
Pete: They have to be able to deal with chaos quite well and have a good attitude. They should be able to take everything with a smile.
Popspoken: Is there an overriding aesthetic or style that you hope to achieve? 
Pete: We support big-name artists who exhibit in galleries and also work with artists who don't exhibit in galleries. We believe in the democratization of artists and don't mind supporting arts from the grassroots but it has to be executed world-class to a very high standard. That's something we take very seriously. In term of people we work with, we gravitate to each other, through a sense of creativity and purpose.
---
Wonderfruit Festival will be returning next year. For updates, check out their website.
Image credit: Popspoken