Melodic hardcore is known for its visceral, raw form, and one band that prides themselves in this is budding Baybeats band Isles. They love the honesty of the genre, and are not afraid in expressing it through their use of strong vocals, pulverising breakdowns and melodic leads.
Isles is a five piece band is made up of Bryan Choo (vocalist), Darryl Lim (guitarist), Tay Boon Lee (drummer), Benjamin Siau (bassist), and Danish Emran (guitarist). Formed back in 2012, they have opened for quite a number of acts here in Singapore. Now, the boys have made their way to the Baybeats stage this year even though they are all currently serving their National Service.
"Things are rather different now, as compared to how we were before the whole band enlisted. Needless to say, time isn't exactly on our side, especially when we are engaged on the weekdays for gig opportunities, interviews and photo shoots. More over, weekends are short and setting time aside for the band doesn't always go according to plan," shared Bryan, "but playing in Isles has always been an outlet for us, individually. We enjoy it very much, catering time for it will always be worth its while."
In an email interview with Isles frontman Bryan, Popspoken gains more insight on how the band views their own music and which local acts they would like to work with.
---
Popspoken: What is the first thing that comes to mind when I say the word: music?
Bryan: Music is something that we were exposed to throughout our lives so when you said the word "music", I guess one thing that comes to mind would be "Home". All of us were exposed to music while we were growing up in the comfort of our own homes, whether it may be through our family or just listening casually, so the idea of music being something that is very 'homely' or it holds a specific place in our hearts that resonates very strongly with us.
Popspoken:  What is it that drawn you to this particular genre? Any chance of you guys experimenting with something else in the future?
Bryan: Most of us grew up listening to bands such as Blink 182 and Saosin when we were younger and eventually started to find interest in heavier music, especially during the early days of the band's inception. We drew a lot of influences from bands like While She Sleeps, More Than Life and Counterparts because of the allure that their music brings – emotive, raw and hard-hitting.
We are currently experimenting with a more evolved sound, but we will not stray far from the genre.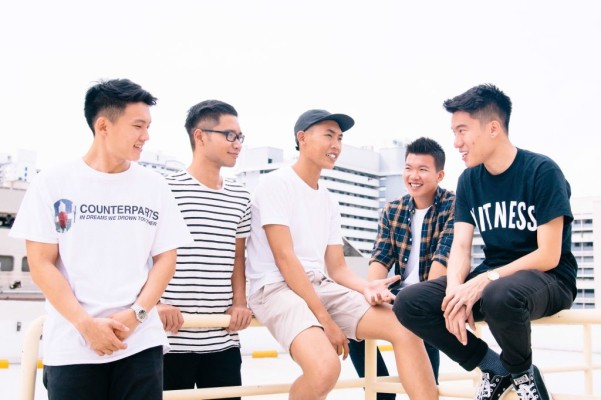 Popspoken: Most of your songs seem to tell a story about something. Would you like to share with us your inspirations?
Bryan: A lot of our songs revolve around the things we've experienced as individuals and putting it down to words gives us an outlet to express ourselves – In hopes that our listeners find comfort in our music, knowing that they are not alone in their situations.
Popspoken: If you get to collaborate with another local band to come up with an album together, who would you love to work with? Why?
Bryan: One band that we would like to work with would be Obedient Wives Club. We were actually approached, causally, by Cherie Ko for a collaboration once and we were pretty keen on that. We feel that by working with them we would be able to explore a music style that is outside of a our genre, which would definitely be pretty interesting.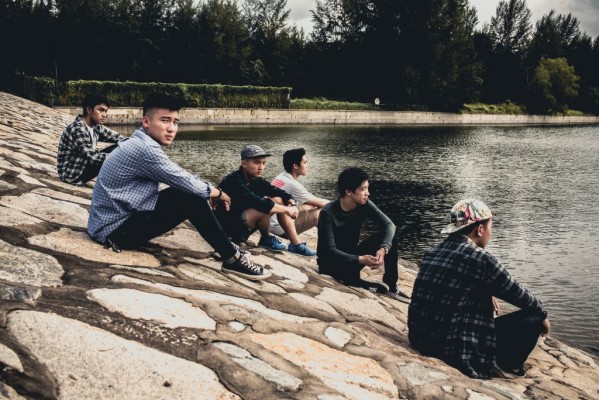 Popspoken: What was it like working on your last EP, and how do you think your future EP will evolve in terms of sound?
Bryan: It took us quite awhile to find our sound in our current EP. There were many songs written in between that we have scrapped because of our ever changing opinions and influences. Having said that, we are rather happy with the way this EP is turning out, because it represents who we are now and where we came from (previously). As for the future releases, we are intending on exploring a wider spectrum and incorporating sounds outside of our genre. We are hopeful, as the writing has already begun.
Popspoken: Share with us how you feel about making it into this year's Baybeats Budding Bands and what we can look forward to!
Bryan: To be honest Baybeats has always been one of the milestones which we've strived towards but never really thought we would be able to play. Getting into this year's Baybeats came as sort of a shock to us and it's getting pretty surreal as the date draws closer. We are going to leave it all on the stage come June, delivering a raw and honest set to possibly our biggest crowd till date.
---
Rock it out with Isles at this year's Baybeats Festival that is happening from 24 to 26 June 2016!
Photography credits: Isles

==
Stay updated and social with Popspoken: Facebook | Twitter | Instagram