Slowdive is a band that requires little introduction. Widely regarded as one of the pioneers of the shoegazing genre, the band went on hiatus and recently reunited. The buildup for their reunion tour has been immense, with fans looking towards Rachel Goswell, Neil Halstead, Nick Chaplain, Christian Savill and Simon Scott sharing the stage since their break in 1994. The band took the stage shortly after 8.30pm, opening with their aptly-chosen eponymous single and drawing heavy cheers from the crowd. Goswell, her pixie-like appearance looking slightly aged from ten years ago, sang co-vocals with guitarist/vocalist Neil Halstead. Halstead, taking lead for most part, intertwined his voice with Rachel's soft spectral singing.
The band ran through a setlist of 14 songs, with hit singles from all three albums thrown into the mix. The crowd, lapping up every moment of the band's reunification, immersed themselves in favourites such as "Machine Gun", "When the Sun Hits" and the interstellar "Slouvaki Space Station." There were a few bright moments, such as when guitarist Christian Savill performed an experimental killswitch solo amid a wall of sound, layered by the kaleidoscopic vision of Halstead's and bassist Chaplain's playing.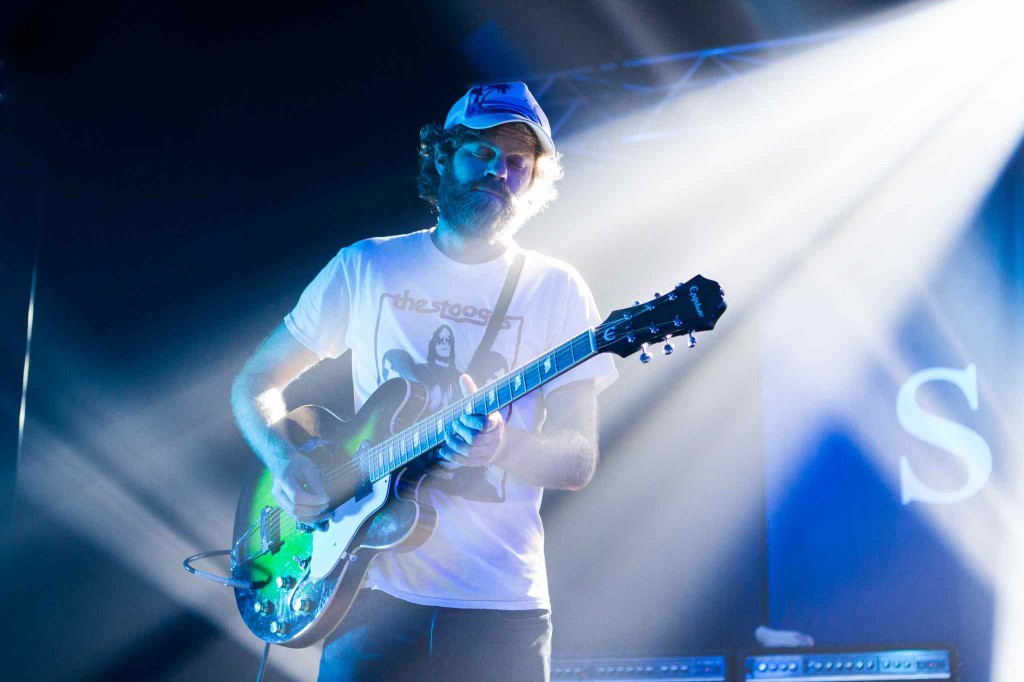 Their set, however was mired with sound problems and drummer Simon Scott could be seen motioning to the sound booth to increase the volume of the microphones, possibly due to the instruments drowning out Rachel's vocals.
The band made minimal interaction, with Goswell responding a polite "Thank You" in British fashion for every "We love you Rachel" thrown at her. When an audience member shouted for the band to perform the Stooges classic "Search and Destroy"- a clever play on the Stooges shirt Halstead was wearing- she coyly replied "not yet". Goswell was notably absent off stage during the band's cover of Syd Barrett's "Golden Hair", reappearing back on stage to wrap up the show with haunting renditions of encore "Dagger" and "Alison".
With a massive light show display and minimal aesthetics, Slowdive duly drove the point home. Despite being inactive for ten years, the band showed no cracks in their repertoire. At the end of the set, fans were thrown in a sense of surreality and nostalgia. One could only wonder when the shoegaze behemoths would be releasing new material. Slowdive, you rock our world (in a dreamy way, of course.)
Photos kind courtesy of Maria Clare Khoo