Most of you would know him from Gangnam Style, with the weird but widely appreciated dancing in the horse stable, the rampant rubbish flying all over and of course the colourful suits. PSY is making his way to Singapore for the Social Star Awards on 23 May, with a performance at the Singapore Social Concerts on 24 May! We're sure his music needs no introduction at all. So let's take a step back from Gangnam Style and look at PSY's clothing style instead. Here are some of the most eccentric outfits we've seen on this Korean YouTube success.
Never fear! PSY the Flower Guy is here! Doesn't this costume look so Oriental-flora-esque? All those holes in this shirt. That face paint mask. Hilariously silly or plain adorable, we can't make our minds up. But he would've fit right into our National Day Parade with this one.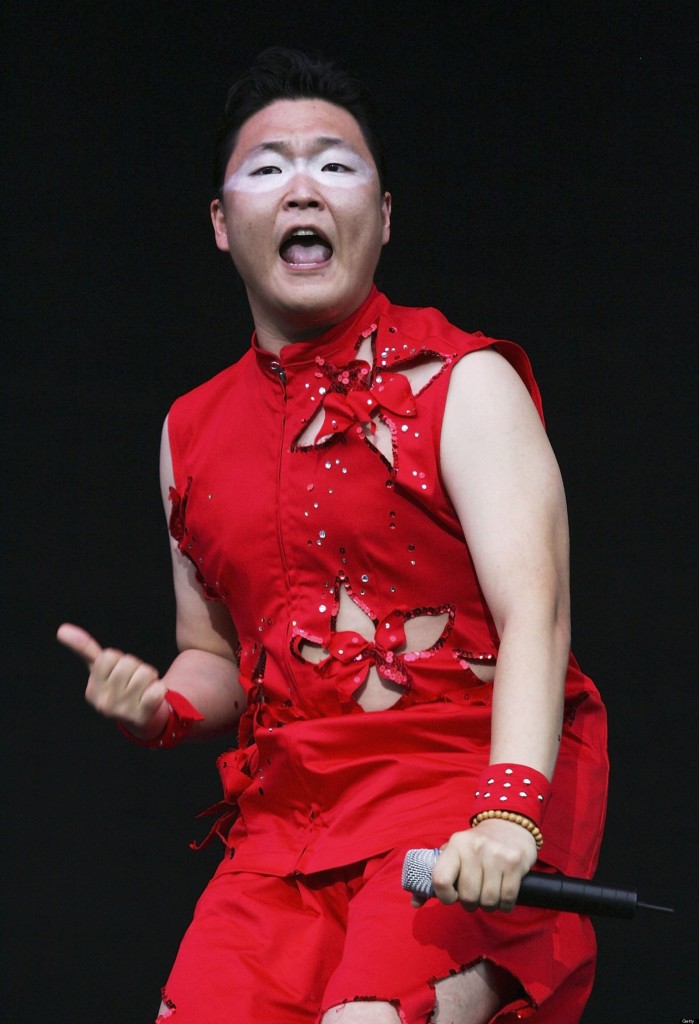 PSY sheds the pants and pulls a Single Ladies Beyonce, except Beyonce is class and PSY is, well, clown. And that's what we love about him. It's no surprise he has a penchant for bright colours. But leotards? We just can't stop laughing.
Here comes the silver lining. Or a leotard lined with silver. Completely. Oh those sexy legs. It shines way brighter than that costume, it's making us blind.
And in this picture, PSY does the Oreo.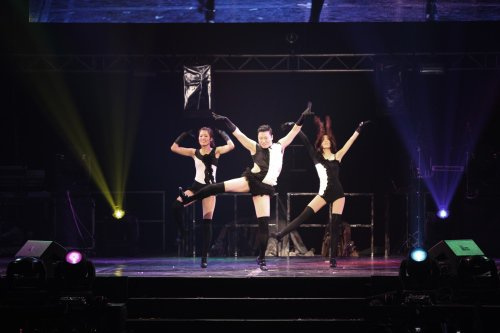 So that's what's hiding beneath his suits and leotards and whatever ridiculous… Oh wait. His fake abs are making him so constipated, he looks as if he's about to turn into the Hulk and destroy the roof.
At last, the great finale. SPARKS. LEOTARDS. AND PSY.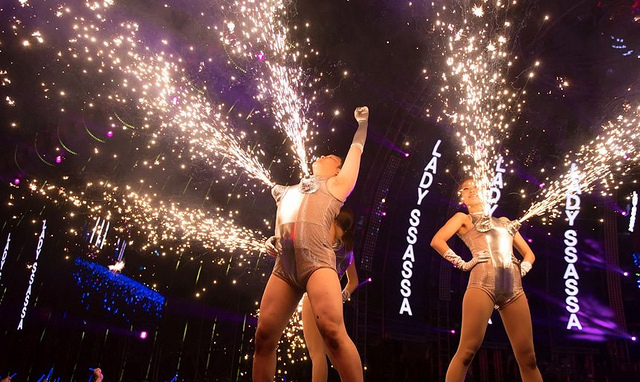 What's PSY going to turn up with when he comes to Singapore on 24 May for the Social Star concert? A tutu? A GaGa meat dress? Or a birthday suit? The only way to find out is if you catch him at the show!
Good news! We are giving away THREE pairs of tickets the concert of your choice:
(1) Carly Rae Jepsen, Cee Lo Green, Psy, Blush (24 May, 7pm)
(2) Aerosmith (25 May, 8pm)
Venue: The Meadow, Gardens by the Bay
Simply check out our Facebook post for instructions to win: https://www.facebook.com/popspoken
Winners will be chosen at random and announced on 19 May, 11.59pm. Seize this once-in-a-lifetime opportunity now!
Image Credits: PSY/Facebook, Hallyu 2 Hawaii, Huffington Post
—-
Other acts coming down include AEROSMITH (25 May, 8pm), Carly Rae Jepsen, Cee Lo Green and Blush (24 May, 7pm)
Get your tickets from Sistic now.
Full event details: http://www.starcount.com/concerts/line-up