Written by: Jennifer Choi
Newly minted into Zouk's residency, Elvin Lin is the brains behind the brand Lincey. You may have spotted this young man at Velvet and Phuture. You may have a faint memory of him playing at Indochine or Tanjong Beach Club a while back. Like a phantom, he just appeared out of nowhere.
With DJs getting younger and younger, 21 is the golden age to be. Just look at barely legal Madeon who is only 18 and Skrillex at 24. A seasoned bowler, he made the leap by leveraging his talent from spinning bowling balls to decks. In July this year, A-Trak hit out against the notion that DJs just press play.
Do not let Lincey's unassuming, bespectacled guise fool you. He is a spirited self-starter who actually puts in the hours to bring you the beastliest tracks. This is a guy who walks and talks the language of authenticity. Apart from DJing, he's also taking a stab at entrepreneurship with his music label 7inear. While the young folks of today are still burying their faces in books, Lincey has bolted ahead and learned the art of carpe diem.
---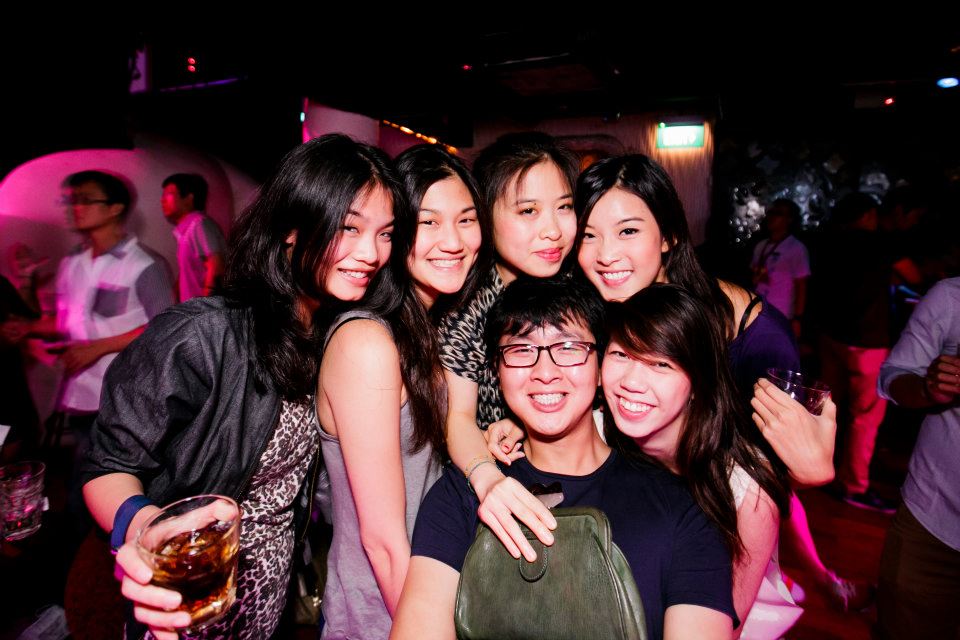 Describe Lincey in 3 words.
I think there are many words that can be used to describe Lincey, but I've chosen three that I feel transcend through both myself as a person and my music.
1. Dynamic
Musically, dynamics refer the range of a song or musical piece, the more dynamic it is, the larger the range of the song. I believe that in order to fully appreciate the euphoric highs that dance music can offer, you need to experience the lows as well. The moments of which a connection is made between myself and my audience, where they feel the tension and emotion created by a low and raw point of a musical piece. When this happens, its indeed magical. In music terms, the longer the break, the greater the drop. Amen.
2. Sincere
Personally, I feel that this is an important aspect of myself and my music. As a consumer of many different genres of music myself, I feel that the story behind a track is more engaging than the melody of the track. And as a DJ, I feel that our responsibility extends to educating and communicating with our dance floor. Hence, I tend to play music that I personally have a fondness for, music that 'speaks', regardless of genre, and when the crowd responds, I know i've done my job.
3. Energetic
This is just me. I love dance music. I actually truly love it. It fills me up with energy and makes me want to dance.
How did you land such a cool job?
Lincey: Haha, I think its a mixture of luck, good timing, lots of work and determination.
When I started out, I had no idea where I was going to end up. In my wildest dreams I would not have imagined myself being the youngest Zouk Resident DJ and I have many people to thank for making it a reality.
When I first started out, I was playing free gigs in order to be heard, sending out my mixes and trying to play as much as possible, no matter the venue, occasion, or pay. My parents advised me against working for free but I knew it was something I had to do.
I just worked really hard and kept going and kept going some more and was eventually noticed and picked up by the good people at Zouk.
We hear you have your own label as well. Care to share?
Lincey: Yes! I started a music label called 7inear (pronouced Linear) as a kinda pet project because its something that I enjoy and am also passionate about. At the moment I'm working on a two piece acoustic band called 'A Boy Named Sue' and it has been a wonderful experience thus far.
There's a lot of talent here in Singapore that I feel aren't being heard as much as they should be and 7inear is my way of trying to change that for the better.
[vimeo http://www.vimeo.com/49696393 w=500&h=298]
A Boy Named Sue- Love Story from 7inear on Vimeo.
You seem like a busy person. Can you describe a typical day at work?
Lincey: My day starts way before the club actually opens. Depending on the night, I'd have to prepare a list of songs (roughly between 100-400 songs) that I feel I would perhaps need for the night.
Subsequently, I'd probably reply emails, listen to music, read music blogs, industry news, have a light meal, take a walk around the club then survey the atmosphere, a drink (or two) to warm up, and perhaps meet friends or club goers to have a greater understanding of what they like and listen for, all before actually hitting the decks.
What's the craziest memory you've had this year?
Lincey: This is actually a tough question, I've had an absolutely insane year and it's about to get bigger (ZoukOut!). But I'd have to say the craziest would be my full debut at the Zouk Mainroom for Code:Rainbow. It was my first official set there and I was playing after TEED had rocked the floor but were subsequently evacuated before I was on. It was truly exciting to watch a dance floor go from zero to full in front of my eyes, because of the music.
I love my job.
Who is your biggest influence?
Lincey: Musically, I was heavily influenced by Justice at the start of my dance music craze.
Name your favorite drink?
Lincey: WHISKEY! (On the rocks)
What can we expect from you next?
Lincey: I'm looking into producing more content for my label, having talks with more indie bands as well as electronic music producers. I'd perhaps dwell into producing myself (on the side). Also, I'm looking into perhaps continuing my education with a Masters Degree in Music.
Most of all, I would like to really get into the midst of the electronic and dance music culture here in Singapore. To really reach out to the masses and to perhaps cultivate a patient, educated and understanding dance music scene.
Feel good at Soundcloud.
[soundcloud url="http://api.soundcloud.com/users/405122″ params="auto_play=false&show_artwork=true&color=#ffab00″ width="100%" height="450″ iframe="true" /]
Catch Lincey on Fridays with Hong at CODE. The next one is Skulls & Studs on November 9.
He'll also be at Zoukout 2012 (7 – 8 December,) so get your party on. Follow on twitter for hilarious #overheardatzouk tweets, or Tumblr for a slice of Skitzo Disco.
Until next time, ϟ UNTZ. ϟ