Everyone that has been within the perfect cocooning space that is Claudine by the Lo & Behold Group, cult chef Julien Royer's latest gastronomic playground; raves about the glamorous interiors highlighting the building's original period features. Yes, the mosaic patterned floors are gawk-worthy, but what's inside the wine list deserves equal praise.
The man behind the 300 label strong wine list, was born and bred in the thick of Loire Valley's wine country no less. Sommelier Geoffrey Leotot, a native of Bourgueil, attained his culinary diploma, then worked the floors of Charles Barrier and Hostellerie de Leverois in Bourgogne, before moving to Singapore to join the team of Odette. His love for hospitality, and gravitation towards the ardent fermented grape spirit would eventually displace him into the ranks of the newest accomplice to Chef de Cuisine, Loic Portalier and Executive Chef, Julien Mercier at Claudine.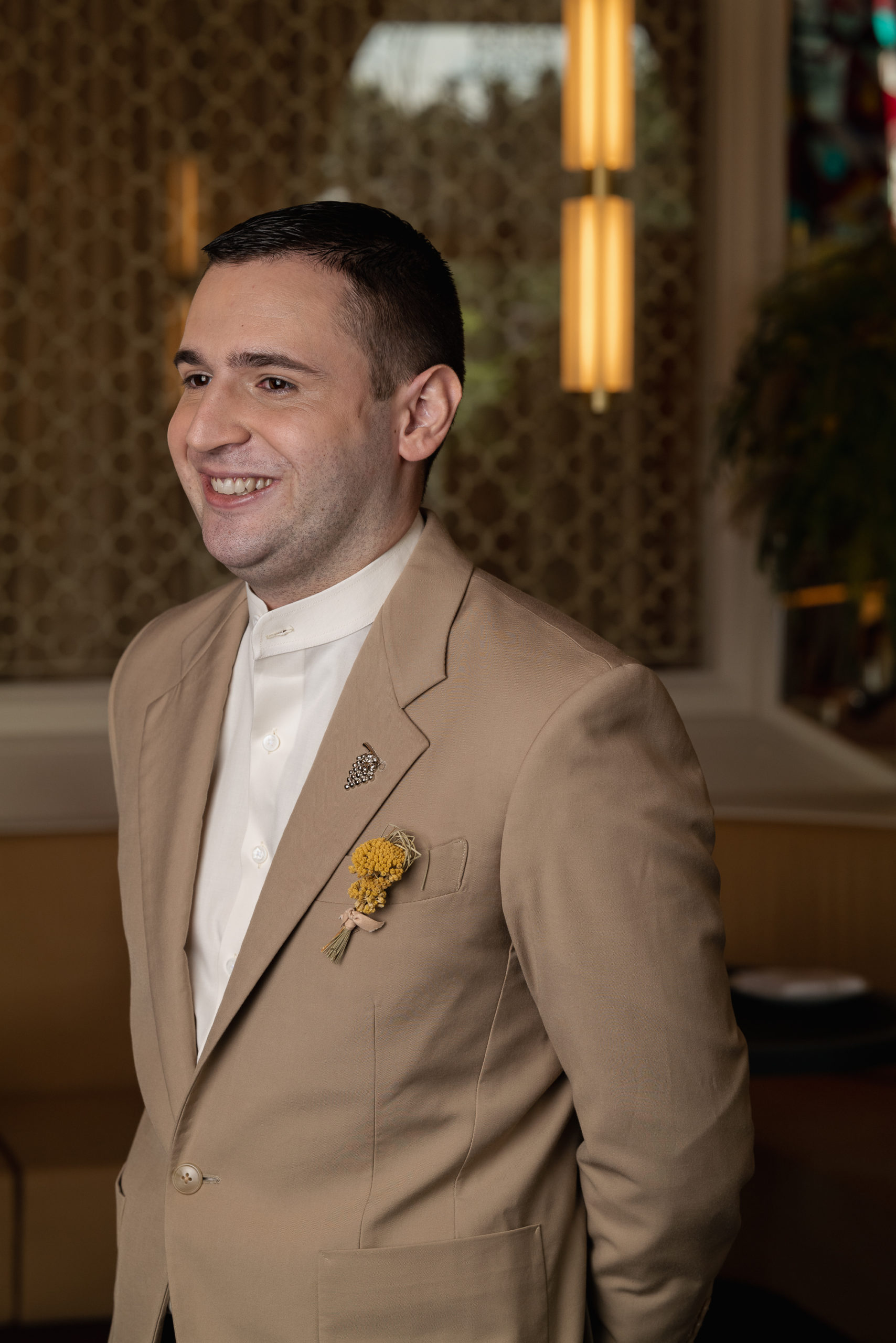 Threading in the same 'rustic, traditional French cuisine' served up by the kitchen, the wine list at Claudine zeros in on bestowing guests with the opportunity to discover its multifariousness. Hence, do not fret about the perils of a standstill situation with a 'stone tablet' of a lengthy wine list. Instead, explore the various wine styles and terroirs with intrepidity, led by Geoffrey's meticulous curation and solid advice.
Popspoken: Tell us more about your first foray into the world of wine.
Geoffrey: I initially embarked on a career in hospitality with the intention of pursuing a job in the kitchen, but I grew to really love Front of House. My early years were spent in the Loire Valley, in a little village surrounded by vineyards. Grapes, winemaking, the people who grew the grapes and made the wines were all a central part of our community and day-to-day conversations.
I first started professionally in service as a Chef de Rang in Charles Barrier in the Loire Valley where I also worked closely with the Head Sommelier to curate and manage a wine list of over 800 labels. I then moved to Burgundy to work in fine dining at the 5 star Hotel Relais & Châteaux, Hostellerie de Levernois. I was surrounded by sommelier friends and every day-off we got, we would take the opportunity to visit wine makers and wineries in the region. We would embark on blind wine tastings and basically immerse ourselves in our own world of wine.
Popspoken: Was there a particular wine that you had in the earlier stages of your career that convinced you of your choice to be a sommelier?
Geoffrey: Yes, it was a Domaine du Collier, La Charpenterie Blanc, Saumur 2010. The first smell and taste of it still brings back special memories. To this day, it is hard to describe what I was feeling as I was so overcome with emotion from tasting it. Time seemed to stand still. It's made with the Chenin Blanc grape varietal from my home region which I personally love for its versatility. It was this particular grape that made me want to work with wine.
Popspoken: Growing up in the Loire Valley and being surrounded by family that are in the hospitality industry, how did that influence your decision?
Geoffrey: My stepbrother owns a restaurant, but the rest of my family aren't actually in the field of hospitality. We lived in a little village, with access to fresh produce grown all around us. Cooking at home with the best and freshest produce we could find, eating together and drinking wine at the family table was part of my most memorable experiences growing up. It was this love of food and wine, enjoyed even in the simplest of ways at home, that motivated my decision to move into hospitality.
Popspoken: First wine that you had memories of drinking?
Geoffrey: The first wine I had memories of drinking was something from my hometown, a Cabernet Franc from Bourgueil. I was very young then, and let's just say it was strong and an acquired taste.
When I started working in hospitality, there were 2 wines I tasted in Burgundy that continue to leave a lasting impression on me – The first is the Domaine du Collier, La Charpenterie Blanc, Saumur 2010 which I have mentioned earlier. The second was a Domaine Arnoux, Lachaux Romanee Saint-Vivant 2004. When the winemaker opened the bottle, I started tearing up. It smelled of the forest, and immediately took me back to a particular memory of mine as a young boy, where I came face to face with a deer in the middle of a woodland.
Popspoken: Favourite bottle of wine for under $80?
Geoffrey: The Domaine Dureuil- Janthial, Rully Blanc retails at $74 in stores in Singapore. It is a lovely burgundy chardonnay with good texture, complexity and freshness. It goes well with anything from a rich vol-au-vent to any kind of seafood. Although slightly over budget, the Les Terres d'Ocre Instant T Blanc from Saint-Pourçain is on our menu at Claudine at $88. It's a very easy-to-drink, refreshing, floral white wine. A lovely aperitif that pairs so well with cold dishes and seafood at the start of your meal.
Popspoken: Best wine to pair with your vol-au-vent?
Geoffrey: Our Vol-au-vent at Claudine is stuffed with mushrooms, sweetbreads and poached chicken mousse quenelles, and bathed in a morel mushroom jus and crème fraîche sauce. My recommendation with this luxurious dish would be the Anne Boisson Meursault is an energetic white with great acidity to balance the creaminess and richness of the dish.
For a red, I love the Julie Balagny Fleurie Cayenne from the Gamay grape varietal. It's a perfect balance of fresh and fruity, and complements our vol-au-vent without being too heavy or overpowering.
Popspoken: What on your wine list excites you the most right now?
Geoffrey: Wines produced by Stéphane Bernaudeau have been very difficult to procure in recent years and I'm so excited to have a few bottles of Stéphane Bernaudeau Les Coqueries 2019 on our list. Stéphane is one of the leading winemakers with an amazing reputation and worked with the iconic Mark Angéli in the Loire Valley for 15 years before creating his own domaine in 2000. He produces exceptional biodynamic wines from low-yielding, meticulously tended vines and takes a hands- on approach to wine making with a close feel for mother nature.
Popspoken: Tell us more about the cocktail list. Why present a menu that bolsters French inspired cocktails? Is there further information provided to educate guests on these historical concoctions that originated in Paris?
Geoffrey: Our cocktail list isn't actually made up of historical concoctions that originated in Paris. The menu was created to showcase French inspired cocktails, spotlighting French produce and spirits. For the Queen of Fields, the team infuses vodka with meadowsweet (a herb found in Chef-Patron Julien Royer's home region of Auvergne). We blend it with Massenez crème de pêche and Crémant de Loire. On our brunch cocktail menu, we also have a Spritz de Provence which showcases a lavender infused gin, Aperol and sparkling rosé.
Popspoken: What is your go-to aperitif drink?
Geoffrey: A really good Negroni for that refreshing bitter finish. It's a kickstarter for the palate too.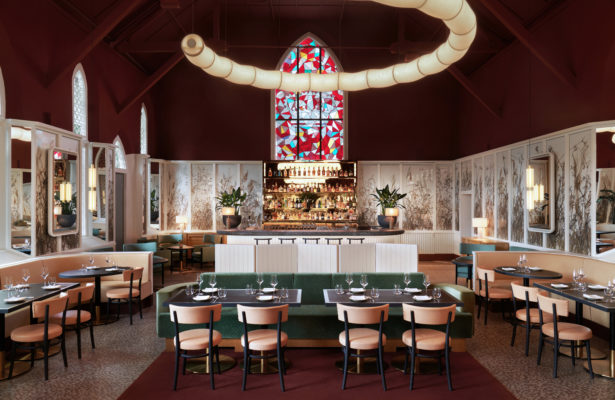 Popspoken: We've read something about the 'Guest Selection' section of the wine menu, what inspired this section? How does it work?
Geoffrey: The 'Guest Selection' spotlights friends of Claudine and showcases their favourite wines on our list. We wanted to create a personal touch and connection with our menu and find a means to drive wine conversations, allowing everyone to feel like they are part of Claudine. We've started with highlighting Chef-Patron Julien Royer's 5 favourite white and red wines but will move on to showcase favourite wines of beloved guests and chefs we aim to work with for future four hand collaborations.

Discover more interesting chef and food stories in our Lifestyle Section.