I understand that many Asians are born and bred to appreciate a good rubric. From school report cards, to praying to the 'bell curve god' as an undergrad, to setting KPIs that benchmark performance in adulthood. We gravitate towards these evaluation metrics, not only as a predictive sign of success. In this rushing and ever-shortening attention span world, we want to be assured that we are perceiving everything that's important.
So when tasked to detail my evaluation metric for new restaurants, I fancied it a walk in the park. 
You see, I've been eating, suffice to say, amply, for about 14 years now. What started off as anonymous reviewing on HungryGoWhere and a little sojourn in foodblogging, would inevitably deviate me from my engineering path, back to my roots of food and hospitality. Currently working from the bucolic countryside in France, I'm able to wear several hats: food and drinks editor, magazine contributor and Tastehunter for The World's 50 Best. Thence, I thought that I would be proficient enough to outline my sophisticated mechanism for grading restaurants, but I was so wrong.
To be honest, in my years of dining out, I've not derived at a scale to rate dining experience. 5 smiley face like scales? No, my true reaction is the expression I wear on my face as I walk out those doors. (I'm an open book and a terrible liar, hence I avoid Poker like the plague). 
After all, 'a dining experience is a complex phenomenon with many interrelated components', to derive at an ultimate guide to the measure of these things would be industrious. Instead, I do have an arbitrary scoring system regulated by the five key aspects – First Impressions, Art & Science of the Food, Service with Conviction, The X-factor: Ambience and Value-for-money.
First Impressions
We know better than to judge a book by its cover, but it is difficult not to. For me, the dining experience begins the moment you navigate the restaurant's website. If I'm a first-time customer, the response time to a booking request is imperative. I expect it to be quick and personable. Marketing presence is a bonus, but not mandatory; after all, I do prefer the thrill of discovering these unexplored territories on my own terms.
Then, we approach the D-Day walk-in. As restaurant's first impressions go, cleanliness of the front of house sets minds at ease. No threat of food poisoning here. Thanks goodness.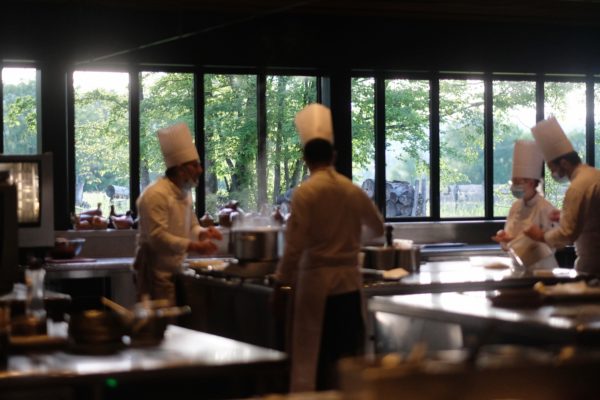 Having an aesthetically charged menu is also a step up. It highlights food options in a way that sells diners the value of the overall experience – hopefully in a way that assimilates the restaurant's ethos with the price tags. A few lines that emphasise the quality of the produce that make up the masterpiece is always welcome, but often, less is more. Spare us the sweet talk, "drizzled", "cooked to perfection" – seriously? if not?  On the topic of design, let's just put it out there, the Papyrus font has no place on your menu. It's cringeworthy and elicits much angst in my better half when he sees Papyrus in the wild.
Art & Science of Food
Not too long ago in Singapore, the word 'sustainable' was having an 'it girl' moment, basking in its omnipresence on the press releases and menus of the most fashionable joints in town. All of which seem to be utter baloney, seeing that people weren't half bothered to find out where their strawberries, truffles or even asparagus were sourced from all year round. It was not till I moved to the countryside did I truly understand how integrated the French savoir-faire is with food mileage and seasonal produce. Not only limited to French households, fine-dining restaurants here too have adapted to these new 'eating with the seasons' agenda, not because it would be wildly inappropriate to put cucumber on the menu in winter, but because the price is right. Supply and demand, baby.
The ground rules stand, that regardless of budget or concept constraints, good restaurants have to stay committed to sourcing ingredients of the highest quality. 
A5 Wagyu and a flourish of white truffle, sure that's impressive. But what's more extraordinary is taking the humble navet and showcasing it in an unexpected way using pure culinary skill and imagination. Safe to say, by the end of winter last year, I had my fill of chard, beetroot and parsnips at a mix of fine-dining and casual eateries, and was highly inspired by the way chefs could tweak the simplest of ingredients and utilise it as an expression of themselves on a plate. That, in my opinion is one of the highest marks of being a great restaurant.
Service with Conviction
While Michelin asserts that good service isn't a criteria for the stars, it is in my books. But I'm not referring to an over-the-top, disingenuous pander-fest, I'm talking about servers that speak with quiet assurance about the restaurant's ethos. After all, staff are extensions of the restaurant brand and play a tangible role in conveying a good image.  The staff, be it the sommelier, the maitre'd or even the guy taking your orders at the bistro, should not only be competent in their field, but they should have the ability to inspire trust and confidence.
Ignorant or inhospitable staff on the floor may sometimes be a tell-tale sign of bigger problems such as poor leadership, bad management, or an unhealthy work environment, and these are disputes that definitely do not sit well with me when evaluating a restaurant.
The X-Factor: Ambience
Some diners care more about this than the cuisine itself. It's what binds the food, service and environment together, creating the backdrop for the plot to develop.
Blame it on my job as a food editor, there's never a meal out that I'm not mentally writing a review in my head. This can be subdued with the help of alcohol, of course.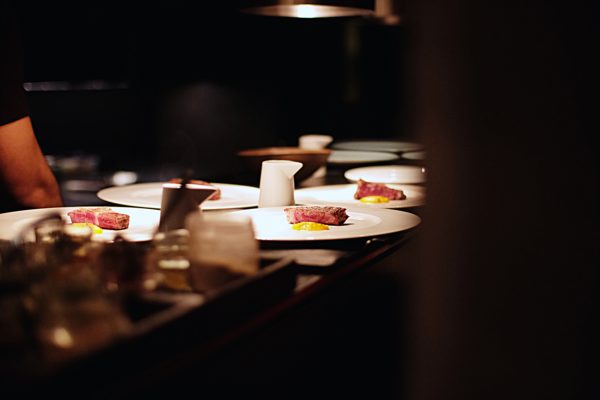 Having encountered a couple of dinners where I was severely inebriated after, a good restaurant is one where I'm still able to vividly recount the ambience the day after. 'Those lounge chairs were impossibly comfortable', 'the music was jamming', 'I love that cheeky neon sign in the ladies!', culminating with the crowning statement 'I had a great time and I'll definitely be back!' – these are the makings of a great restaurant that is bound to develop a loyal customer base.
Value for Money
I'm thrifty in many aspects in life, but not when it comes to food. Still, there is a line to be drawn where splurges are concerned, extravagant or ridiculous? I'm not one to scrutinise the receipt after a meal, but if I'm cooking instant noodles after a degustation dinner at a Michelin star restaurant then, Houston, we have a problem.
Strictly speaking, value-for-money is a perception and is highly subjective. It is a state of mind that a diner has when he steps out those doors and it can be influenced by a multitude of factors. A good restaurant in my books, is one that offers an immersive experience, it swallows you up and spits you out, with a bill that you're happy to pay for.
The truth is that developing a definitive reporting system built to rank restaurants has the potential to be corrupted. At the end of the day, the goal is to encourage longevity. A perceived grade of a restaurant does not determine its worth, similar to how a single test grade does not define a kid's intelligence. It should not be used to shame, slander or defame. Instead, how can we use this perceived grade to help restaurants flourish long term?
Feedback, my friends. Most chefs are just a Instagram message away.