Tippling Club Once Upon A Time in Shanghai is here with a line-up of four legendary drinks that have the power of transporting you to places of more fun and joy, heightened taste and delicious ecstasy.
They transform your everyday ingredients into unforgettable drinks that help you forget about your worries today, making your midweek great again.
Sounds too good to be true? What if I told you that you can get drunk on them right here in Singapore at Tippling Club for one night only?
This takeover of Tippling Club welcomes Yao Lu, co-owner and head bartender of The Union Trading Company and Birds of Paradise in Shanghai.
He will be featuring four specially designed different cocktails that will give you a taste of tropical vibes, with the support of Pernod Ricard. We are particularly excited about the Banana Daquiri, concocted with Havana 7, Lime, Birds of Paradise Coconut Cordial, and Green Chartreuse. The balance of sweet and zest sounds very promising as well as refreshing.
But if we are truly being honest, everything sounds amazing — El Bandito, a combination of Altos, Olorosso sherry, Apricot brandy, Orange bitters, topped off with an orange zest garnish; or Zach's Beijing Adventure, a curious mix of Monkey 47, lime, Chinese Hawthorn jam, Greek yoghurt, and a touch of absinthe. We are ready to dress in our best tropical outfit and drink the night away.
Popspoken learns about the work behind the collaboration and, of course, some questions about the tipple.
With Andrew Loudon, Head Bartender of Tippling Club
Popspoken: Share with us more about how this cross-city takeover came about.
Yao and I met each other a while ago during London Cocktail Week. We became pretty good friends during a trip with Monkey 47 to both London and Germany, and have seen each other a couple of times again during various guest shifts in either Singapore or Shanghai. With the reputation that Yao has both in China and internationally, it only made sense to have him bartend here at Tippling Club for an exclusive one night takeover.
PS: How does the nature of takeovers and collaborations help to keep bars and nightlife places around the world exciting and relevant?
Guest shifts like this are a way for consumers in Singapore to interact with leading bartenders around the world. It gives people a chance to experience Yao's signature drinks and hospitality without having to spend hours on a flight to Shanghai. This is also a way for people to experience a bar within bar and a guest bartenders' personality without having to travel out of their own city / country.
This is also a great way for bartenders to learn. Having a business owner over and sharing about the way they make drinks is a great way to educate the younger team members at Tippling Club.
PS: What are some similarities and differences between the Singapore and Shanghai cocktail scene?
There are a few similarities between the 2 cities. Both are very multi-cultural and have consumers who are willing to experiment with their drinks and its corresponding flavours. In my experience, both cities also have a great sense of community and hospitality within the cocktail scene. Having been to Shanghai for a few occasions now, I've also managed to build some great friendships with the folks over there.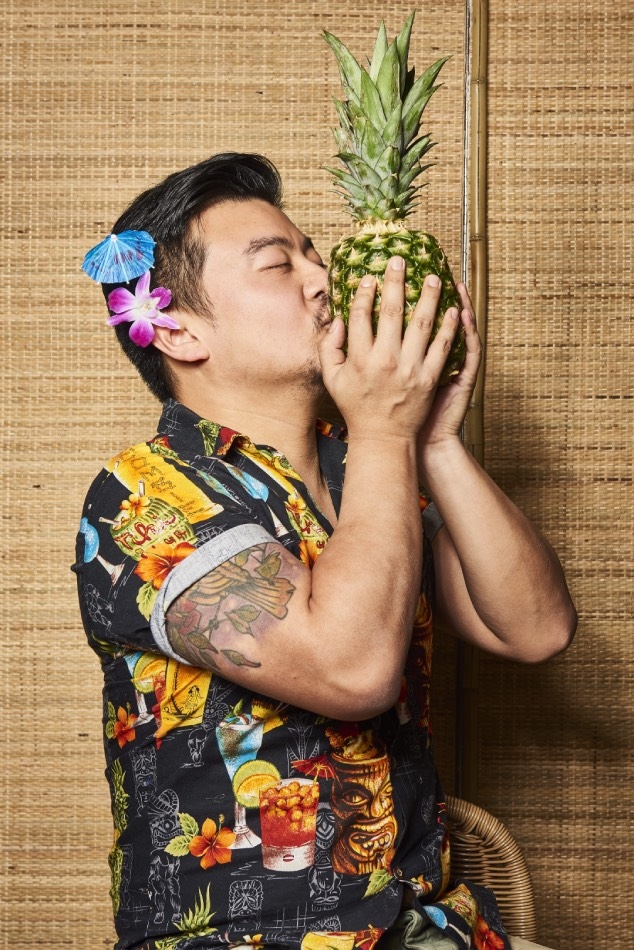 With Yao Lu, Co-owner and Head Bartender of The Union Trading Company and Birds of Paradise
PS: What sort of situation will you find yourself craving the Banana Daiquiri?
In what sort of situation will you NOT CRAVE a Banana Daiquiri?
PS: If El Bandito is a bandit, what would it steal?
Hearts, sound logic, and good decisions. Mostly hearts… and logic.
PS: Zach's Beijing Adventure sounds a lot like the day of which celebrity?
Singapore veteran, Monkey 47 BA and my dear friend ⁠— Zachery de Git
PS: What sort of person needs to drink some Sloe Down Spritz?
The type of person that needs to slow down from life and escape the Singapore heat.
Keep in touch with Tippling Club and their upcoming events here.
==
Stay updated and social with Popspoken: Telegram| Facebook | Twitter | Instagram