Now you see me, now you don't. The divisive Nasi Lemak Burger from McDonald's Singapore has been declared "sold out" at all branches just two weeks since its introduction. Get ready to quit cold turkey.
In a press release,  McDonald's Singapore announced that The Nasi Lemak Burger, Chendol McFlurry® and Bandung McFizz™ are now sold out islandwide. With no confirmation on future restocks, it's safe to say that the Nasi Lemak Burger is gone… at least for now.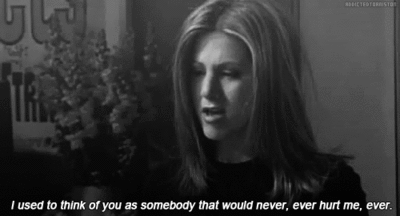 In the same breath, McDonald's Singapore thanked Singaporeans for their "overwhelming support" for its range of local offerings, which were released on 13 July.
Okay you're welcome, I guess. But that's not going to bring my coconut-flavoured chicken patty back. :(
Popspoken first caught wind of the news on Sunday, dropping a small hint in the guise of a Twitter poll.
We heard @mcdonalds may stop running the #NasiLemakBurger very soon – do you want it to be a permanent item on the menu?

— Popspoken (@popspoken) July 23, 2017
To cool things off, though, McDonald's Singapore is introducing two new items from 26 July – the Eggcellent McSpicy and the Dinosaur McFlurry®. But do either of those sound like a Nasi Lemak Burger to you? I didn't think so.
More interestingly, NSFs and NSmen can present their SAFRA Card, 11B, or Pink IC for a free Apple Pie or Hot Fudge Sundae with every meal purchased. This offer is available from 4 to 10 August and it's much easier than having to wear your No. 4 everywhere, no?
The Vanilla Cone is also going at a special price of 50 cents from 4 to 10 August for all McDonald's Singapore customers. Thank God that banana thing is over.
Anyway, here's a look back at happier times before McDonald's betrayal when our nation was united in arguing against disparaging comments by jealous Nasi Lemak purists.
https://twitter.com/taekguk/status/886256066991857665
i just ate another nasi lemak burger HAHAHA. I ATE 3 TIMES FOR THE PAST 3 DAYS OMG

— . (@sanakees) July 15, 2017
https://twitter.com/izyanrlee/status/886269811403051009
Okay y'all. The Nasi Lemak Burger was the bomb. I'm shooketh. 10/10 would recommend. pic.twitter.com/uChj86uwaq

— i- (@lndra__) July 16, 2017
finally! nasi lemak burger…the works…the cendol mcflurry (already in my belly) has real cendol ok! #superyummy but burger too big pic.twitter.com/FLjgWhJm41

— reen mato mato 🍅 (@ReenMatoMato) July 15, 2017
i finally got to try the nasi lemak burger guys i can finally put that in my resume!!

— yh (@theoayhh) July 25, 2017
Let us know how you're coping with this blow from McDonald's Singapore by tweeting at us @Popspoken!
Remember, if one of us can tweet so relentlessly at KFC to bring back its Hot Devil Drumlets, imagine what all of us can do together. /cries chendol-flavoured tears/
==
Keep culture journalism alive, at just the price of a kopi. For a little bit more, get access to exclusives and a monthly gift box. Support us at patreon.com/popspoken
Stay updated and social with Popspoken: Facebook | Twitter | Instagram