In the wake of Grain Traders' first anniversary as well as the opening of their second branch at 100AM in Tanjong Pagar, we paid a visit to the new flagship outlet to refresh ourselves with the brand that sought to, and still seeks to, feed people right.
From its inception, Grain Traders has always set itself apart from your typical, casual, lunch-time joint and has always stressed that they are not a healthy eatery in the sense of calorie counting and carb curtailing, rather they serve wholesome, hearty comfort food.
They strive to provide an experience for both the senses and the soul and ultimately strive to redefine the meaning of healthy in Singapore.
Grain Traders proudly identifies as Singaporean and indeed their concept is locally inspired. They paint their rice bowls as ang moh cai png, basically a Westernised economic rice that you can find in almost all Singaporean hawker centres.
At Grain Traders, they serve you #slowfoodrealfast: you get food court efficiency but without compromising the quality. Additionally, drawing on one of the things that Singaporeans do best, Grain Traders haven't restricted themselves to one particular cuisine. Instead the eatery has selected the best of a medley of various cuisines, such as the spicy apple kimchi, the wasabi mayonnaise, and the mixed bean pico de gallo, in order to offer a melting pot of different flavours.
Grain Traders also prides itself on the myriad of different cooking techniques that they use in order to bring out the very best flavours and textures from each ingredient.
Their sous-vide and chargrilled salmon is a clear crowd favourite and that comes as no surprise: the vitamin and mineral rich fish is first placed in the water bath for a carefully-timed 25 minutes in order to lock in all the nutrients and flavours while keeping it moist. The salmon is then seared on the grill to give a crisp exterior and a melt in your mouth interior.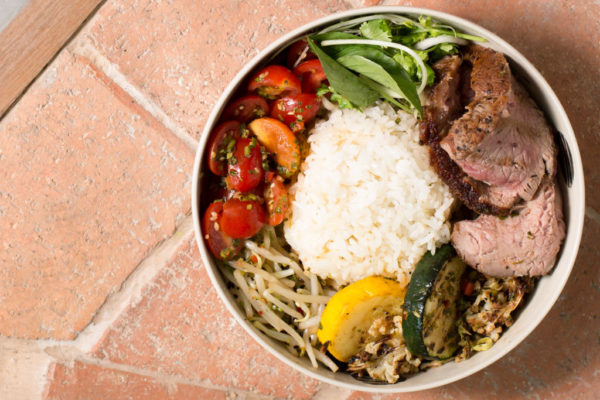 Another favourite is the Slow Roasted Pork which is easily one of the most laborious of their proteins to prepare as the meat is marinated for a full 24 hours before being slow cooked. The result is a tender, succulent slab of meat that is ready to be pulled apart.
The apple kimchi is one for the more gastronomically adventurous and is not only delicious but also packed with nutrients: the fermented cabbage contains gut-boosting bacterias which help maintain healthy levels of cholesterol and strengthen the immune system.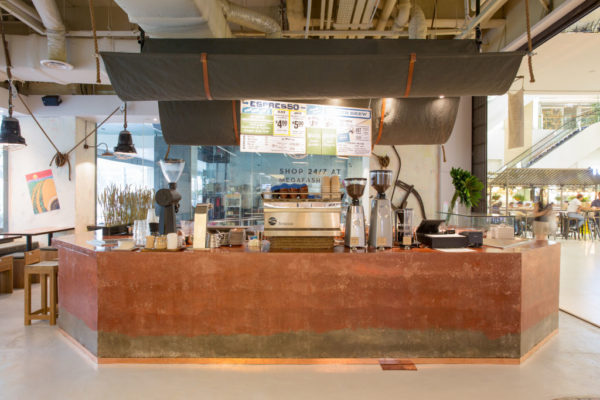 The 100AM branch still offers everything we've come to know and love about their original outlet at Capitagreen: the selection of different grain bases, the varied pick and mix of your veggies, proteins, toppings, and sauces, and the reasonable price of $16 for a filling, generous portion.
However, there are a few upgrades to look forward to, notably the extension of opening hours from five days a week to seven days a week. This means that whether you're working in other areas of the CBD outside Grain Traders' current range of delivery, or don't have time during the weekdays, you have no excuse not to venture over as you can now enjoy your hearty grain bowl as a weekend treat.
There are also weekly weekend specials for those who want to spice things up; so far Grain traders have done a Mutton Rendang with root vegetables and coconut gravy, and a Frittata with potatoes, roasted peppers, and caramelised onions. There have also been whispers about brunch options so keep your eyes peeled for that!
Along with this much called for change comes another subtler one. "What's different is a sense of maturity," Grain Traders founder Javier Perez says.
"There's a bit of a progression from the first Grain Traders—our branding has changed, it's a bit more fun."
They've kept the pastel walls but have also added warmer, red-marbled tables.
Ken Yuktasevi adds, "The experience is as important as the food, and making sure that it's a step up and not a step down from the CapitaGreen outlet. We're here to build something that will hopefully transform the landscape of food, not just in Singapore, but around the world. We're a Singaporean brand, and we're very proud to be Singaporean."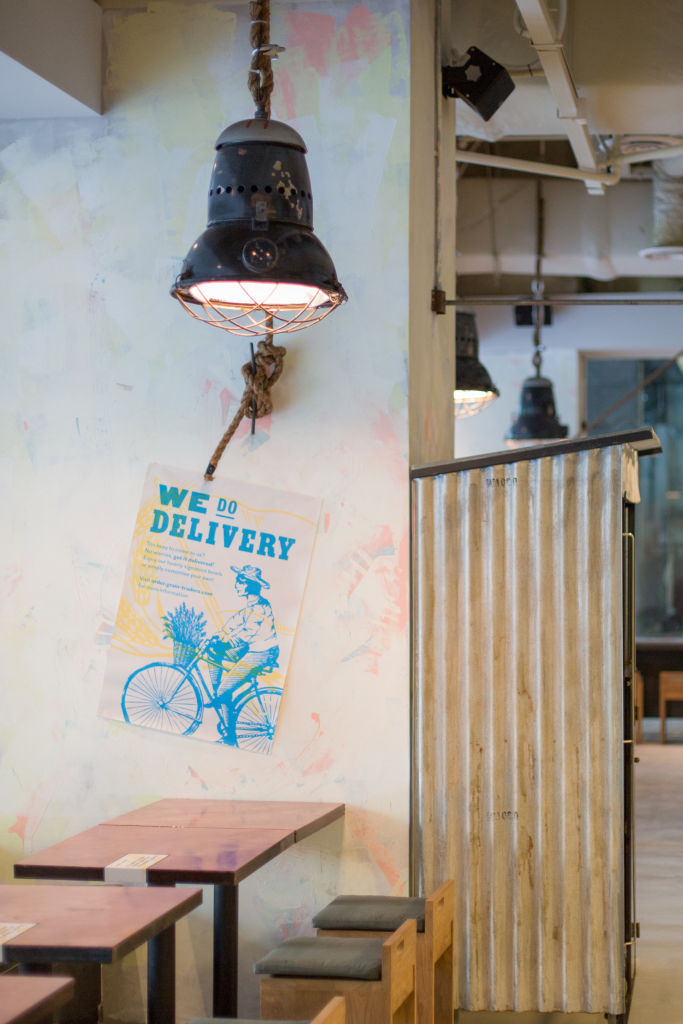 Providing a nutritious and hearty meal rather than a conventional healthy one, Grain traders is perfect for busy bees looking for fuel on-the-go, families searching for a place that caters to everyone's taste, and anyone and everyone who wants to eat right.  
---
This was an invited tasting. 
Grain Traders
Address:#01-03/04, 100 Tras Street, 100 AM Mall, Singapore 079027
#01-01/02/03, 138 Market Street, CapitaGreen, Singapore 048946
Operating hours: Monday to Friday from 8 am to 8 pm, Saturday & Sunday from 11 am to 8 pm (100AM only)
---
Stay updated and social with Popspoken: Twitter | Instagram | Facebook