[Update on January 25, 2016]
The famed Princess Theatre in Bedok is no more.
Local playwright Goh Boon Teck shared this photo on his Facebook page today, showing what is left of the theatre: a sight of rubble.
---
[Original article on October 2, 2016]
What does a princess share with her people? Is it her grace? Her direction? Her charm and charismatic leadership?
Akin to the royal quality of uniting the people, Princess Theatre has for many years been a touchpoint for residents in the East. So when news of its redevelopment broke earlier this week, a large reaction was expected from the Easties.
The four-storey building has stood for 33 years – no mean feat in land-scarce Singapore, where ageing landmarks are rezoned and redeveloped with efficient fervour. No surprise, then, that the building has finally been marked for a $30 million facelift, with theatre chain Golden Village set to open within the new premises in the first quarter of 2018.
NTUC club Happy Days and the beloved McDonald's outlet at Princess Theatre have both ended operations at the end of August.
But does newer always mean better? And does old equal gold? We spoke to a few young Singaporeans about the changes, interviewing "true-blue" East-siders (their own words) who grew up with the Princess herself.
Poh Jun Sheng, 21, Student
"I am true-blue Bedok resident. I've stayed in Bedok for 21 years and my schools were in Bedok. My first movie was most probably at the Princess Theatre but I can't remember what the movie was. It was one of those cheap thrills for young primary school kids as we got to enjoy movies for cheap."
"I remember the popcorn [from the theatre] was served in a plastic container. The floors of the cinema were so dirty and I even saw a cockroach once."
I can see a generation of Bedok residents all in one place!
"My fondest memory would be studying there and growing up there. I can see a generation of Bedok residents all in one place! Students like me studying, adults buying breakfast and dinner before and after work, elderly residents just chilling in the air-conditioned areas on a lazy afternoon… I went there so much that the barista at McCafé remembers my order (Caramel Frappe without whipped cream)."
"I'm filled with nostalgia each time my bus passes by the building. It was one of the areas closest to the heart of Bedok that offered cheap entertainment to residents. It was a place that people of all ages would visit before the introduction of Bedok Mall and Bedok Point."
"Bedok will basically have everything after the new cinema opens. Maybe we can bring in nicer shops in the same complex and it'll be good if the new Golden Village theatre is named "GV PRINCESS"."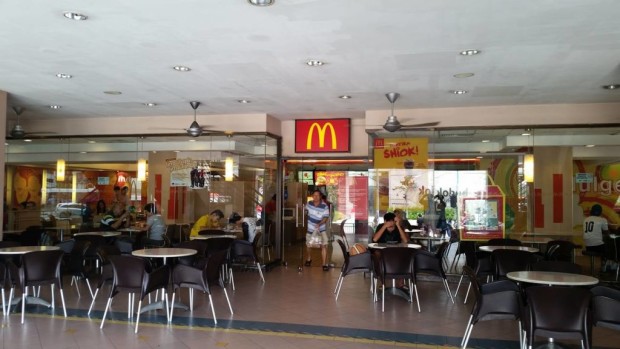 Seah Tze Kiang Cedric, 21, Student
"I used to live nearby, and had a lot of my life revolve around the area. I've been to Princess [Theatre] fairly frequently since I was a kid. It was the place to be back then, when there wasn't Bedok Mall."
I really hope that the new premises will have a McDonald's.
"I remember waiting impatiently for the weekend, when I could visit the McDonald's at Princess with my family."
"I really hope that the new premises will have a McDonald's. It sounds stupid, considering there is already one at Bedok Mall [the two locations are just 120m apart], but that outlet never held the memories that I had of the one at Princess, and it never had the feeling of "community" that the Princess outlet offered throughout the years."
Abigail Alexa Lee Ai Ling, 21, Student
"I used to stay near Princess Theatre, and watching movies there were my family's weekend activity of choice. The cleanliness of the place felt a little dubious to me, but it was cozy (and very cheap!) nonetheless."
"Eating McDonald's while watching movies. They didn't have many snack options, so they allowed you to dapao (takeout) McDonald's into the theatre. There are few pleasures in life that can compare to eating a hot fudge sundae, freshly-prepared fries, and a double cheeseburger in the comfort of a movie theatre."
It would be cool if the new theatre could feature classic films as well.
"Princess Theatre was the unofficial meeting point of secondary school kids in Bedok. Back then, Bedok Mall and Bedok Point had not been opened yet, so all there was to do was go to McDonald's. When you and your friends made plans to meet in Bedok, that was the default hangout spot. You'd see kids in various uniforms there with their friends, and many after-school memories were made there."
"It would be cool if the new theatre could feature classic films as well. Bedok has a mature population, and many activities are targeted towards them. I think a theatre that plays older films would be a hit amongst not just the older generation, but perhaps some of the younger residents too."
Goodnight, dear Princess. You'll always be the Queen of Bedok and we'll see you soon!
==
Stay updated and social with Popspoken: Twitter | Instagram | Facebook