The industry's best creative minds have descended upon the South of France for the seventieth iteration of Cannes Lions 2023, dubbed as one of the advertising world's most prestigious awards to celebrate excellence in film craft, print, publishing and radio.
Described as a week of "corporate decadence" by Mikey Day of Saturday Night Life, it is where the sun soaked pop-ups and after-parties lead to more cultural collaborations. Some highlights include getting your hair and tattoos checked at the Manifestival by Pinterest, VR applications at Kid Super's booth along Meta Beach, women support system at The Female Quotient and SRMG Beach, that purveys the MENA region's perspective to the world.
Inside the jury room
Fun aside, as sun set, awardees were crowned at the Palais des Festivals et des Congrès de Cannes as industry leaders huddled together in the day, to describe to aspiring film makers, students and industry heavy weights on how a jury typically evaluates works. A Bronze would be described as faultless, a Silver as inspired, a Gold as leading and finally, for the coveted Grand Prix — transcendent.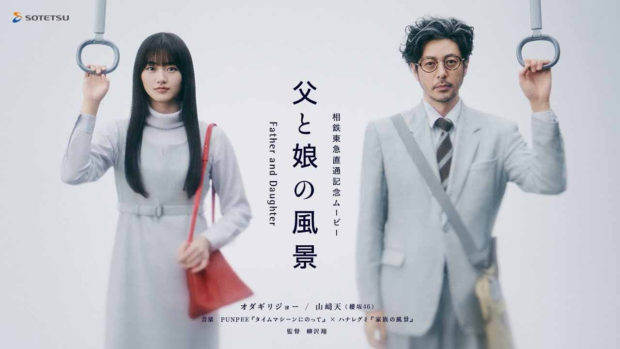 For Sotetsu's film production scored a Gold and could be described as an "achievement in production, as all crafts spoke to each other", noted one of the Jury Members. In fact, as Kim Gehrig, Director of SOMESUCH and producer of Apple's latest film 'The Greatest' observed, there was an "immaculate use of craft that intertwined", which prompts the viewer to consider how Father and Daughter in the film were individually casted and train carriages were moving into each other, sublime and a huge achievement in production.
Other highlights include a clever advertisement by Stella Artois, snagging the Grand Prix, through a careful dissection of the colour, shape and year in which beers were sighted in historical paintings, as matched through the beer brand's own records. The mystery of speculation and open-ended possibilities, will now prompt consumers to think of Anheuser-Busch's brand each time they come across a beer in an old masterpiece of art. Magnificent.
Keeping up with data collaboration, AI and virtual influencers
Various panel discussions regarding the current state of AI from an advertiser's and marketer's perspective, would be useful in informing regulators' next steps regarding this new technology. Brands continue to innovate and stay open minded, though business use cases have yet to be clearly defined for the most part.
The industry remains optimistic at best in using generative AI to speed up colour matching, for example. Though there seems to be a common consensus that the most overused term this season would be "Metaverse", understandably so as we move towards real-world connections in post-pandemic times.
As for data collaboration, the buzzwords involve maintaining clean rooms, in order to ensure consumer data privacy protection rules continue to be adhered to. Though it remains to be seen how this approach would pan out as the various first-party customer data still remain with the likes of mega-platforms, as much as they are layered with aggregated data from various brands.
More about Cannes Lions 2023 can be found here.