Fintech is a fast-paced industry, and international partnerships offer opportunities for knowledge exchange, access to global markets, and insights into different financial ecosystems. These collaborations can help fintech companies penetrate new markets effectively and diversify their customer base, a key reason why any entrepreneur in the space should not miss the chance to attend this year's edition at Marina Bay Sands, with keynote speech by President Tharman, and organised by Constellar Holdings in conjunction with the Monetary Authority of Singapore and Association of Banks (Singapore).
Explore the latest in fintech, from AI-driven solutions to blockchain innovations, and gain a front-row seat to the intersection of policy, finance and technology. Discover how fintech is revolutionizing the way we bank, invest, and transact. Connect with industry leaders, startups, and regulators, and be part of the financial revolution at the heart of Singapore.
Some of the fintech ventures showcased at the Singapore Fintech Festival include, EvenFi, FAIRTILE, HODLIE, MyMoney, Notarify, Scaling Parrots, SOLID, The Nemesis and WAVENURE. We speak with Ambassador of Italy to Singapore and Brunei, Dante Brandi who sheds light and insights on Italy's growing fintech sector, highlighting its potential to contribute to both domestic and international growth.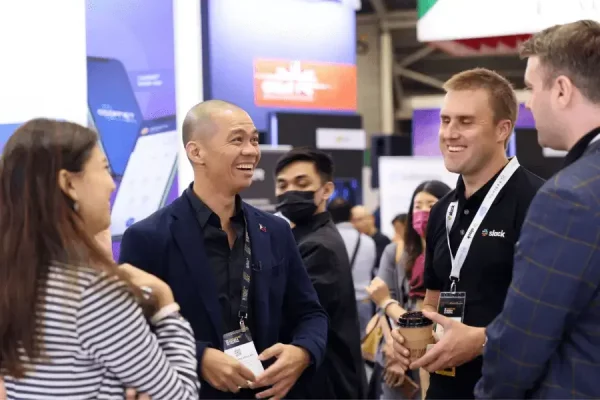 Popspoken: Italy has a rich history in finance and technology. How do you see Italy's fintech sector evolving and contributing to future growth, both domestically and internationally?
Dante Brandi: Italy's fintech sector is poised for significant growth domestically and internationally. Italy has been making substantial strides in the fintech sector, especially in lending to Italian SMEs and supply chain finance through fintech platforms and equity crowdfunding. In the first half of 2023 alone, these innovations neared 2.8 billion euros, contributing to a cumulative total of more than 17 billion euros since the inception of the fintech lending market in 2016. The insights and data collected further solidify the consistent market growth over the years, with figures progressively increasing from 5.2 billion euros in 2022, to 3.5 billion in 2021, and 2.4 billion in 2020.
With a strong foundation in finance and technology, Italy has the potential to become a relevant player in the global fintech landscape. As the sector evolves, we can expect Italian fintech companies to offer innovative solutions that cater to the changing financial needs of consumers and businesses, both at home and abroad.
Popspoken: Collaboration is key in the fintech industry. Can you share your perspective on the importance of international partnerships and collaborations in fostering future growth in the fintech sector?
Dante Brandi: Collaboration undoubtedly stands as the cornerstone of success in the ever-evolving fintech landscape. Singapore, being a fertile ground for emerging startups and technological innovation, plays a pivotal role in facilitating international partnerships in the fintech sector. The significance of such collaborations creates a vital platform for knowledge exchange.
As we know, fintech is a fast-paced industry where staying updated on the latest trends, technologies, and best practices is crucial. International collaborations allow fintech companies to tap into a global knowledge pool, gaining insights and expertise that might not be readily available in their domestic markets. Moreover, these partnerships provide access to diverse markets.
Each region has its unique financial ecosystem, regulatory environment, and consumer preferences. By collaborating with international counterparts, fintech firms can penetrate new markets more effectively, leveraging the expertise and insights of local partners to adapt their offerings and strategies. This not only broadens their customer base but also diversifies risk.
One significant contribution has been the involvement of Assofintech (the Italian Association of the Fintech sector) – who will be participating at SFF for the second time, hosted by the Italian Pavilion. Their participation had set the stage for compelling interactions with the local authorities, leading to the successful signing of a Memorandum of Understanding (MOU) with the Singapore Fintech Association earlier this year in March 2023.
Popspoken: The Italian Pavilion at the Singapore Fintech Festival is an exciting opportunity for Italian fintech companies to showcase their innovations. What impact do you believe this event will have on their growth?
Dante Brandi: The Italian Pavilion, organised by the Italian Trade Agency with the support of the Italian Ministry of Foreign Affairs and International Cooperation and in collaboration with the Bank of Italy and Assofintech (the Italian Association of the Fintech sector), offers a valuable platform for Italian fintech companies to showcase their innovations to the world, as well as connect with like-minded individuals who share the same passions.
The participation of 9 Italian companies within the pavilion underscores the significance of this event as it showcases a diverse range of fintech solutions to the global community, fostering innovation, and driving the Italian fintech industry forward. The exposure garnered through the pavilion can open doors to increased investments and partnerships, which are integral to the expansion of these firms. Collaborative ventures and funding opportunities can help accelerate their growth trajectories, allowing them to scale and compete on an international level.
Italian Fintech is a flourishing industry and the Italian companies at this festival testifies that Italian creativity is present in the main fields of Fintech: blockchain technology, smart-contract, robo-advisor activity, credit intelligence platforms.
Italian entrepreneurs are pushing these new technologies to the edge-cutting frontier. Beyond the spotlight, it provides a unique environment for networking and knowledge exchange with fellow fintech enthusiasts who share the same passion for innovation.
Popspoken: As the Ambassador to Singapore and Brunei, you play a pivotal role in diplomatic relations. How do you see diplomacy contributing to the future growth of the fintech sector, especially in terms of fostering international collaborations?
Dante Brandi: Diplomacy plays a vital role in fostering international collaborations within the fintech sector. It is especially crucial in my role that we facilitate dialogue, negotiate agreements, and create an environment conducive to cross-border fintech partnerships. Through diplomatic relations, we can help address regulatory challenges and promote cooperation, ultimately supporting the expansion and stability of the fintech sector, which has been a key element for more inclusive growth, especially in emerging countries with less developed banking systems. Cutting financial costs for SMEs and retail consumers through the evolution of fintech is strategic to achieve more sustainable economic growth.
Popspoken: The overarching ethos of the Singapore FinTech Festival 2023 is for it to be "The Intersection of Policy, Finance, and Technology." Can you share insights on how these elements intersect and contribute to future growth in the fintech sector?

Dante Brandi: The convergence of policy, finance, and technology is at the core of fintech's future growth. Sound policy frameworks and regulatory measures are essential to ensure the sector's stability and security. Finance provides the capital necessary for innovation, while technology drives efficiency and new solutions. Together, these elements create an ecosystem that fosters fintech growth and, in turn, benefits economies and societies.
Popspoken: Artificial Intelligence is a burgeoning aspect of fintech. How is Italy working to ensure that the resilience of its fintech infrastructure and regulatory framework will support future growth?
Dante Brandi: We acknowledge that AI is a transformative force that can redefine financial services, and therefore, are diligently working to ensure that our fintech infrastructure and regulatory framework are equipped to support and harness the potential of AI. This includes ensuring robust cybersecurity measures, data protection, and ethical AI use.
In an era marked by increasing digital threats, safeguarding financial systems and customer data is paramount. We are exploring cutting-edge cybersecurity technologies to protect its fintech ecosystem, assuring that financial operations remain secure and trustworthy. Moreover, Italy is committed to upholding stringent data protection standards, ensuring that sensitive customer information is handled with care and in compliance with international privacy regulations. By embracing AI responsibly, we hope it will build a resilient fintech ecosystem, making it well-prepared for the challenges and opportunities of the future.
Singapore Fintech Festival runs from 15 to 17 November 2023.