Cinema is similar to life: a transformation, the actual movement of the world where nothing is fixed and ever-changing. It's important to always be curious like how we were when we were little kids.

Zachary Yap on how cinema mirrors life.
Filmmaker Zachary Yap has been making waves in the local film industry. From contributing to the art department of Hollywood blockbuster Crazy Rich Asians to casting for the likes of Anthony Chen, Kirsten Tan and Zhao Wei Films, Zachary is paving the way for a lustrous career in the arts.
We conversed with the writer-director on his roots in filmmaking and the process behind his latest film 'Imagine the Fire (火念)' as part of SCAPE's upcoming festival comma, under the dance film exhibition MOV:MENT.
Popspoken: You have dabbled in various types of films (commercial, experimental, music video, narrative, photography, etc.). What makes making a dance film different?
Zachary: The exploration of movement and also the intricate process to get there. It was a different language that I was very curious and passionate about. It took research and conversations to understand this form of communication. Throughout the entire process, I was questioning the meaning of what is this art form; What makes a dance film, and simply challenging that notion of marrying light and sound to create some sort of repetitive or subversive behaviour to inform an experience.
Popspoken: What new insights have you learnt about yourself & your craft upon embarking on this dance film for MOV:MENT? Were there challenges?
Zachary: Working on this project and finding the melody in real life for the film was important to me especially since I didn't want it to be musically driven. I spent a lot of time observing & listening to the choreographer, dancers, and the environment. I also had to try out some of the movements myself to be able to relate more. Because they are non-actors, it's really about educating them on how to navigate this whole cinema thing.
Popspoken: What were some of the considerations going into making this dance film?
Zachary: Collaboration always has to be a careful and thought-out process. For my film, we started with a loose concept as I didn't want to restrict my talents in their way of communicating. The team spent a lot of time observing. As rehearsals went by over time, and the camera was introduced, their movements became more tightly fitted to the film's language. The process was about finding the heartbeat together, knowing what to advise, and striking a balance between both art forms.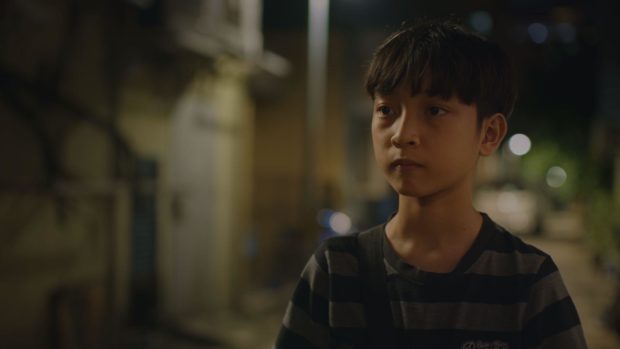 The Ngee Ann Polytechnic Diploma in Film, Sound & Video alumnus has had a few of his projects selected by international festivals such as CCCL Film Festival, Constructed Sights Dance Film Festival, and Viddsee Shortee of the Month. His short film – 'Boy On The Fringes' was also picked up by the New York Cultured Focus Magazine in 2021. Most recently, Zachary participated in Platform Busan for the 27th Busan International Film Festival.
Watch Zachary Yap's past works here.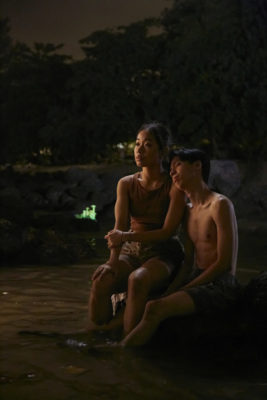 On reflecting on the lessons that cinema has taught him, Zachary recognises the healing process of filmmaking and how it has helped him to better understand himself and the world. The concept of emptiness and embracing the unknown is less daunting as it was. Instead, he has developed the courage and wisdom to approach life and cinema without expectations, seeing the emptiness as an array of possibilities and part of life's journey.
I would think that many people outside this industry assume directing is an easy task. However, it goes beyond just calling 'action' and 'cut'. There is a lot of thought and reflection and understanding oneself that goes into it. I would almost call directing a lifestyle. It can be quite the journey.

Zachary on the craft of directing.
Zachary encourages people to visit the MOV:MENT exhibition with no expectations and to be present. He hopes attendees will leave with more questions than answers.
The MOV:MENT dance film exhibition will run from 16 December 2022 to 15 January 2023 at *SCAPE Level 2. It features local and international dance films as part of Singapore Art Week 2023.
comma, runs from 16 December 2022 to 15 January 2023. Engage in a wide variety of programs ranging from creative workshops, showcases and exhibitions over a full month.
Full program details and lineup can be found here.

This sponsored post is part of an ongoing collaboration with *SCAPE and reflects my personal opinion on the information provided.