By Patricia Tobin 
It begins with a tick. Then a tock. Faster than a working clock, more like a hyped up metronome. Or maybe more like the beat of a heart falling in love – fast, rushed, on adrenaline. OCD Love starts with a hushed, ticking percussion as Rebecca Hytting performs a solo dance of angular limbs and arched backs. She is singular yet uncertain, a fitting beginning for a piece that leans into the obsessive and compulsive.
Inspired by Neil Hilborn's spoken word poem "OCD", OCD Love bears a manic, repetitive behaviour. There is the mirroring of movements, though this often dissipates. For short periods, there are synchronised performances by the six-piece. Then, one member drifts away. And then, it repeats again, with some variation. The repetition at times, can be painful or slightly tedious, but the anxiety never fades. The five performers lead, toy, ignore and play with Hytting, exhibiting a quietly frenetic, feverish energy.
Choreographer Sharon Eyal deliberately conveys a slightly unsettling horror in highlighting the dancers' physicality. The ensemble, at times, moves awkwardly. Mario Kakizaki reaches for her ankles and walk backwards. Keren Lurie Pardes' backward bends and flailing arms are deliberately ungraceful; there is a struggle in trying to communicate with her body. The group attempts to connect with each other. They point, shout and embrace, but they never quite succeed in forming a close bond.
Thierry Dreyfus' lighting, too, draws attention to the physical. As the light hits the dancers' bodies, every detail of muscle and skin is on display. When Darren Devaney's and Shamel Pitts' sweaty, heaving chests are puffed up, every crevice and curve of their torsos are presented under a stage light akin to the lighting of a specimen at a museum – almost artificial.  At one point, the ensemble cover their face with their hands as the light dims. Living may be easy with eyes closed, yet there lies a cold dread in the emerging darkness.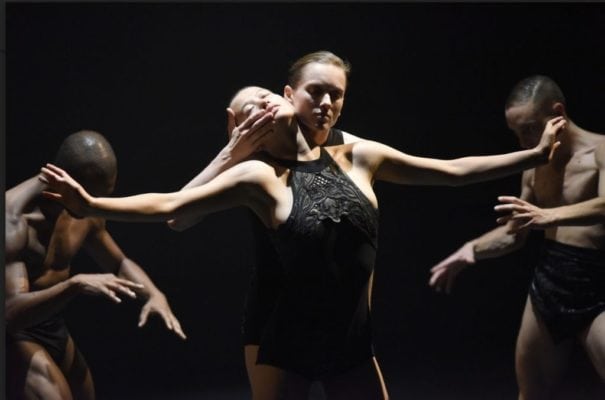 Lastly, sound artist Ori Litchtik expertly presents a rich tapestry that boosts the themes of OCD Love. Litchtik's score never pauses, taking the performers on a journey of still moments to intense rhythms. The ensemble dance to shrill strings, a reverbating cello and big brassy orchestral drums. Gon Biran moves to pulsating techno beats, an insistent rhythm that underlines the piece's fervent, ritualised behaviour.
In OCD Love, Eyal's choreography holds a muted nervous energy that takes refuge in dark spaces. It can be haunting, almost nightmarish. OCD Love relishes in this elaborate ritualisation that comes with a need to curb anxiety, though it often comes back stronger. The relief is only temporary.
---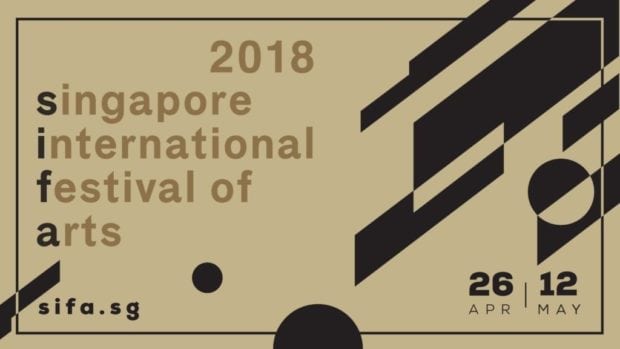 The Singapore International Festival of The Arts 2018 will be happening from 26th April to 12th May 2018. Check out what else the festival has to offer here.
Photography credits: Regina Brocke
==
Stay updated and social with Popspoken: Facebook | Twitter | Instagram